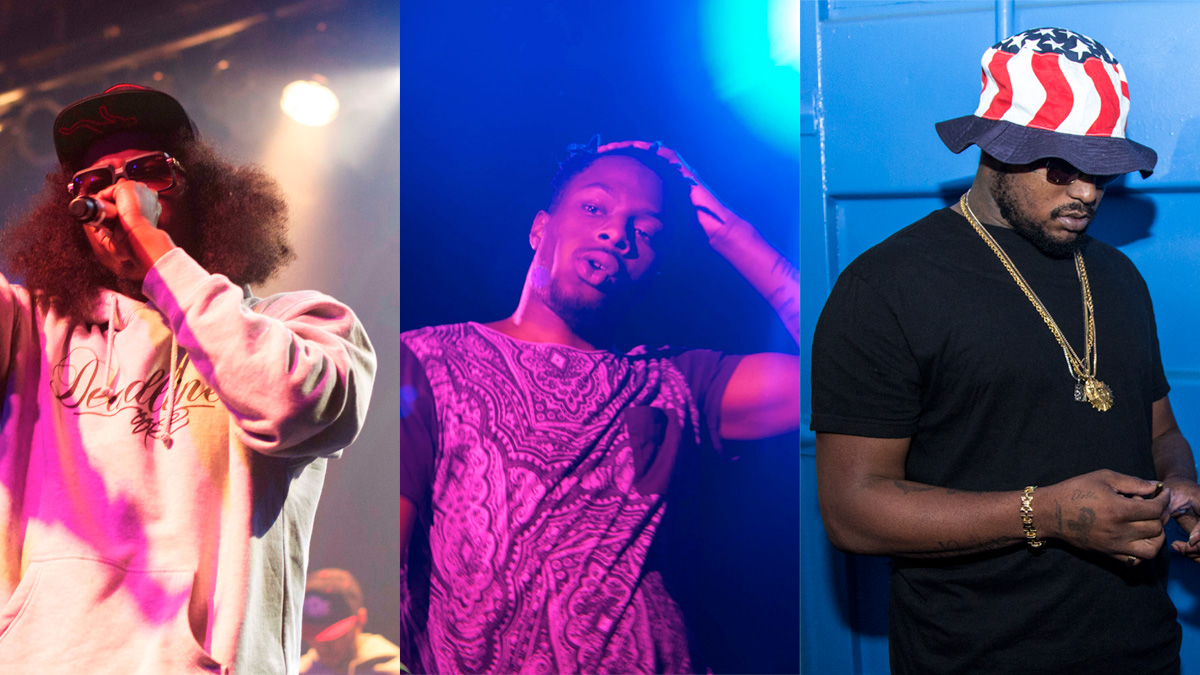 When I was in the fifth grade, my homeroom teacher Mrs. Reimer told us to write a paper about what we wanted to do when we grew up. Most of my classmates wrote about wanting to be firefighters, teachers, doctors or professional athletes. Not 10-year-old Andrew. He used the assignment as an opportunity to formally decide which major rap label he wanted to join.
I didn't choose Bad Boy Records because by that time, Biggie had died and I didn't really like wearing bright clothes. I really liked DMX and the Ruff Ryders, but I would often get car-sick and didn't think that it would be the best fit if I had to start riding motocross bikes and ATVs everywhere. So that left Roc-A-Fella Records — the obvious choice. I could hang out with Jay-Z (and eventually Beyoncé), live in New York and throw money around while watching my friends ride horseback all day.
I'm 26 now and a small part of me would still love to do all of those things. Looking back, I guess what I loved most about all of the rap labels, was that it was just a bunch of friends from the same neighbourhood, hanging out together and working to make their dreams come true (getting out their dreams, if you will). But with the rise of solo artists in rap today, the prevalence of the rap label or rap crew has seemingly waned. Nowadays, claiming allegiance to a particular label is just a way to sell a few t-shirts and hoodies.
That isn't the case for Top Dawg Entertainment (T.D.E), the home of longtime friends Kendrick Lamar, ScHoolBoy Q, Jay Rock, and Ab-Soul, as well as more recent signees Isaiah Rashad, SZA, and Lance Skiiiwalker. What first drew me to the collective was their uniquely west coast sound, yet universally relatable content — their music is for anyone struggling and trying to do better for themselves and those around them.
It was after a tough first year of my undergrad when I heard Kendrick Lamar for the first time. It was on the track, "Far From Here" featuring ScHoolBoy Q off Kendrick's self-titled EP. Just as I was trying to find my footing in a new city, new university, and new stage of my life, Kendrick and company were trying to do the same in music. I was all in.
Since then, the Top Dawg roster — with captain Kendrick at the helm — have won Grammy awards, headlined countless tours and festivals, and released some of the most poignant and culturally impactful music in recent memory.
2016 marked a landmark year for T.D.E. Kendrick, off the tremendous success of To Pimp A Butterfly, released Untitled Unmastered, a compilation of previously recorded B-sides, and never before heard tracks, which garnered as much buzz and critical acclaim as his first two studio albums. ScHoolBoy Q, who has firmly planted his own flag in the hip-hop landscape for the foreseeable future, released his sophomore album, Blank Face LP, embarked on a world tour to promote it, and was nominated for a Grammy award for Rap Album of the Year.
Isaiah Rashad, the youngest member of the T.D.E roster, released his debut album, The Sun's Tirade. On the album, Rashad deals with many of the vices, inner demons, and depression that delayed his long anticipated release on the label, in which he will also be going on tour for next year. Newest signee Lance Skiiiwalker dropped his first T.D.E backed project, Introverted Intuition, where he actively tests the waters in the ever-changing R&B landscape of today.
The most recent work from the T.D.E camp dropped December 9 with Ab-Soul's fourth studio album Do What Thou Wilt. Often considered the underlying pulse of the west coast collective, Ab-Soul continually pushes borders of what it means to be a conscious rapper in today's political climate. Fellow label members Jay Rock, as well as the first lady of T.D.E, SZA, all have projects slated for a 2017 release.
As a staunch defender of all things hip-hop, I will always point to T.D.E in debates of what rap music has to offer any productive member of society. T.D.E has helped me stay true to my convictions, pick my friends and family up when they get knocked down, never relent on the pursuit of my individual goals, and to power through any adversity that so happen to come my way.
Rap music did that. T.D.E did that.
I tend to gravitate to anything that reminds me of my childhood. People, places, music that conjures nostalgic feelings of listening to hip-hop in a pair of Jordans, a bootleg NBA jersey from the Philippines, and a fitted cap. That's why I never want to escape the T.D.E orbit. They are just a bunch of friends with a dream, who took turns sleeping on the same couch while eating off the dollar menu, while working day in and day out to make their vision a reality. Together.
The old adage goes, every dog has its day, but I have a feeling you'll be hearing these Dawgs barking for years.