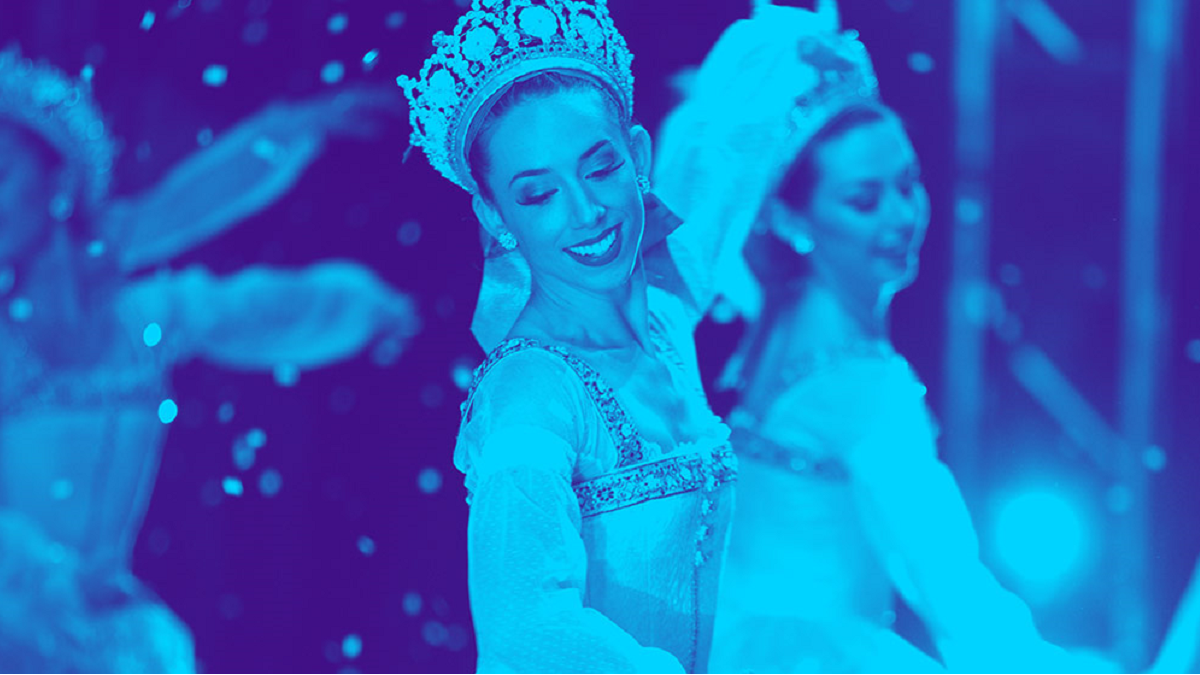 What: Alberta Ballet presents The Nutcracker
When: December 8 – 11
Where: Northern Alberta Jubilee Auditorium
Tickets: $24.00 – $124.00 (available here)
---
With the help of some local young dancers, Alberta Ballet's The Nutcracker officially sets the Christmas season in motion.
Every December, the company puts on the enchanting story of The Nutcracker to audiences in Edmonton and Calgary — as well as to ballet lovers in Ottawa. This weekend, the dance production will be telling the tale of Klara, a young girl who receives a nutcracker from her oddball godfather, which when broken, is brought to life. Klara embarks on a magical journey through Christmas-y Russia, encountering different cultures and creatures, all set to Pytor Ilyich Tchaikovsky's enduring score.
Unlike the company's other shows throughout the season, The Nutcracker doesn't rely only on its regular corps de ballets and soloists. In addition, this production is an opportunity for young dancers in the community to play the rats, mice, palace boys and girls, soldiers, cavalry, and young party-goers.
Elya Hunt, a dancer with the School of Alberta Ballet, Edmonton Studios, will be taking on a role in the cavalry this year, donning a soldier's costume underneath a fake horse.
"It's a fantastic show (to be a part of)," she says. "The Nutcracker is brilliant and the music and costumes are gorgeous."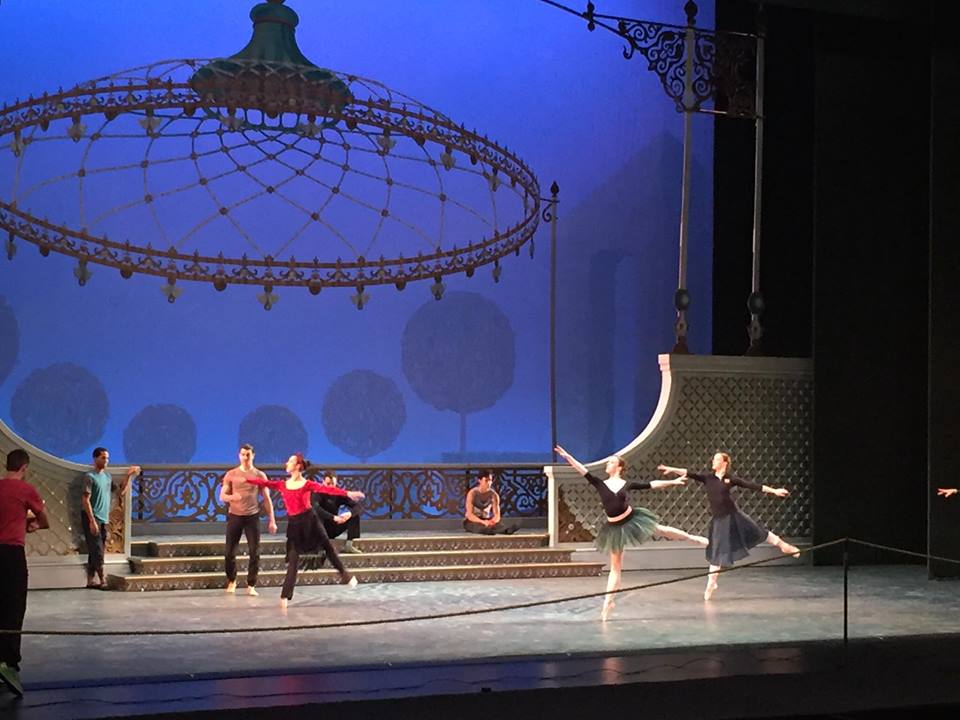 Not only are the costumes intricate and mesmerizing, but the sets and props are extremely detailed and fitting for a Christmas-themed performance. However, these costumes and props almost did not make it to the Jubilee in time for opening night. After the performance in Ottawa, trucks were loaded up to travel across the country, but a snowstorm in Manitoba put a halt to the company's plans, causing a major delay.
"They rolled in at midnight, early Thursday morning, as opposed to Wednesday when they aimed to be here," says Hunt.
Productions of this caliber can be stressful to begin with, but with the unforeseen travel delays, it created more pressure and time constraints for all involved. With that being said, it appears as everyone's team work has things running smoothly.
"It's pretty stressful," says Hunt. "But the crew is handling it amazingly well. They are so professional."
Teamwork plays a major role behind the scenes in Alberta Ballet. At the rehearsal for The Nutcracker, the dancers were only one group present — there were countless volunteers shuffling children to their proper places, multiple choreographers spacing the dancers, lighting techs, set crews, and numerous people running around backstage. The Edmonton Symphony Orchestra was also present, working with Artistic Director Jean Grande-Maître through each piece.
"It's always great to see how the professionals work," says Hunt of the experience.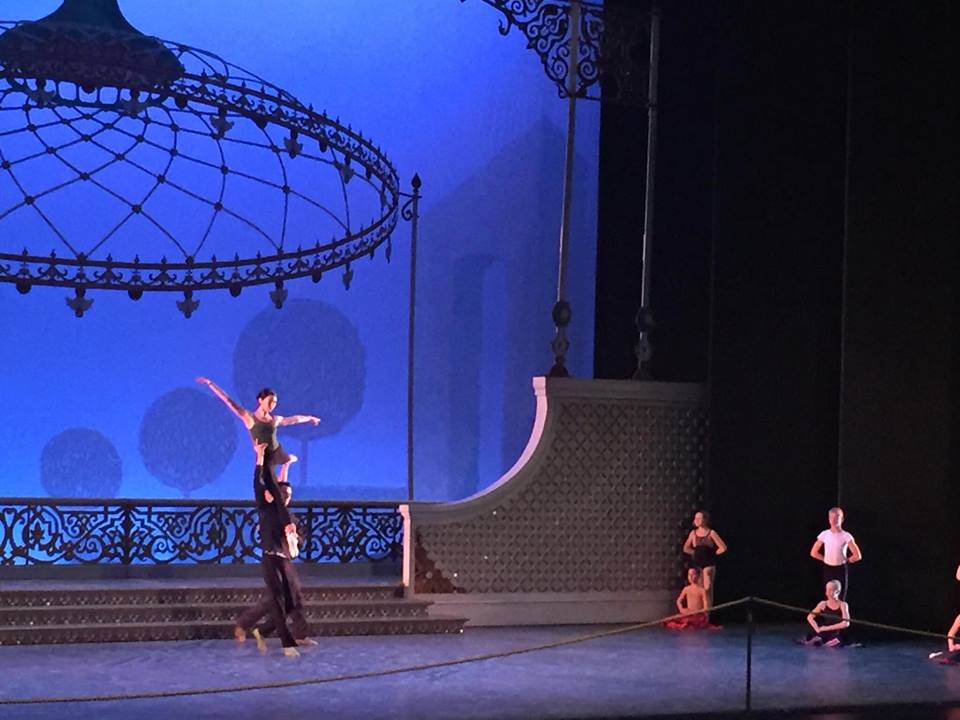 The dancers themselves work closely together as well — each is responsible for knowing multiple pieces, even if they aren't performing a certain role. For example, as the Sugarplum Fairy was performing her solo, at least four or five other dancers were acting out the same choreography at the side of the stage. This is due to casting changes for each performance, as well as understudies being prepared in case anything were to happen to the lead.
"Company members are expected to know more than one role," says Hunt. "This is the dance life, you have to be able to pick stuff up super fast."
As the rehearsal came to a close, each group went their separate ways to prepare for the evening's opening performance. It was clear there are many different hands involved that contribute towards the success of each show. Even with the costume and set delay, the company was able to piece everything together successfully just in time for eager audiences to witness this wintry tale.