Opinion
The Student Driver: 2016 Chevrolet Cruze Turbo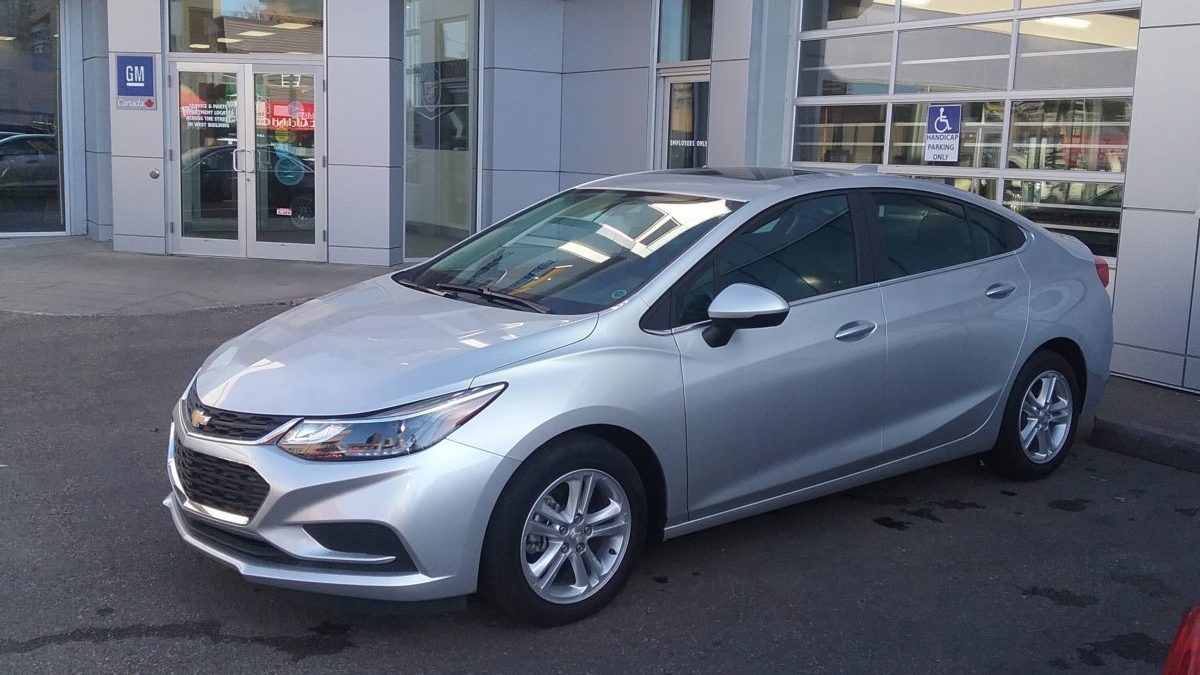 Going up against powerhouse sellers like the Honda Civic and Toyota Corolla, it would have been easy for Chevrolet to be satisfied with building an average small car.
With the Cruze, however, Chevy not only keeps pace with its competitors, but storms past many of its biggest rivals. "Cruze"-ing its way into a coveted spot on my Editor's Choice List, the Cruze is easily one of my favourite cars of the year.
The first thing you notice about the Cruze is its key, which feels weighty and ergonomic. Is the key a strange place to start a car review? Perhaps, but good design is good design, and Chevy knocked it out of the park. Unlike many of its rivals, the car can be unlocked and locked by the push of a button on the door handle as long as you have the key on you, very convenient and well thought out. Externally, I'm not a fan of the car (I prefer the look of the last generation) but the interior is extremely impressive.
The build quality is beyond fantastic. Door side panels are made of soft-touch material — praise the lord, no hard plastic — and it's obvious there is a huge attention to detail. No seam goes unfinished in the car,  and the doors feel well-built and solid with good seals. The seats are super comfortable and the upholstery is better quality than what you can find in the rest of the segment. Overall the car feels extremely well-built, almost as well as a German luxury car. This is one of the most impressive interiors in its class with stellar build quality; it just screams attention to detail.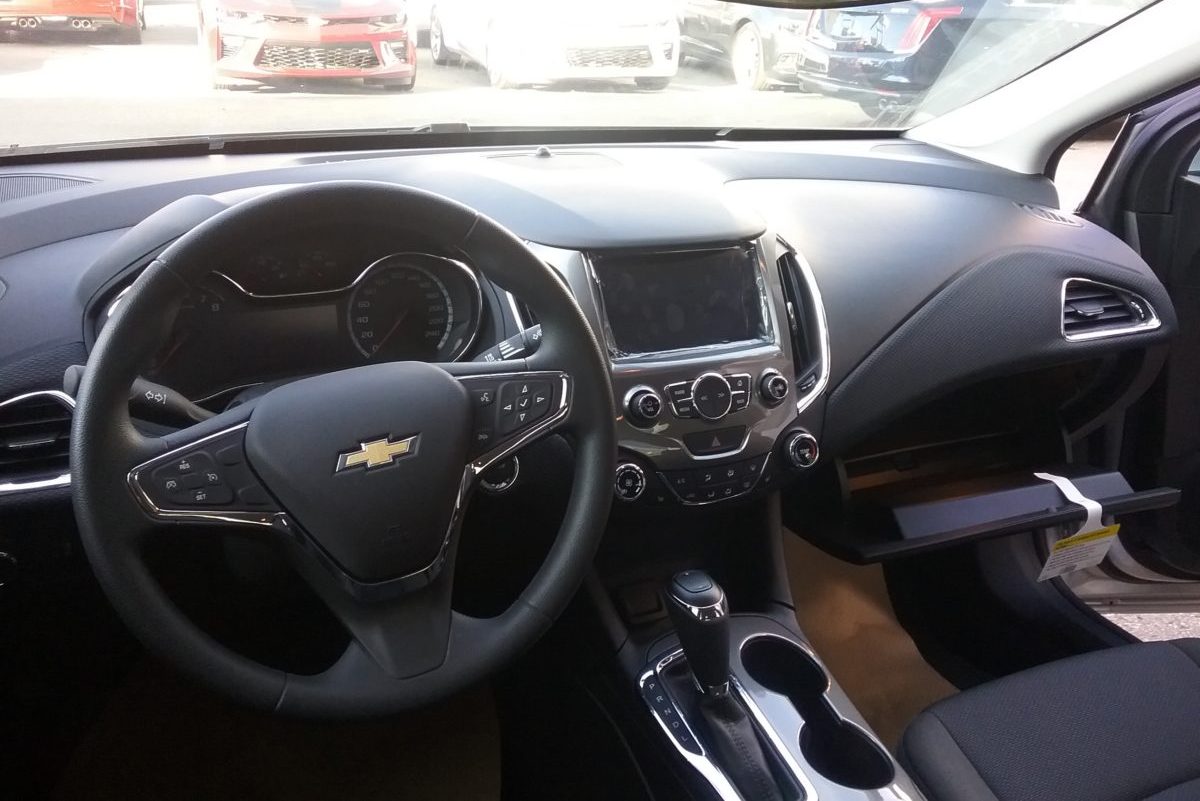 The touch-screen central console includes Apple Car Play and Android Auto, and connects easily to most phones. The steering wheel has a four-way switch that allows you to navigate through the car menus without taking your hands off the wheel. Volume rockers are hidden behind the wheel to be accessed by your fingers instead of your thumbs. The Bose sound system in my car was lit, as the sound system blasted out a balance of bass, mid, and treble. (Tory Lanez' "L.A. Confidential" was especially pleasing to the ears.)
After getting the car on the road I was in love with the relaxed handling, as it felt planted and steady on the road, something else it does far better than its competitors. It drove like a much larger and more expensive car but in a tinier package. It was unequivocally an "American Car" with its relaxed handling, decent road feel and a magnificent ability to soak up the bumps all day long. It was the comfiest and quietest budget car I have driven this season and will be well suited as a daily-driver.
Nevertheless, do not confuse comfy with underpowered. The standard 153 horsepower,  four cylinder 1.4L turbocharged engine gave loads of power to the ultra-smooth six-speed Front Wheel Drive Auto Transmission. There was a smidgen of turbo lag but it was hardly detrimental; push down on the gas, wait a fraction of a second and feel the turbo kick in to suck you forward at 2500 RPM as you fumble to regain control of the wheel.
Driving the car was fun and there was no shortage of power whatsoever in the city or on the highways. Keeping up with traffic was a breeze and a small press on the accelerator had you going over the speed limit in no time. The included blind spot monitors really helped, as they lit up orange then blinked when a car passed your blind spots. The backup camera was definitely an effective extra, with its trajectory assist and effective camera angle.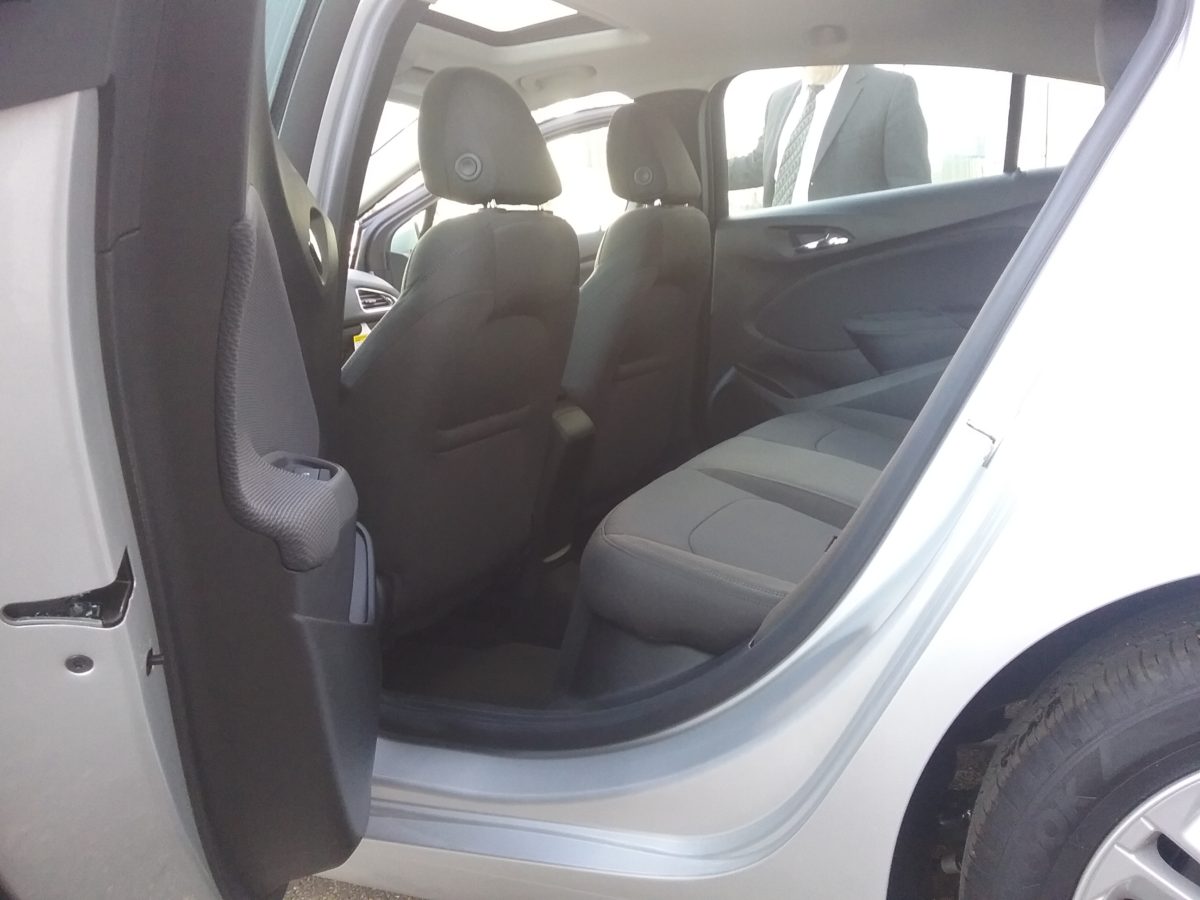 Fuel efficiency at 7.8L/100KM city and 5.6L/100KM highway are amazing, considering how the engine is turbocharged. Standard is 10 airbags, anti-lock brakes, stability control, Individual tire pressure gauges with readouts and GM's exclusive On Star, a monthly service that connects you with a real person if you need assistance.
The car includes a three year/60,000KM Comprehensive Warranty and an industry leading six year/160,000KM Powertrain warranty. For $25,890 before tax this car is an incredible choice and has earned an Editor's Choice Award from The Student Driver. With its high build quality, keyless entry with touch locking/opening, safety, handling, comfort and power this car is undeniably the best choice if you don't need all-wheel-drive.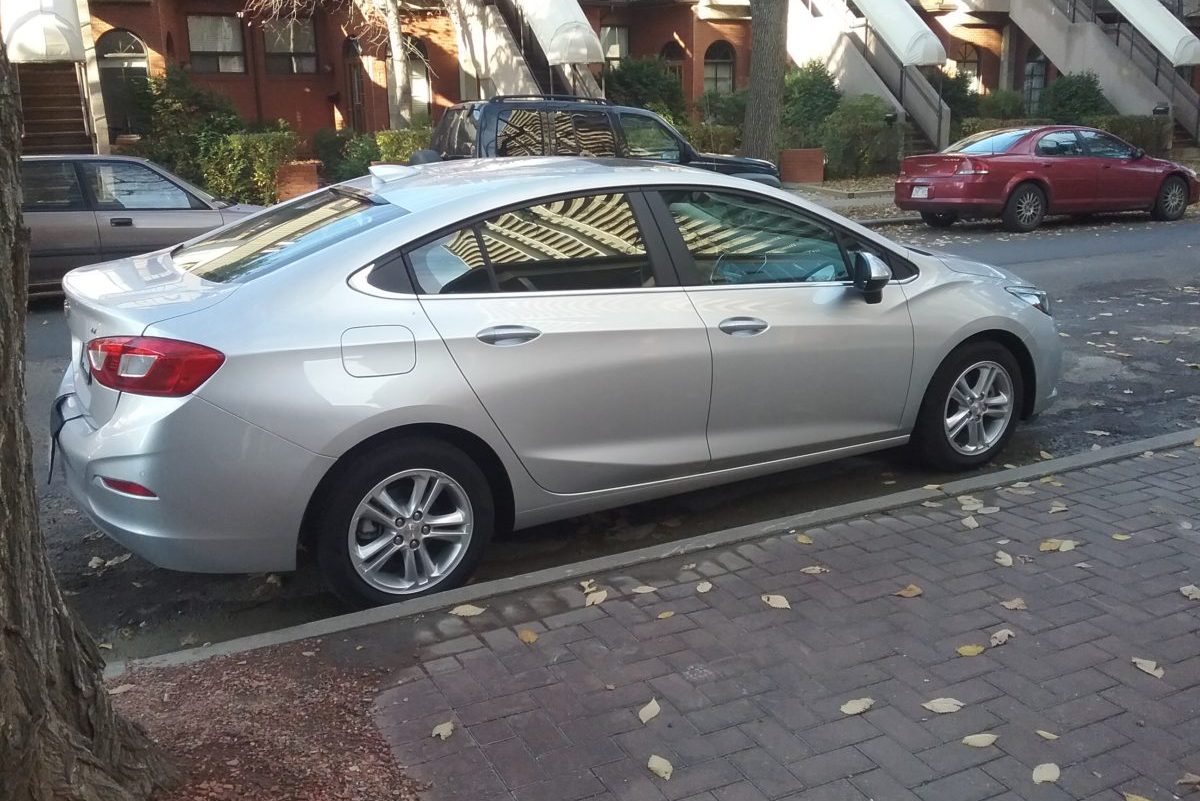 Final Score: A, An Editor's Choice Vehicle for 2016-2017.
Exterior: B+
I personally like the older generation better, but I can't deny that it's modern.
Interior: A
Incredible, in one word. For the price point, the quality of the door panels, soft-touch upholstery, seats, centre console and steering wheel are second to none. The build quality is the best I have ever seen and much better than the Chevys of years past. It's basically a more expensive car in a tinier and more affordable package. It's no secret why this car won tons of awards when it was first introduced a few years back.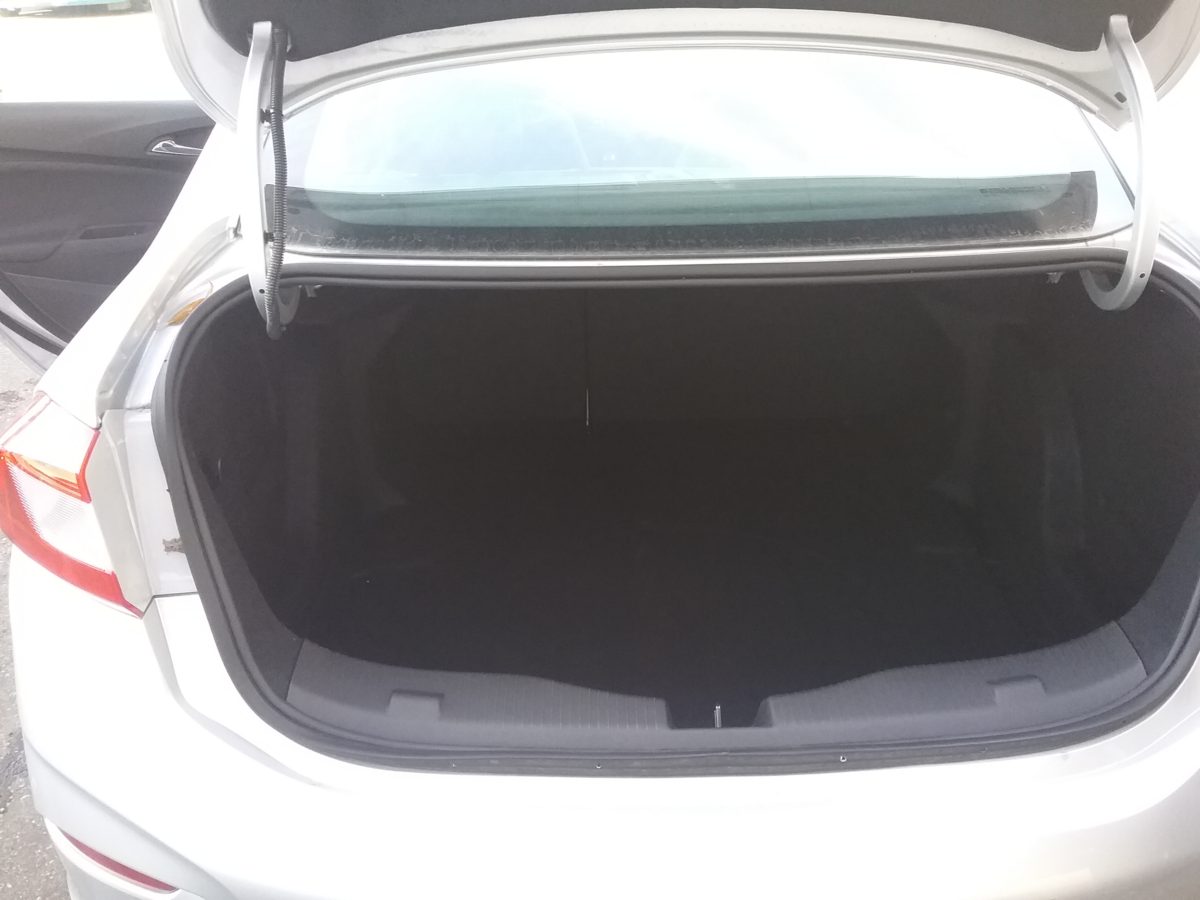 Handling: A-
Comfy, powerful and solid-feeling. Can't ask for much more. Definitely a more conservative ride but still fantastic for what it was meant to do.
Value: A
Like most cars in this category it's value packed. A lot of the features like external car door buttons that lock the car are borrowed from Cadillac. The build quality on top of all the little things like the effective blind spot monitoring, Bose sound system and amazing backup camera make this car a good value. The only thing preventing it from getting an A+ is its higher depreciation rate, as it is an American car.
Safety: A
At this time the IIHS rates the Cruze with a five-star safety rating across practically all categories.
Conclusion:
Chevy is back and better than ever. I had originally believed Japanese cars were superior in this section of the market, but now I have begun to realize that may not be 100 per cent true. Attributes of the Cruze like the powerful but fuel efficient engine, great driver assistance features, high levels of comfort and attention to detail blow away competitors like the Honda Civic. To sum it up, if someone asked me if they should buy the Cruze or the Civic, I would tell them in a heartbeat to forget the Honda and buy the Chevy. Japanese cars, look out!