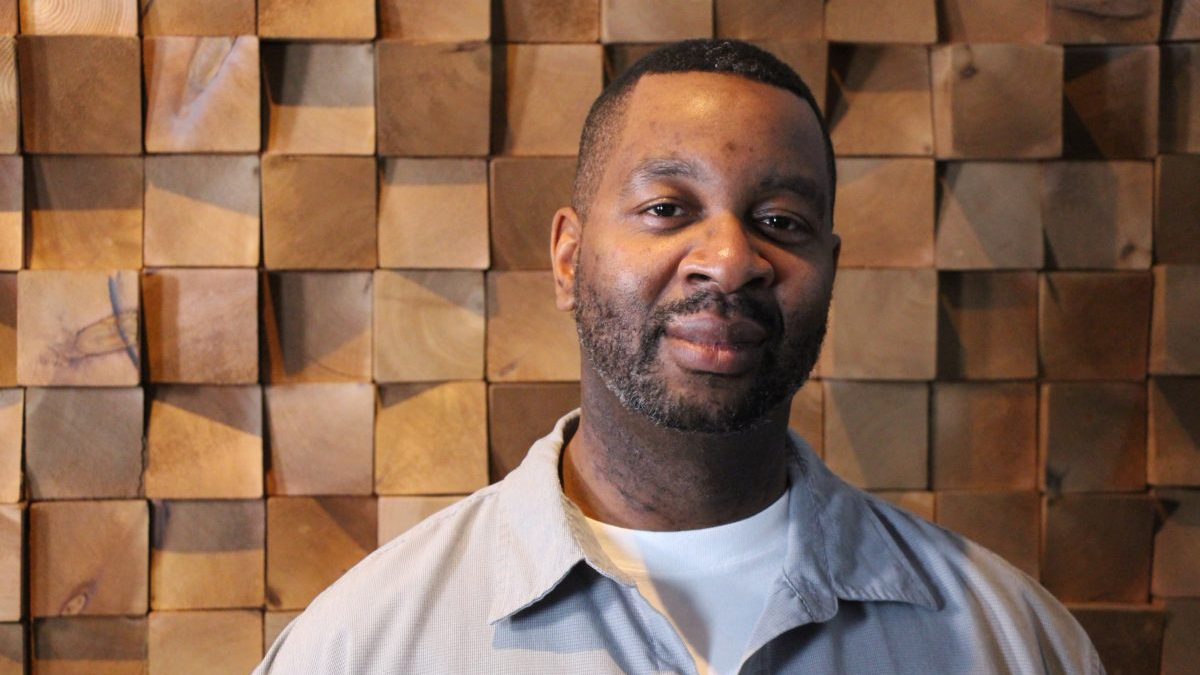 the original CHU
November 24, 2016
Festival Place, Sherwood Park
Tickets $18.25 at Ticketmaster
www.theoriginalchu.com
---
When Chuma Nwobosi releases The Open Book Experience LP on November 25, it will be a realization of a dream decades in the making.
Born and raised in Edmonton, Nwobosi (known onstage as the original CHU) grew up with hip-hop. Forming the group Quick Trouble with friends in the late '90s, Nwobosi left when the other members moved to Vancouver to pursue music further. While his friends went on to produce for industry heavyweights Jamie Foxx and Babyface, Nwobosi stayed in Edmonton to attend university.
"They went on and did their thing, I went on and earned my degree at the U of A," says Nwobosi. "I followed my passions for education and basketball."
Those passions would earn Nwobosi a degree from the U of A in Physical Education and Recreation, and eventually a coaching career. After serving as a basketball coach for a decade with NAIT, MacEwan, and the U of A, Nwobosi chose to move on from this passion in 2010 to start a family.
"I loved coaching … but it's not really a career for a family man," says Nwobosi. "It takes so much time and energy, and I wanted to spend that with my family."
Not willing to uproot his family for the sake of his coaching career, Nwobosi now works in payroll administration. After leaving the hardwood behind, he began to devote his spare time to music. While producing and writing for other artists, he began work on his own project. Beginning as just one song, Nwobosi says the album emerged as the fulfillment of a long-held dream.
"When I first started, I wasn't creating an album, I was completing a project I had wanted to complete since I was a kid," says Nwobosi. "It was something I needed to accomplish. I just had to."
Now 41 years old, Nwobosi started with only a few tracks, saying he didn't even intend to release the project until industry friends responded positively to the songs. That, combined with a desire to recoup some of the investment in studio time and recording costs, led Nwobosi to plan a wide release of the album.
"I figured if there were people who wanted to hear it, I would make it available for them," says Nwobosi.
With decades of pent-up material at his disposal, Nwobosi says writing the album came without specific intent. He described the songwriting process as "almost like free verse, without thinking so much."
"Some of it was stuff I didn't even know was inside me, the emotions, the fears, the ambitions, the regrets, and also the triumphs," says Nwobosi. "All those things that were inside of me just kind of poured out."
Nwobosi describes his style as "hip hop, but on a more emotional and conscious level." Moving away from popular contemporary hip-hop narratives, Nwobosi says his music is based on emotion and daily life. Though he acknowledges that much of his music can seem dark initially, Nwobosi emphasizes his focus on optimism.
"Most of the songs will talk about somebody struggling," says Nwobosi. "But by the end, it talks about 'You're not alone, you've got people who care.' So it brings that that inspiration around."
With the album almost completed, Nwobosi says he didn't plan to put on a show until only two months ago. Watching an open mic hosted by frequent collaborator Donovan Weimann, the pure musicality and joy of the experience made him want to perform. Though he admits Festival Place isn't the typical venue for a hip-hop show, Nwobosi explains the theatre setting helps emphasize the content of the music.
"I want people to listen. I want you to sit and be engaged and listen to the content, the lyrics, the music and the harmonies," says Nwobosi. "I want it to be a full experience where you're 100% engaged."
Aside from performing the songs, Nwobosi says there will be a storytelling element to the performance, with in-depth looks at the inspiration behind the music. Citing artists like Slick Rick, Grand Puba, and Pusha T as influences, Nwobosi says he feels a kinship with rappers who are also master storytellers.
"If you can tell a story through your music, it can be like therapy for (the artist)," says Nwobosi. "It can also help connect you to the audience."
For those who hear his stories live or through headphones, there is one main message Nwobosi is trying to impart with The Open Book Experience LP.
"Tomorrow is another day, and there's light at the end of the tunnel."