Opinion
The Student Driver: 2014 Kia Rio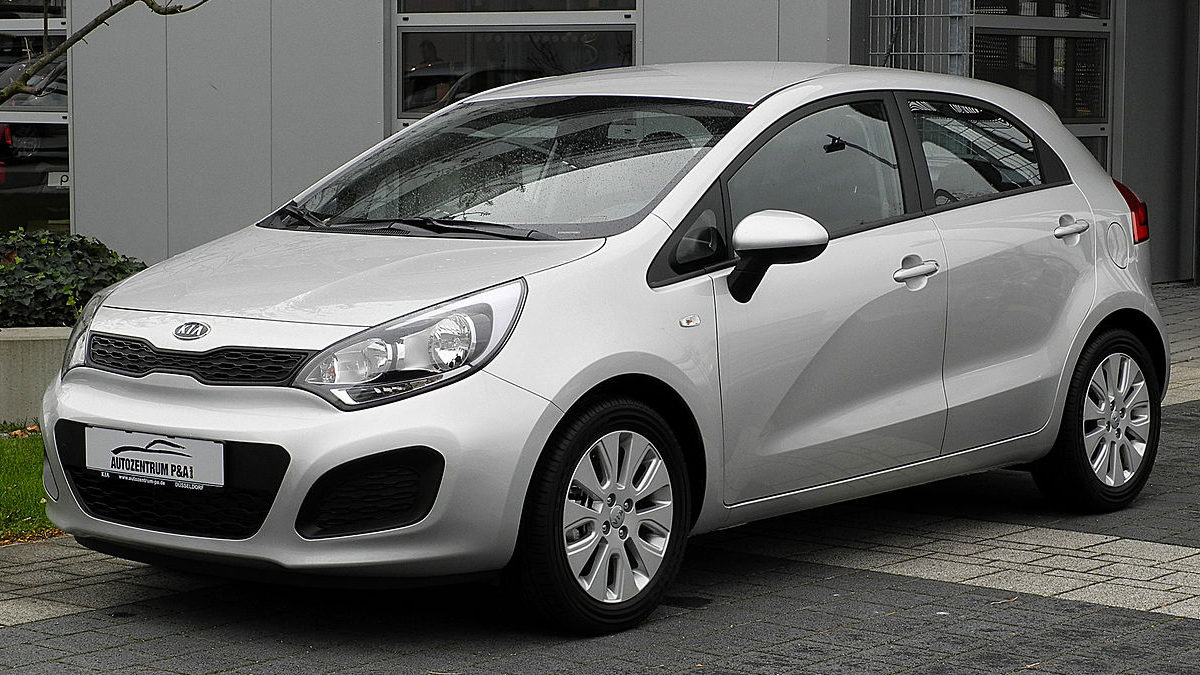 Student Driver is a new feature where our resident car guy Alex gives you his thoughts on (mostly) affordable cars that can be worked in to a student budget. 
If I could sum up the Kia Rio in two words, they would be "not" and "great."
With 106HP, five seats, front-wheel drive, front airbags, power steering, power locks and windows, AC and a radio that supports Bluetooth. Combine all this with an automatic transmission as standard and a price tag under $14,000, you could be excused for thinking the car would be a steal.
This isn't the case. When you first enter the Rio you'll notice the pint-sized rear window (that makes seeing behind you much tougher) and seating that puts stress on your back and shoulders despite Kia's claim that it has "tilt and lumbar support."
The steering wheel is insultingly flimsy, but does have cruise control and volume control built in. The interior is typical black plastic, but is still tasteful and appealing. Clearly, the Rio it has borrowed characteristics from its more expensive siblings in the Kia range.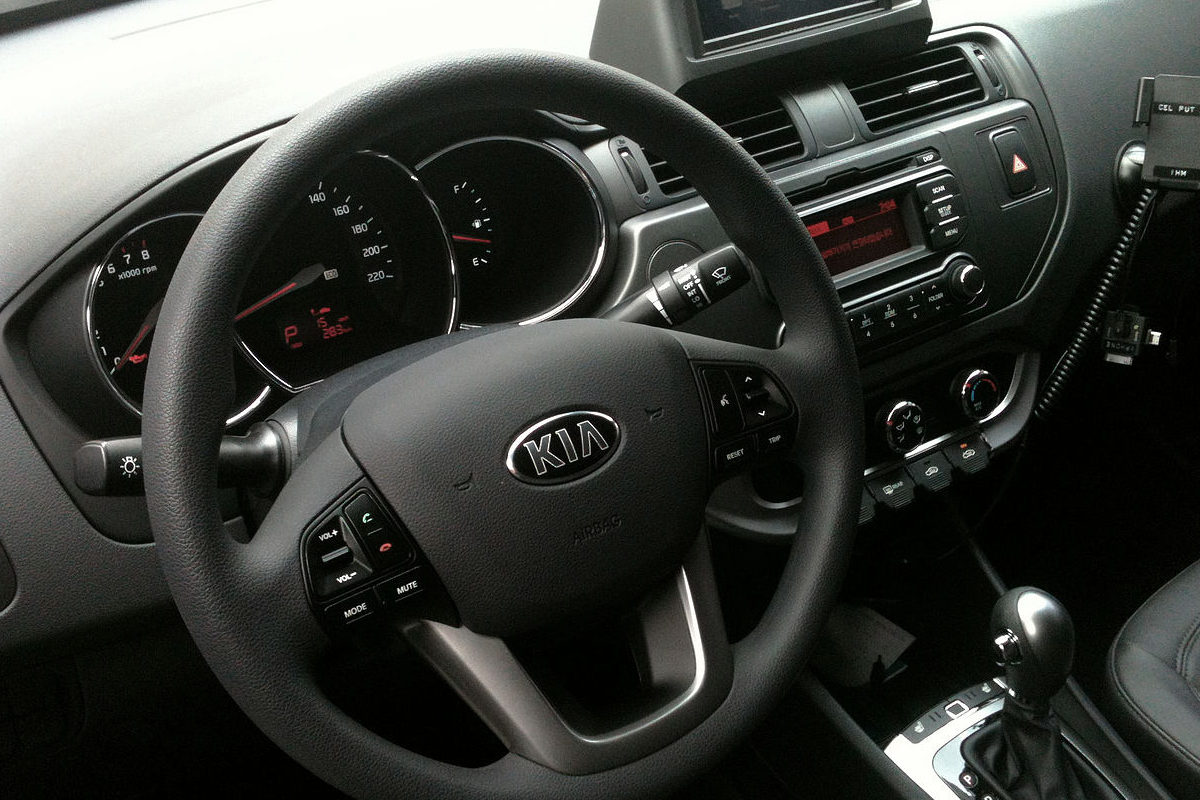 Head and leg room are ample, but due to the car's compact size the rear-view mirror takes up far too much of the sight picture. When you start the car with the included key (which springs open at the touch of a button, only to get stuck midway) and fire up the engine, it's quiet — even at highway speed.
The Rio's design mantra of "not great" can also be found in its abysmal handling. The steering is numb and there is practically no driver feedback, making the car less than stellar to drive. When you corner hard or engage in or are forced to maneuver quickly, the body roll is significant which reduces driver confidence.
Despite doing 0-100km/h in a lethargic 12 seconds, the Rio's low-end and mid-range power is sufficient. I had no trouble keeping up with traffic on the Anthony Henday — even if there was some unsettling rattling in the engine bay that was clearly not normal. Nevertheless, the Kia Rio is surprisingly comfortable over rough roads (a by-product of a soft suspension) as I went over Edmonton potholes with no trouble.
Despite the Rio's many faults, fuel efficiency is fantastic. Averaging 8.4L/100kM, I had to try to make the gauge needle budge. Electronic Stability Control and ABS come standard, which helps reduce the chances of going into a skid. (I can confirm it does work as advertised.) A driver and passenger airbag are standard, and the IIHS reports average safety numbers for the car.
After spending two weeks with the car and travelling over 500KM, I can conclude confidently that the car gets old very quickly, and goes from "kinda fun 'cause it's new" to a real slog to drive, especially over distance.
If you're buying a car for the driving experience, look elsewhere. If you're buying the car in hopes of having high resale value, good luck. If you're buying this South Korean compact as a commuter, I'd humbly suggest "no."
For $14,000 you could get an almost-new used vehicle with better safety ratings and a more powerful engine — the Chevy Cruze springs to mind. If you don't mind garbage driving characteristics, basking in a sub-par interior and are just itching for a new car then this is the car for you. To conclude, with the combination of a cheap interior, random engine rattling, poor build quality, poor steering and uncomfortable seating the Kia Rio is not your best choice and you'll probably end up dumping it before the end of this decade.
Final rating: C+
Exterior: B+
Definitely not an ugly car, but it's not a BMW. I personally find the exterior simple but quite tasteful. After Kia hired Audi's former head designer, the car company has come a long way in the past decade.
Interior: B-
Black hard plastic never bodes well to a car reviewer, but Kia's effort to borrow design features from more expensive models has paid off. The only flaw is that once you start touching things you realize the poor build quality. For example, the steering wheel feels like a cheap piece of plastic that could fall off in a year.
Handling: D
The handling on this car is atrocious. As said before the driving is numb and provides less feedback than a professor during an exam. It's definitely not fun to drive, and if this was someone's first car they could easily learn to hate driving. The only two positives are the fuel efficiency and the Rio's ability to soak up bumps quite well.
Safety: B
The Kia Rio was awarded average safety numbers from the IIHS and only faltered in its side impact scores. Two airbags come standard with Electronic Stability Control and ABS. Nothing special here.
Value: B
While there are not a lot of used Rios floating around, preliminary data shows a low resale value.
Conclusion:
There's not much more to say about the car. It ranges from average to significantly below average in its attributes. If you feel this is still the car for you, book a test drive at your local Kia dealership and find out for yourself. Tell em' the University of Alberta's resident car reviewer sent you and watch em' laugh.