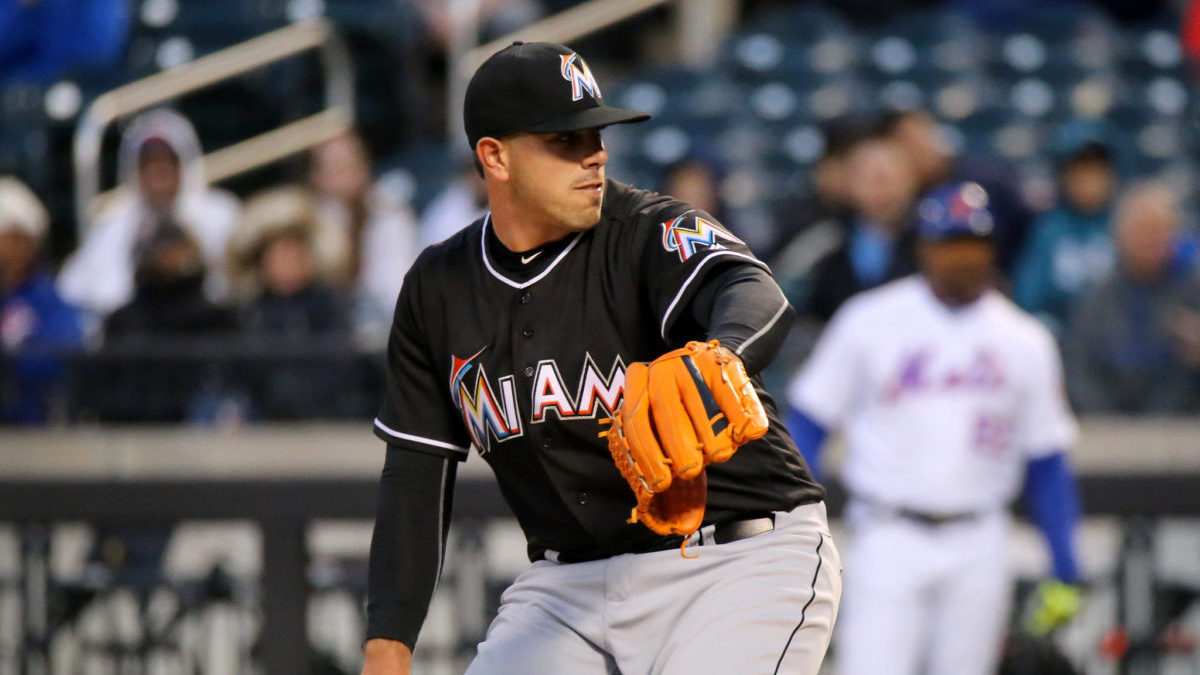 In a sport that doesn't even let players customize their own bat knobs, Jose Fernandez was a rare gem.
The 24-year-old Miami Marlins pitcher was killed in a boating accident in the wee hours of the morning on Sept. 25th, and with his loss, baseball loses not just an amazingly talented young pitcher, but a huge part of its humanity and spirit as well.
For the casual fan, Fernandez was nothing but another young fireballer, giving opposing hitters fits with his upper-90s fastball and devastating slider, but once you watched him more often you realized that he did everything on the baseball field with a level of joy and reverence that was just a little bit different than everyone else. A 97-mph fastball is almost commonplace nowadays, but rarely was one delivered with more vigour and enthusiasm than when Fernandez pitched.
So far, his story reads as a bit cliched. He's gone too soon, but there were plenty of other players that loved the game, even if Fernandez took it to another level. But when you learn about his backstory, about the man behind the fastball, and the man behind the smile, the loss becomes even more tragic.
His remarkable story starts at the age of 14. Fernandez, a Cuban native, had to travel the same path as his countrymen to make his major league dream a reality: he had to defect. Defection is always a risky endeavour, and three separate times Fernandez and his mother were caught before they could even dip their toes in the ocean. Thanks to their efforts, Fernandez actually spent a year in prison in his native land, before being released when he was 15.
After he was released, Fernandez and his mother planned another attempt. This time, it seemed like things were going to work out. They both made it into the Gulf of Mexico, and were a couple days from land, when disaster struck. During a particularly choppy evening at sea, a fellow defector was thrown overboard from the deck of the boat, Fernandez instinctively jumped in to save them, and only when he reached the person did he realize he had inadvertently saved his own mother from drowning.
Fernandez and his mother ultimately made it to the U.S. and settled in Tampa, Florida. His story tells you all you need to know about Fernandez, and it also explains why his loss hit everyone so hard. His character and lust for life shone through every time he toed the rubber.
His loss is crushing for the Marlins. Not simply because he was one of their young cornerstone players, but because of his talent and the way he carried himself. Fernandez had the chance to become a player that made kids want to play baseball. He had the chance to be a transcendent talent — not just a pitcher, but an ambassador for the game. He had the chance to draw fans and players to both the game and the franchise. And maybe most importantly, he could've been a shining beacon for the Cuban community in Miami, which has the second-largest population of Cubans outside of the country's own capital city, Havana.
Fernandez clearly found a home in Miami. In 42 games started at Marlins Park over the course of his short career, he posted a 29-2 record with a 1.49 ERA. He said his last career start might have actually been his best: eight innings of shutout ball against the playoff-bound Washington Nationals, only allowing three hits while striking out 12 batters. His loss was unexpected and tragic, but he left on a high note.
He was still fresh in the minds of his Marlins teammates when they played their first game since his death on Monday night. They were suddenly without their star, a person who had performed so many amazing feats both on and off the mound — how could the players even be playing during such a trying time?
After an emotional pregame ceremony, Marlins leadoff batter Dee Gordon stepped into the box wearing Fernandez's batting helmet, and took the first pitch of the game as a right-handed hitter before switching back to his natural left side. He, along with every other Marlins player, was wearing Fernandez's number 16 on their back. After working the count to 2-0, Gordon walloped a Bartolo Colon fastball into the second deck at Marlins Park. It was his first home run of the season, and only the ninth of his career. Even in his absence, Fernandez still found a way to help provide one last amazing moment.
Even though he was only with us for a short time, Fernandez reminded every fan of the sheer amount of joy that could be derived from the game of baseball. We'll all remember his line drive catch off Troy Tulowitzki, and we'll all remember his first career home run (and the resulting bench clearing), but maybe most importantly, we'll always remember that he was just as happy as he was in those moments all the time. Rest in peace Jose, you'll be missed.