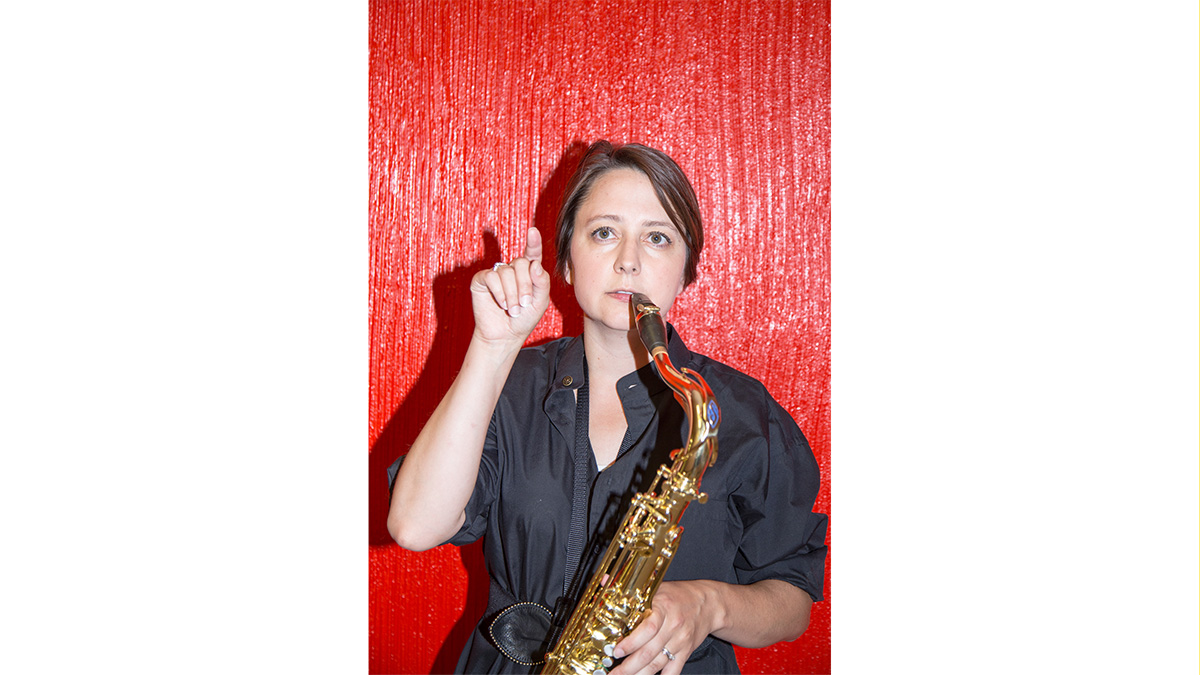 Name: Allison Balcetis
Faculty: Arts
Position: Instructor of Music
Favourite scale: Chromatic scale
What was your first musical experience? I'm from a pretty musical family … I'm the youngest of two siblings so my whole family is very musical, we go to concerts all the time and we did jazz workshops. I also did band in high school and I did private lessons starting in middle school. It's been musical right from the start.
Do you remember your first university music class? I was a music major so all I did was music classes. I went to Bowling Green State University in Ohio, and their music department is an entire faculty within the university. The saxophone class was large, about 25 students, and super tight-knit. Socializing with grad students right from the get-go was really fun and eye-opening … totally intimidating but in the best way.
What's one message you would pass onto first-year music or non music students? I've realized that not everyone has such a clear path in their mind and in fact sometimes allowing yourself the freedom to look at different paths and to try different things is essential. We need to allow students the freedom to experiment and diversify their education because it's more and more important — especially for music students who need to learn how to do more than just play their instrument really well.
What's the piece of music that's had the most influence on your playing? When I moved to France to go to school in Bordeaux, I met several good composers in the area, including Thierry Alla. One piece in particular is called Digital and it's for solo soprano saxophone. It's short, like six minutes long, and it's entirely multiphonic. The title is a play on words — it sounds like electronic music but it's not, and it's also extremely difficult for your hands, for your fingers. It's gritty and hard, and brings the audience in. You're rooting for the player because they're physically going through something to play this piece.