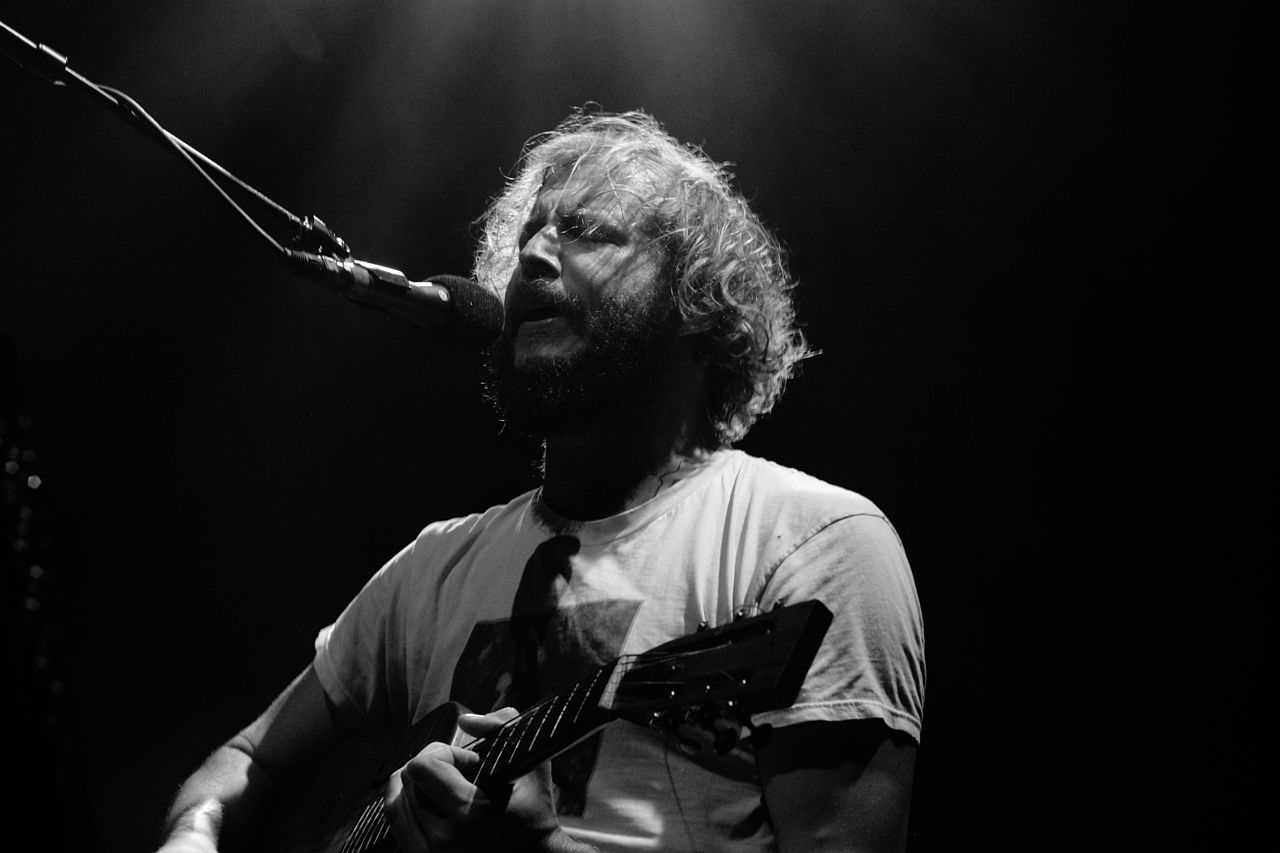 "I don't think of Bon Iver as a band name, it's an opportunity to grow and not know what the future is, and not to be afraid and not apologize and express yourself and not buy into anything that seems like it's commonplace or broken." — Justin Vernon
For Bon Iver, there could be no better place to resurrect themselves and premiere new music than home. 12 months ago, the elusive musical group returned to the stage for their first concert in three years and surprised the audience with two unreleased tracks. They performed at the inaugural Eaux Claires Music and Arts Festival, a two day "experience of togetherness and expression" which was co-founded by Bon Iver frontman Justin Vernon and takes place in his hometown of Eau Claire, Wisconsin. Rumours swirled that a new album was in the works. These whispers gained traction in 2016 following an optimistic comment from Vernon and were further fuelled by the announcement of fall tour dates. On August 9th, Bon Iver confirmed that a new album, titled 22, A Million would be debuted at this year's Eaux Claires Festival.
The highly anticipated album hardly needs to be promoted thanks to the enormous popularity of the group's sophomore LP, Bon Iver, Bon Iver and the extended period of dormancy that followed its release. Still, the band has engaged fans with a variety of cryptic promotional teasers in anticipation of the September 30th release date. The tracklist is laughably indecipherable, and although at first glance the liner notes are equally confusing, they disclose valuable details about the upcoming LP, such as the fact that it's dedicated to the alternative country musician (and former Edmonton resident) Richard Buckner as well as the composer, scholar and civil rights activist Bernice Johnson Reagon.
The album was recorded at April Base, Vernon's personal studio — which could just as easily have been called "Pet Sounds" based on its former use as a veterinary clinic. From here, Vernon gathered an extensive group of collaborators to assist on 22, A Million. Not only did Vernon coordinate the return of the long roster of instrumentalists that gave Bon Iver, Bon Iver its lush sound, but he also pulled a page from Pablo's playbook by enlisting producers from Kanye West's A-Team, including Mike Dean, Noah Goldstein and Plain Pat. Yeezus' influence can be felt on the triumphant "33 GOD", which also samples this '70s country number.  Another new recruit is Ryan Olson, a dynamic producer most famously known for his work with the synth and Auto-Tune loving group Poliça. Olson and Vernon previously co-released an album as Gayngs, one of Vernon's lesser-known side projects — not to be confused with his ambient post-rock outfit or his throwback blues rock group. Other notable contributors include James Blake and Francis Farewell Starlite (Francis Lights), neither of whom's involvement is surprising given that Vernon sang with the former and danced with the latter on each of their respective 2016 releases.
Album details aside, by far the biggest story leading up to 22, A Million was last month's Eaux Claires Festival, and the first live performance of the new record. Live premieres are an incredible way to share new music with fans, especially in an age when the performance can be streamed across the world in high definition. The audio from the Eaux Claires performance gives a pretty good indication of what to expect from the official release, assuming the album doesn't undergo major transformations over the next few weeks. After listening, I believe 22, A Million surpasses Bon Iver, Bon Iver in ambition and technical achievement while communicating the urgency of the group's debut album For Emma, Forever Ago — and this would be no small accomplishment. 22, A Million possesses an admirable swagger and is noticeably edgier than the group's previous material, but it feels fully in line with the established Bon Iver aesthetic. It doesn't abandon the woodsy sound; it redefines it to include glitchy synths and high-pitched vocal samples.
Vernon is a true pioneer, reshaping collective ideas about the coexistence of electronics and wilderness — we can now imagine Thoreau equipping his cabin with Apple TV. Without going into a full review of an LP that is still about a month away from its official release, I'll just refer to the album's opening lyric in my prediction that the contest for Album of the Year might be over soon.