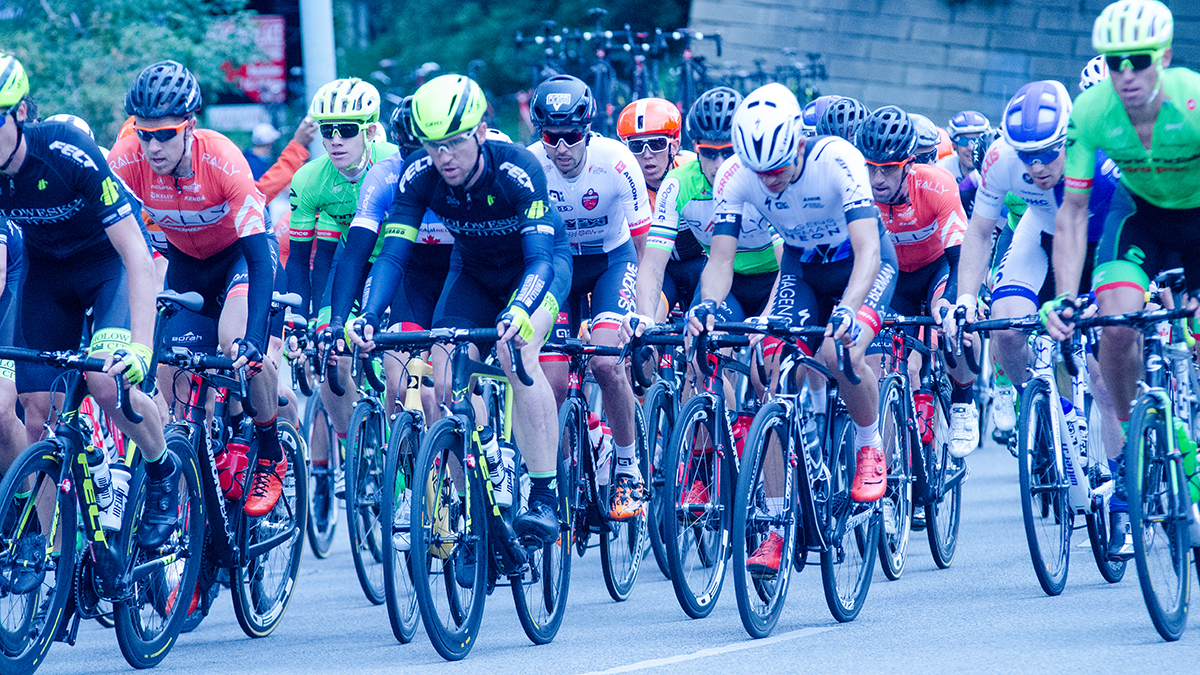 1050 is a photo essay segment where we tell a story with photos (worth 1000 words) and captions of 50 words or fewer. 
I've been to the Tour of Alberta annually since it's first running, but this was the first time I brought a camera.
The weather on the day was perfect for racing: cool, dry, without a breath of wind. A great crowd gathered on the course that wound from Churchill Square, up Bellamy Hill, past the Legislature and back around Victoria Park Road.
With teams in attendance ranging from European powerhouses to strong continental squads and even the Canadian National Team, the Tour of Alberta is always wide open for an upset, having been won by a different rider each year since it was started.