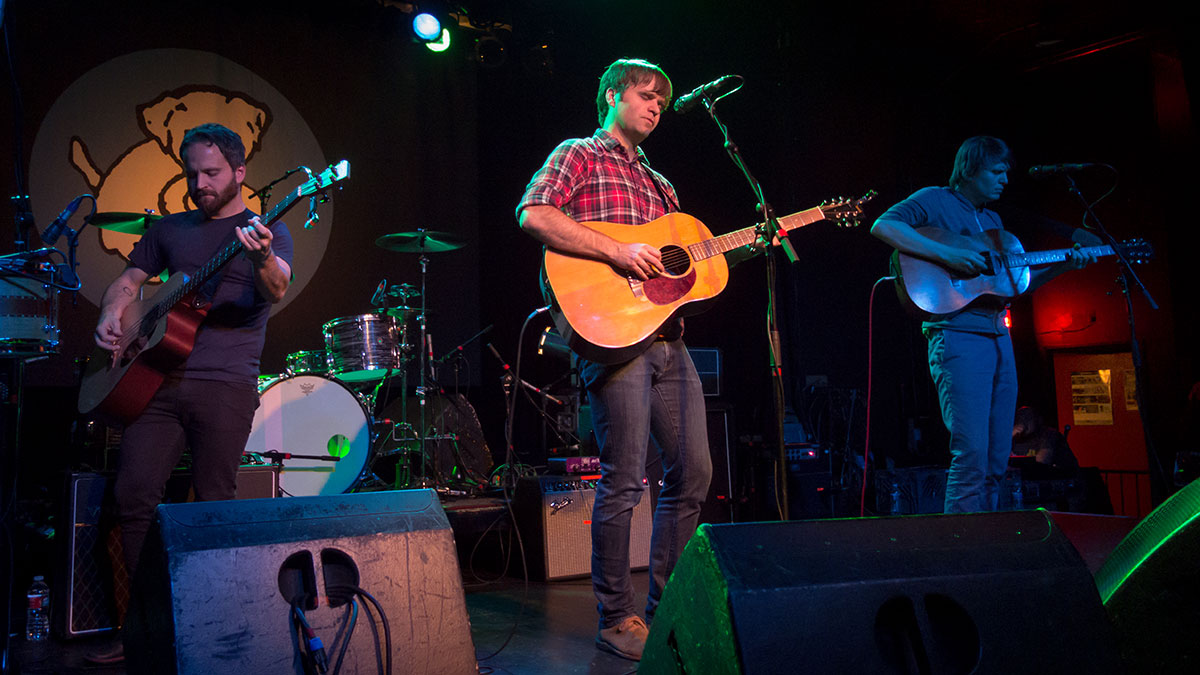 Death Cab for Cutie has been a powerhouse leader in the alternative rock and indie scene since they first stepped out into Seattle. Beginning with their first debut album Something About Airplanes, following it with We Have the Facts and We're Voting Yes, their distinct sound reverberated through the people and was widely accepted into the indie music scene. The Photo Album got them on the charts but the debut of their Plans album solidified their domination within indie culture.
Growing up in the indie scene of the early 2000s, Death Cab for Cutie has remained a loyal resident on my iPod. Their music is the kind that you can throw on your dock, lay in your room, maybe write a little, or just lay in your unapologetic angst and appreciate the soothing melancholy expressed through the serene voice of Ben Gibbard.
As a dedicated, loyal, and unrelenting fan, I finally had the opportunity to see one of the bands that coaxed me through my adolescence and kept me company throughout a journey to adulthood. They started the show with "No Room in Frame" from their most recent album Kitsugi. Then, flowing through like a well-tamed river, was the methodical executions of some of their best songs from albums such as Plans, Transatlanticism, and Narrow Stairs — I even got to hear my favorite song, "Crooked Teeth." The most emotionally charged moment was when they sang a Harvey Danger song (do you know which one) in tribute to their friend, Aaron Huffman, who passed away about a month ago. It was a beautiful commemoration and you could feel their emotion—unfortunately that was the only time during the show that you could feel any emotion.
Live music enthusiasts around the world can concede in the consensus that the soul-prodding, goose- bump-giving, all-hair-tingling emotions that arise, stem directly from the emotion of the performers. Perhaps it was a lack of emotion, or perhaps it was just that Death Cab, with their melancholic melodies, is just too damn chill to invoke any emotion within the audience. Walking into the Death Cab for Cutie and Metric concert I had this preconceived idea of what it was going to be like—DCFC would slay my soul as they do on their albums, and Metric would be the sub-par annoying band that the radio likes to overplay way too much. Now, before you DCFC darlings get your angst-y panties in a bunch, let me just state that they put on a great show, but it sounded just like it did on the album — little interaction, controlled, safe, but well executed. If shows are supposed to resemble albums, then we should just all stay home, and save our cash for buying more albums. Metric however, annihilated my preconceived, arrogant little opinion.
Metric was my third concert at the impressionable, and diabolical age of 12. Formed right around the same time as DCFC, they stormed the new wave indie scene and commanded respect just by "Combat Baby" alone. When they played "Poster of a Girl," it imprinted in my memories and will live on there always. Rising to stardom and claiming the recognition they deserved, the radio naturally over-played them so relentlessly you would almost think they wanted to sabotage them.
Metric is a band that begs to be heard live. The voice of Emily Haines hypnotizes, while the insane technical guitar solo by James Shaw just about threw me into a purely will-fill seizure of fuck yes. Haines' broken down, acapella rendition of "Combat Baby" had the audience reciting it with her, all in unison—that's the connection we look for in live music. Presenting visuals that resembled that of a Daft Punk laser show amalgamated with emotion, energy, and a psychedelic cascade shattered my preconceived opinion and had me wondering why the fuck I ever stopped listening to Metric—then I cursed the radio and completely immersed myself. You know when you listen to something so diabolically genius and passion-filled that your skin crawls with pure joy? When Metric brought on the entire Edmonton Choir to help her sing "Dreams So Real," magic was present. Those rare, magical, skin tickling moments that cause a connection — between the artist and the audience.
Metric and Death Cab for Cutie helped give rise to indie music in the early 2000s and even succeeded to dominate it. Although, what's more impressive is that they have managed to maintain their popularity throughout the decline of indie hype and still persevere through the electronic pop scene that rules our radios today. While DCFC's set was expected, controlled, and precise, it was nonetheless spectacular as I was watching indie history live.
Now that—is how a show is meant to be done. I came a skeptic, and I left a devout, forevermore unwavering fangirl.