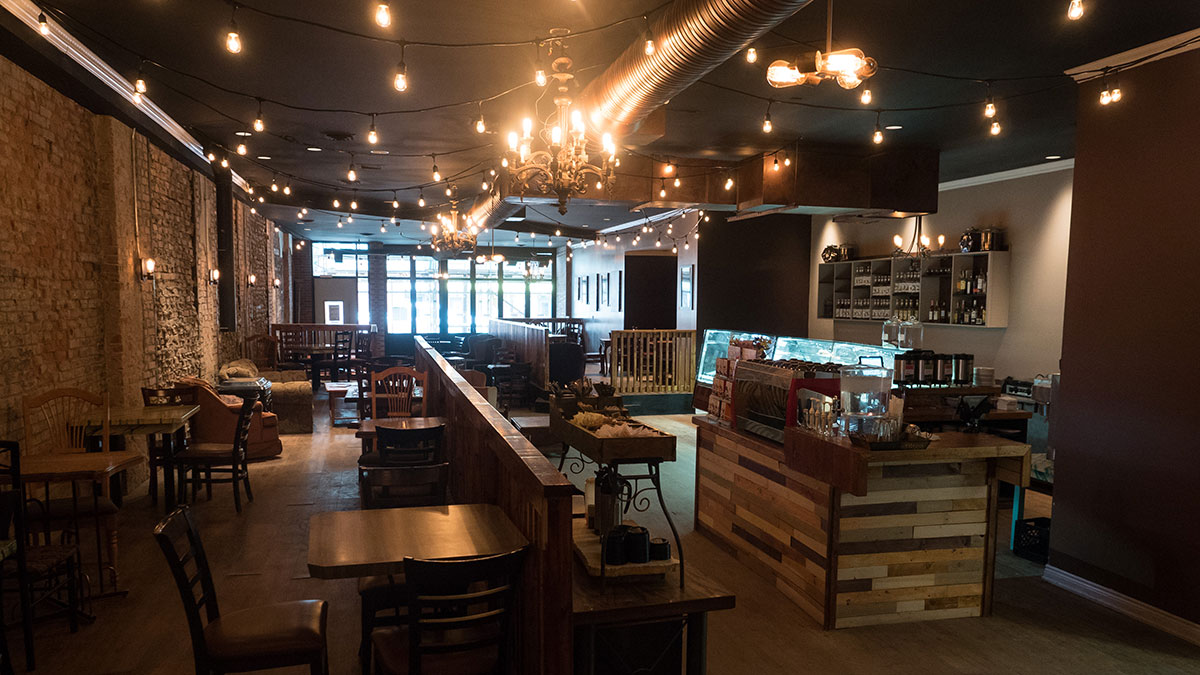 The aroma of freshly brewed coffee and the ever-present serenade of music while you gander down Whyte Avenue is exactly what will direct you to a new, yet old, hangout.
Block 1912 is the same age as the average student, an original classic 90s baby. It was birthed in 1992 in the Historic Hulburt Block Building that was built in 1912. It's name is a tribute to the year the building was made.
Walking through the doors of Block 1912 was like entering a time capsule, with its knick-knacks, old art, and the yellow and green painted walls. It gave out a truly unique, homey feel. As true to any time capsule, sometimes its presence is completely unknown. The main idea behind renovating the quirky cafe was to give it more exposure and make it more well known.
"A lot of people would walk in the front and ask how long we'd been here, and we'd say 20 years, but they would kinda miss it on the street," says general manager Mikayla Vandenbrink.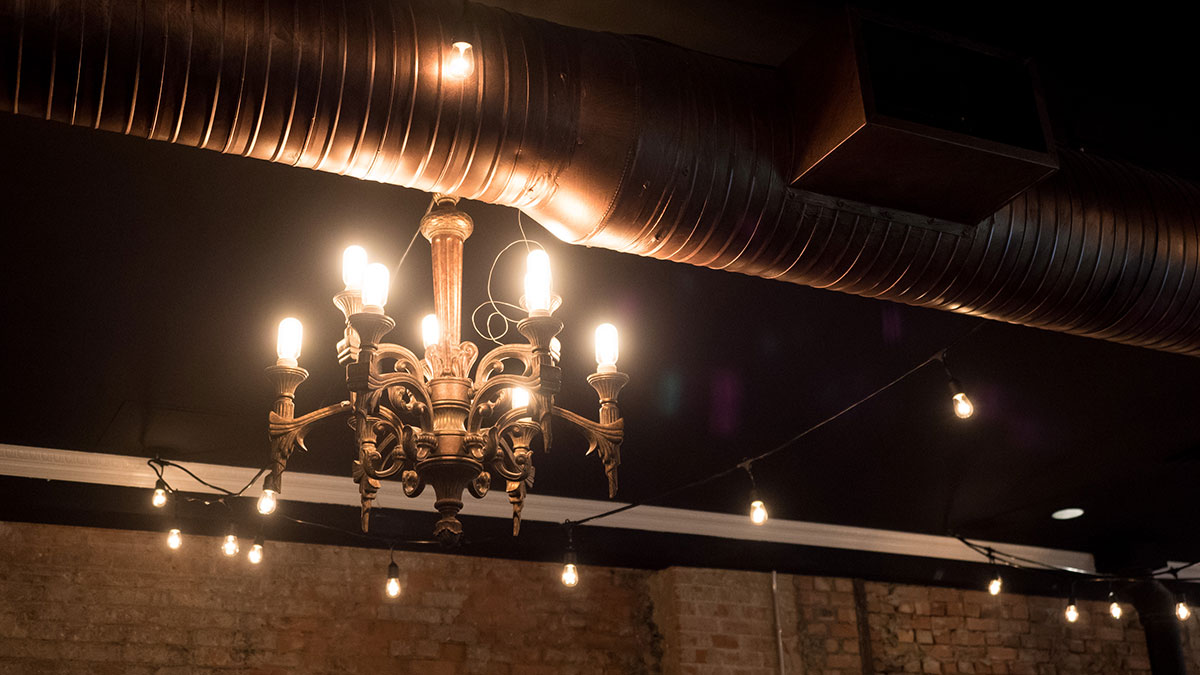 Those who were lucky enough to notice Block 1912 almost never left. With the welcoming atmosphere and the mismatched furniture, it created an atmosphere indicative of belonging and creativity — which is probably why so many university students choose this hidden gem as their study environment. The eclectic and comforting setting was the main aspect they wanted to keep during the renovation process. They smashed down the wall to expose the original brickwork, and in doing so, they have smashed their way into the new, yet still classic Block 1912.
Peter Pepin, one of the owners, is proud to acknowledge the diverse demographic that the cafe brings together. With patrons ranging from single mothers, Princess Theatre-goers, youth, and married couples, this clientele reinforces the familial feeling that is Block 1912. While aesthetically different, the homey vibe remains.
"I don't believe the demographic has changed … We're hitting a lot of different parts of society with our customer base." Pepin says.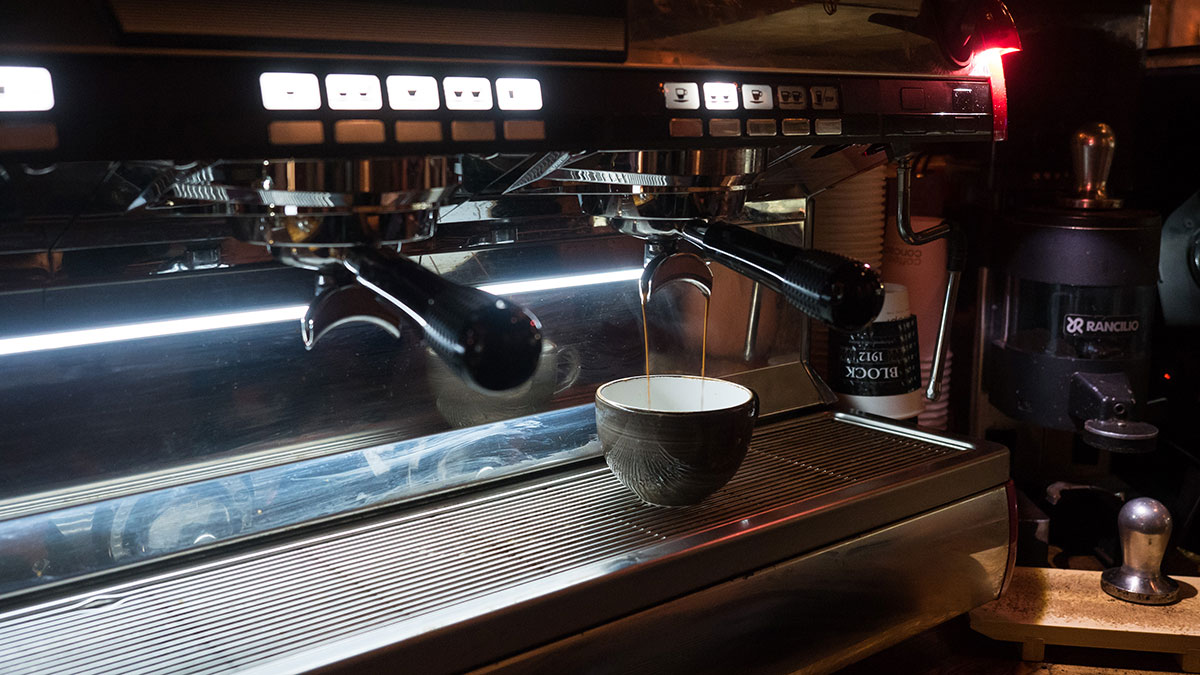 One of the major changes customers will see in the new Block 1912 is their optimal use of space, especially with the adjustment of the service station.
"We doubled the capacity of the amount of seats we can have in here… 50 per cent of the cafe was space that wasn't utilized, so we were able to add more seating," says Vandenbrink.
In order to welcome patrons into the cafe with open arms, Pepin and Vandenbrink emphasized how important it was to make everything more open. The front windows now open with folding doors, and they plan to extend it with a patio this summer. This contributes to their movement of the stage to the front of the cafe, as they want to draw customers in with music.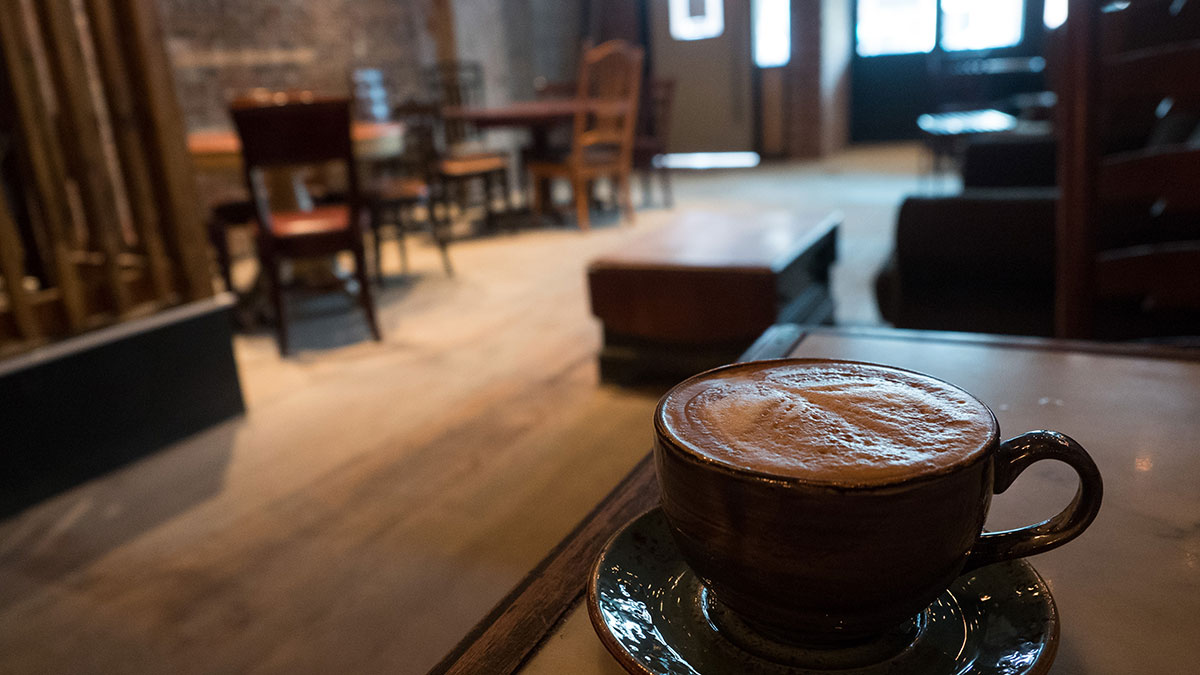 Block 1912 has always been an advocate for local art and music, and that is set to increase with its reformed setup. They wish to continue with their Monday jazz nights, but increase the amount of musicians playing in the cafe weekly. Doubling their seating capacity means doubling the amount of ears and eyes for musicians and artists. Artists are also encouraged to pitch their portfolios to potentially get hung up on the walls, as each month a new local artist is featured, emphasizing their passion to support local art.
The grand re-opening is set for Friday, April 15. Customers old and new can expect many exciting things to celebrate the revival of the historic cafe. Musicians will be performing throughout the day, desserts will be on special, and there will be a free coffee drip for anybody wishing to have a taste of what they have to offer.
"We really want to invite people in who just would not regularly come here," Vandenbrink says.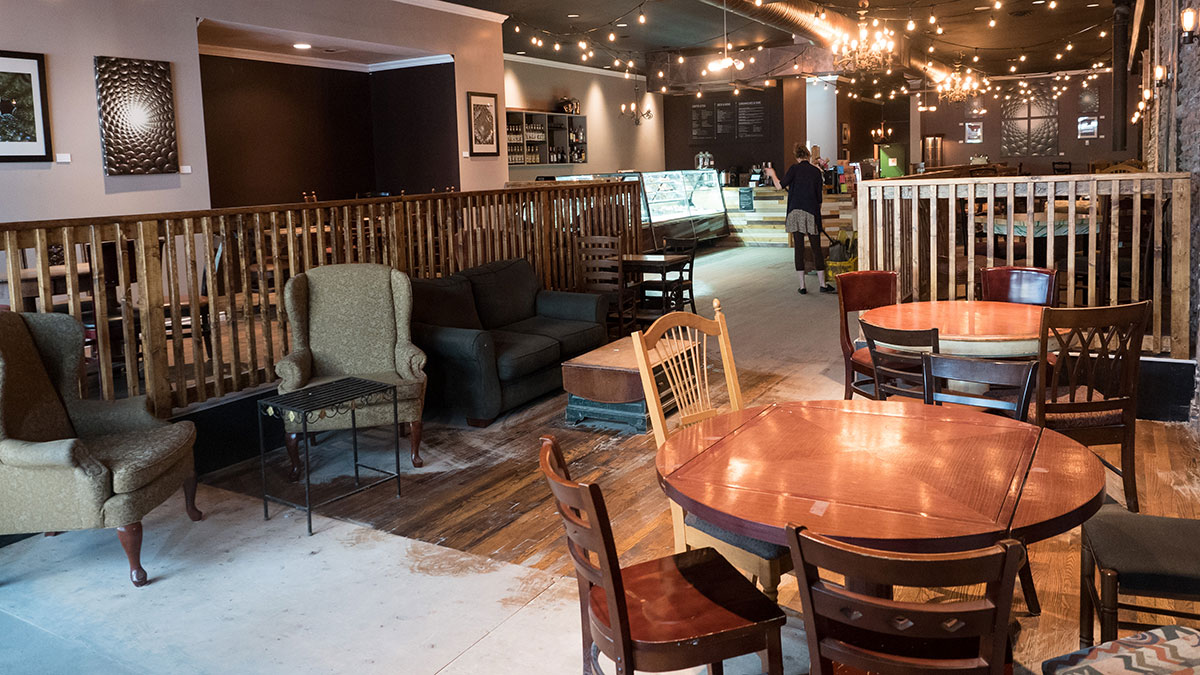 The eclectic art and knick-knacks of the old Block 1912 will of course still be there. The unique ornaments and trinkets served as a reflection of the people who have worked there, eaten there, had a first date there and had a last date there.
With many more years ahead for Block 1912, time and years work together to build on the uniqueness, consistently adding new art, sculptures and zest. When another 20 years has passed, we can enter Block 1912 and remember the shift of decades in a place where time stands still. Block 1912 is transitioning from a once hidden sanctuary into a well-known, and impossible-to-miss, place to be.
"We've always been very good and we have a strong following, but we want more people to recognize that this place is here," says Pepin. "For years, this was the jewel that you never knew was here. The hidden gem. Now, we want it to be the diamond of Whyte."