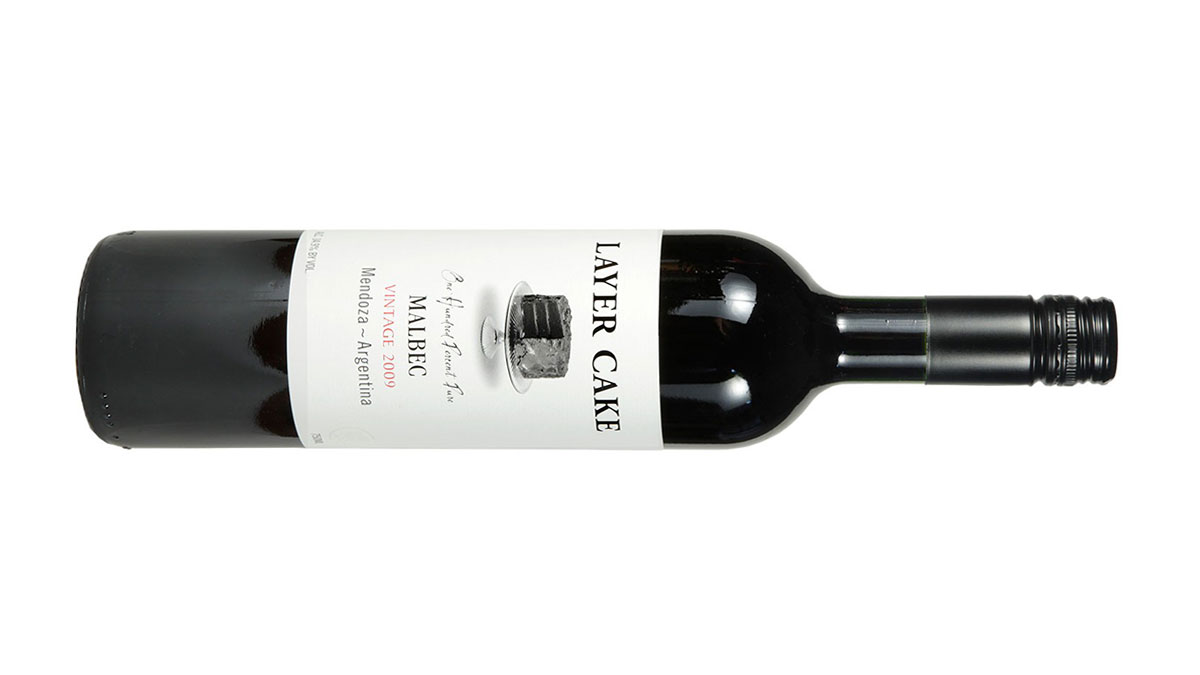 Layer Cake Malbec
$29.99 Liquor Depot
Well, another week has slipped by and you find yourself wandering the isles at your local liquor store. Row after row of brilliant shades of reds, whites, roses, and peaches, one catches your eye and you go forth and reach it. The simple white label draws you in, while the stark delectable looking chocolate cake, pairs perfectly with the indulgence induced in your mind.
The most charming aspect of this delightful wine, is the message on the back of the bottle. Winemaker Jayson Woodbridge, tells an endearing story of how his grandfather compares the soil of the vines to a layer cake, and how properly perfected wines should mirror that adage — this alone begins to justify the rattling price of $29.99. Upon first read, you can almost hear the intro of Breakfast at Tiffany's playing. With a name like Layer Cake, you can immediately encompass the carefree class of Holly Golightly. Upon opening, it's love at first scent. Delightfully decadent, deep chocolate notes dance their way through the senses and imprint themselves to memory — as this beautiful bottle is as effortless as Audrey Hepburn.
Now it's time for the important part, true love's first taste. Cacao, blackberries, and their earthy origins of rich soil take the forefront of this magnanimous maroon shaded Malbec. Rest assured, behind the scenes is nothing short of aristocracy — as these grapes were birthed from the bottom of the Andes.
This wine transforms the reality of sweatpants, sweets, and swearwords into the lustrous illusion of pearls, pansies, and poetry. So, when you're feeling like indulging in some fickle fantasies, unravel the layers of your imagination while you unearth the layers of this Layer Cake.