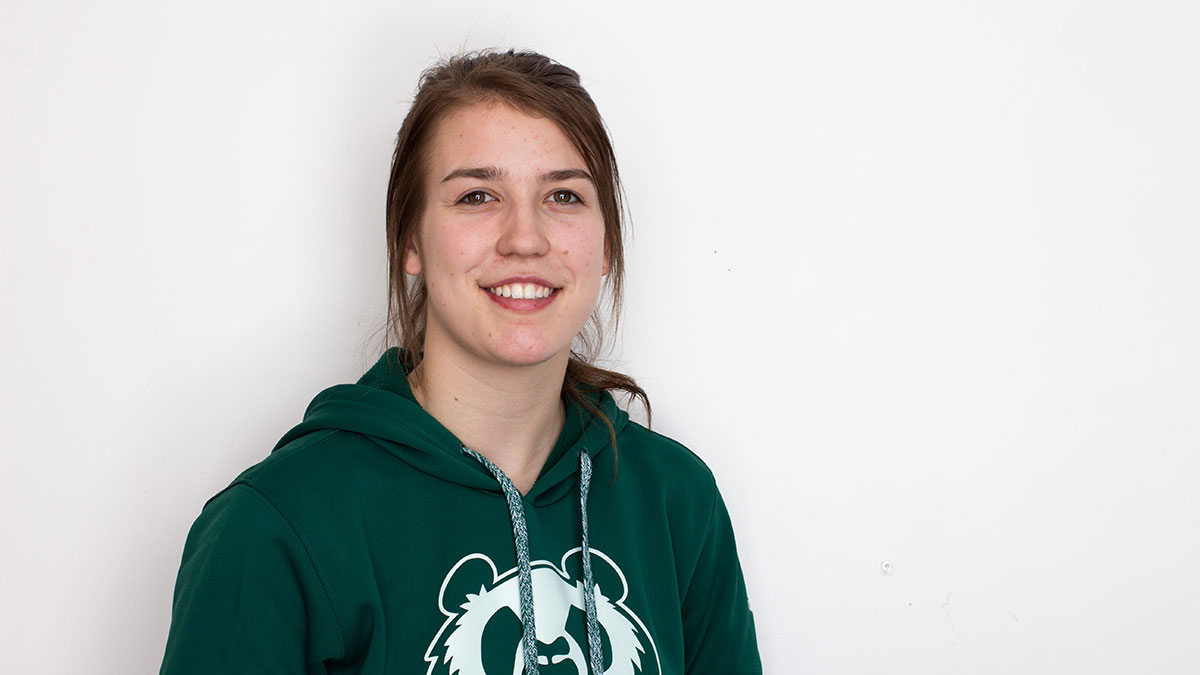 Even though Janelle Froehler wasn't able to help the Pandas hockey team win the ultimate prize this season, she was still able to bring home some hardware of her own.
The fifth-year Physical Education and Recreation major served as team captain this past season, and recently won the Mariam Hillard award for athletics, academics and community service, becoming the first Pandas hockey player to receive the honour since Taryn Berry back in 2007.
A humbled Froehler said she was initially surprised to receive the award. "At first I was actually kind of surprised," she said. "I know there's a lot of girls who commit a lot of time to the community and volunteer opportunities… and I was really honoured to get the award."
Froehler donated her time to many causes in Edmonton during her time as a Panda, including the Steadward Centre for Personal and Physical Achievement, read-in weeks at local elementary schools, as well as the Edmonton Girls Hockey Association, which she said was particularly gratifying due to the fact that she was able to mentor younger girls who wanted to play hockey.
"(The kids) are just full of joy when you go see them," she said. "They just appreciate it so much, and you can tell that it's something that they might strive for."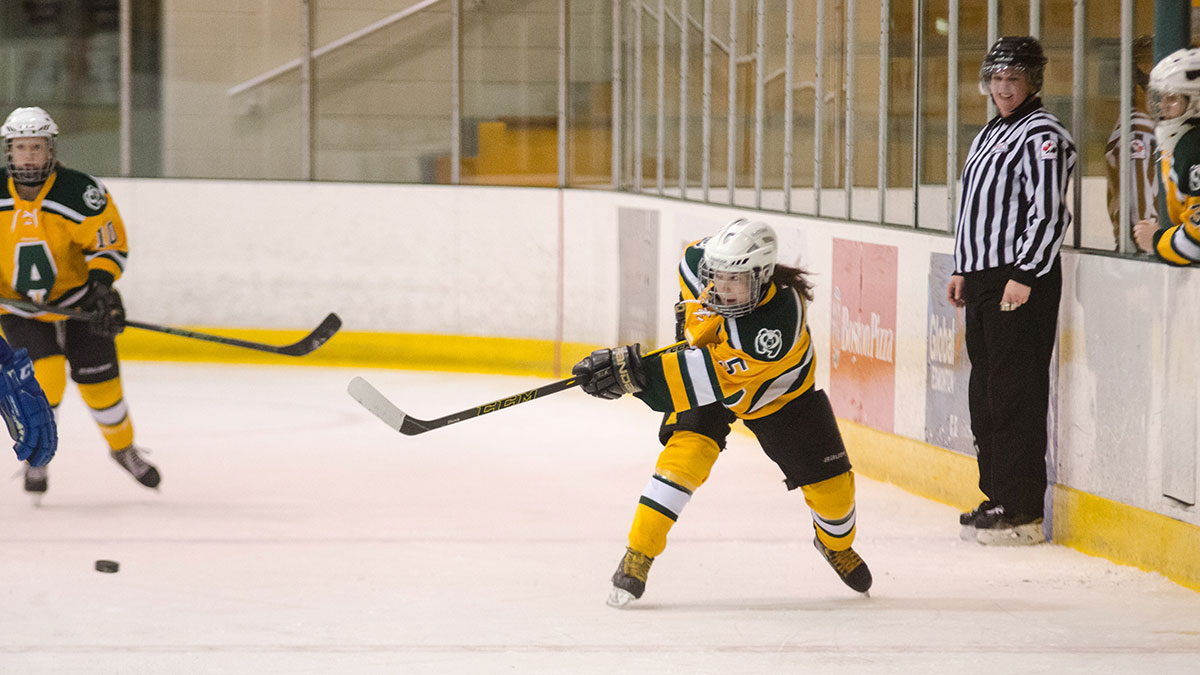 With all of her on-ice and off-ice commitments, Froehler has certainly had a busy schedule through the course of her five years at the U of A, but she said that her teammates were a large part of helping her stay on track.
"It helps with all your teammates, you're all in the same boat," she said. "We have lots of study sessions together, and we just make the commitment to be involved. It becomes a habit, and you learn to use your time very effectively."
Through all of her extra commitments, Froehler maintained an upbeat and positive attitude, which head coach Howie Draper said was one of her defining traits as a teammate.
"It's not an easy thing to come to the rink every day and be positive, engaged, and have a smile on your face," Draper said. "Very few people can do that in my opinion, (and) Janelle is one of them."
For her part, Froehler said she doesn't have to force herself to have a positive outlook on life.
"A lot of it does come naturally," she said. "I'm a pretty happy person, and I smile all the time. Hockey is always the best part of my day, so even if I have a bad day, when I get to the rink, that makes me happy."
With her varsity career now over, Froehler hopes to pursue physiotherapy at the U of A, and is awaiting acceptance into the program. She's excited to move onto the next phase of her life, but said she'd miss the sense of community the Pandas program fosters.
"I'll definitely miss having an automatic 25 girls that are your best friends," she said. "You come to this huge university, where there's thousands and thousands of students, so when you come into a group of 25 girls that you love no matter what. I think that's what I'll miss the most."
In Draper's mind, Froehler will leave a lasting impact on the Pandas hockey program because of the way she carried herself both on and off the ice.
"I'm sure there were days where she was sick, tired, had a bad day, or whatever… yet still, she never seemed to let any of it get her down," Draper said. "In every group there are people that contribute to bringing positive energy to help the group achieve its goals. She was a builder in that way."