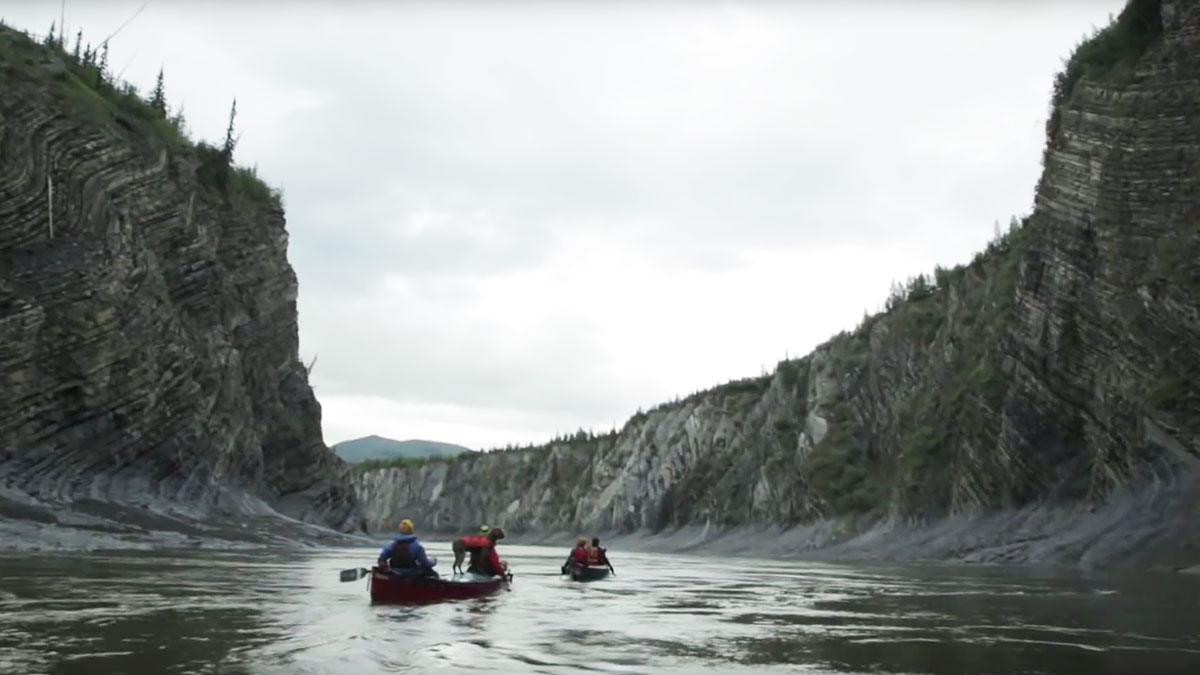 Paddle For the North
Sunday, April 3 at 7 p.m.
Simon Lucas
Gabriel Rivest, Simon Lucas, Scott Sinton, Michah Rauguth, Alexandre Deschênes-Dénommé and Matt Holmes
$8 (metrocinema.org)
Over the course of two months and 1,500 kilometers, six friends canoe and hike their way down six remote rivers. Filming themselves and their surroundings as they venture through the Yukon, the Northwest Territories, and into Alaska, this group of Canadians and New Zealanders hope to educate people about the potential destruction of the Peel Watershed.
The watershed is one of Canada's last undeveloped river systems and the Yukon government is attempting to change that. Paddle for the North aims to cause viewers to care about the protection of the Peel Watershed. A court ruling currently in place has placed 80 per cent of the watershed to be protected from development. The Yukon government has appealed the court decision in hopes to create mining operations in the area.
The film showcases the beauty of the untouched rivers, with many wide shots highlighting the vast expanse of the mountains and forests surrounding the water. By placing still photos from the trip in between video footage, a greater sense of the stillness and serenity of this area is showcased. This sense of calm is contrasted by the time lapses that showcase the changing skies over the stagnant ground below. By incorporating both the calming stillness and grand movements of nature, the film creates a strong argument for the preservation of the Peel Watershed.
Aside from the showcase of nature through the two month long adventure, Lucas and company meet with different First Nations groups of the Yukon. Creating emotional appeal for their cause, they focus on the importance of the clean and natural lifestyle which these people live by. Featuring several testimonies of the individual First Nations who would directly be affected by the proposed changes, they speak out against the corporate greed. The emotion of the affected guides the audience to agreement, this is more important than the money it would generate, it's important to preserve the land for generations to come.
The film debuted at the Banff Mountain Film Festival with great success and was subsequently included on the Banff World Tour. Following that, the film has won awards at both the Fernie Mountain Folk Festival and the Reel Paddling Film Festival. Since then it has had screenings across the country and is increasing the awareness for the preservation for the Peel Watershed and the rest of the remaining wild landscapes around the world.
With its use of emotional appeal and showcase of the natural beauty of the Peel Watershed, Paddle for the North educates their audience of the potential destruction of the watershed. It's success at film festivals dedicated to nature have proven that Paddle for the North has made people passionate about the preservation of nature.