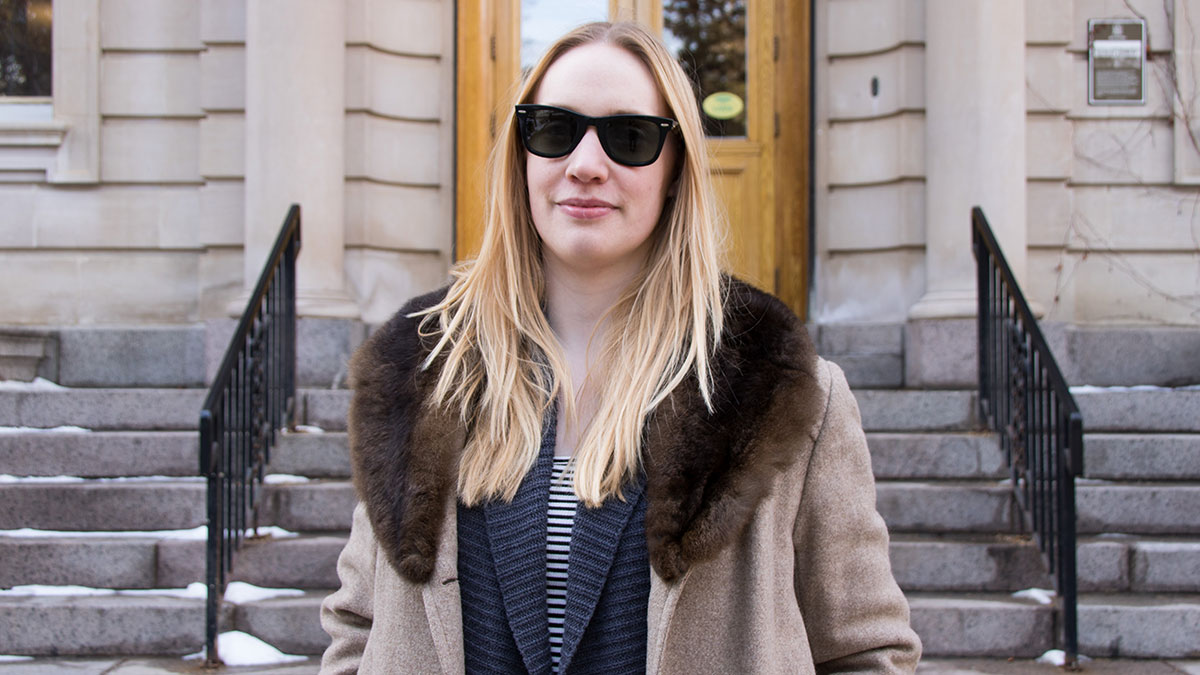 Tasha Speck
Music II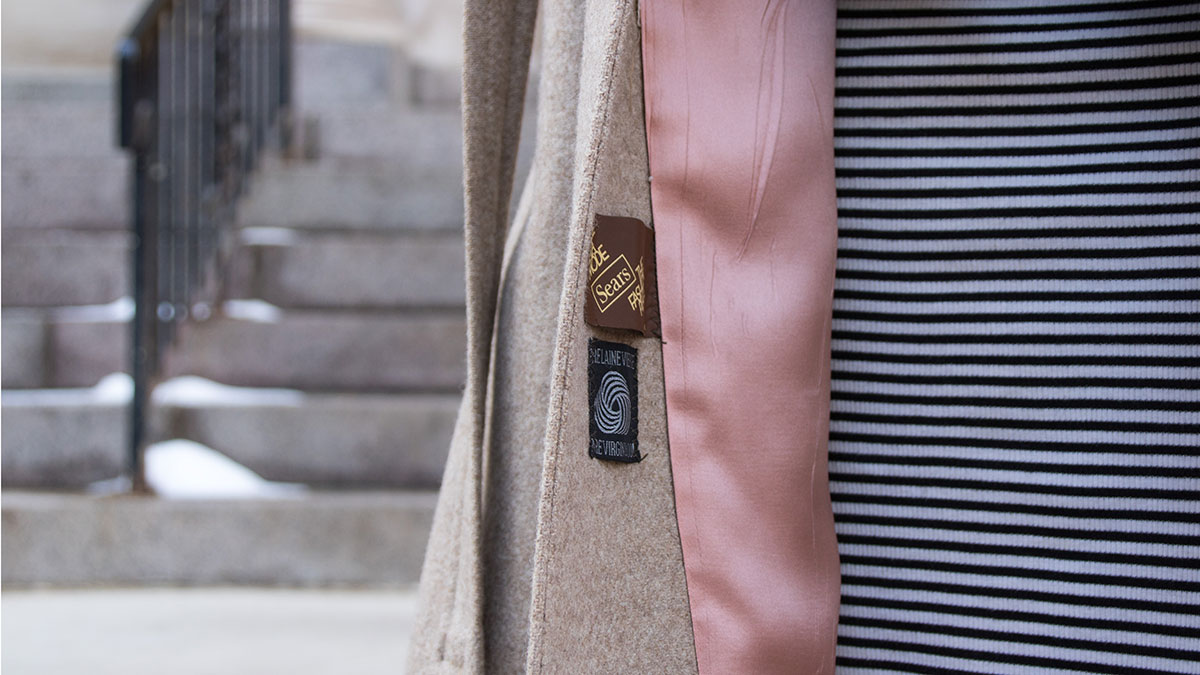 Describe your outfit.
I got the jacket from Value Village. I was really happy with the purchase — it was like 35 dollars. The dress and the sweater are from Winners, the socks are from American Apparel, and the shoes are Gravity Pope. My earings are from Atomic Zombie.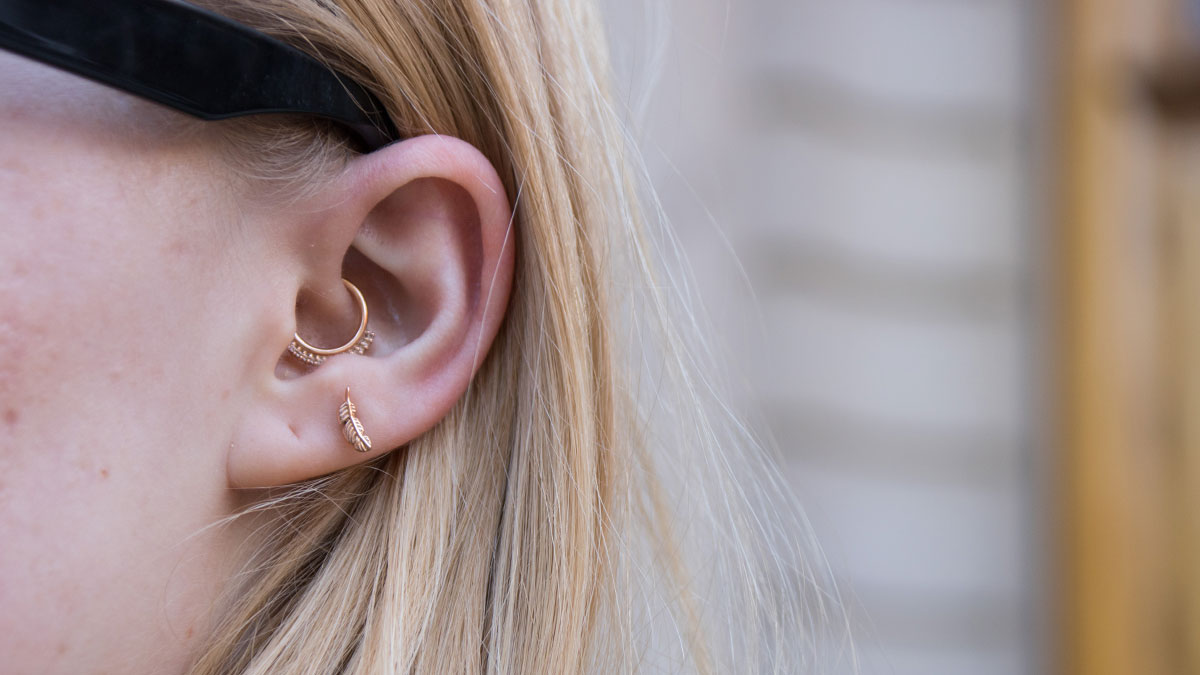 How would you describe your style?
Just something comfortable. Today is one of the few days that I'm wearing a bra [laughs].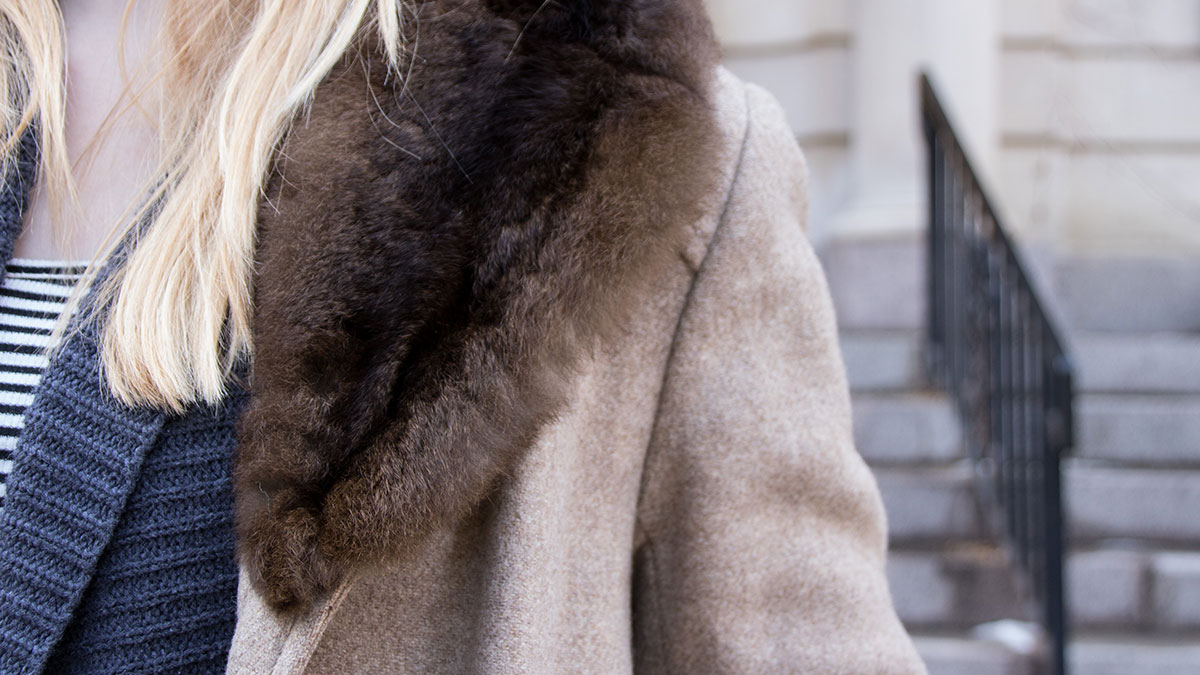 Do you think anything is lacking in Edmonton's shopping scene?
Something like a JC Penny would be nice, and maybe clothes for taller people, because I'm 5'11" and I find it hard to find things that are long enough.