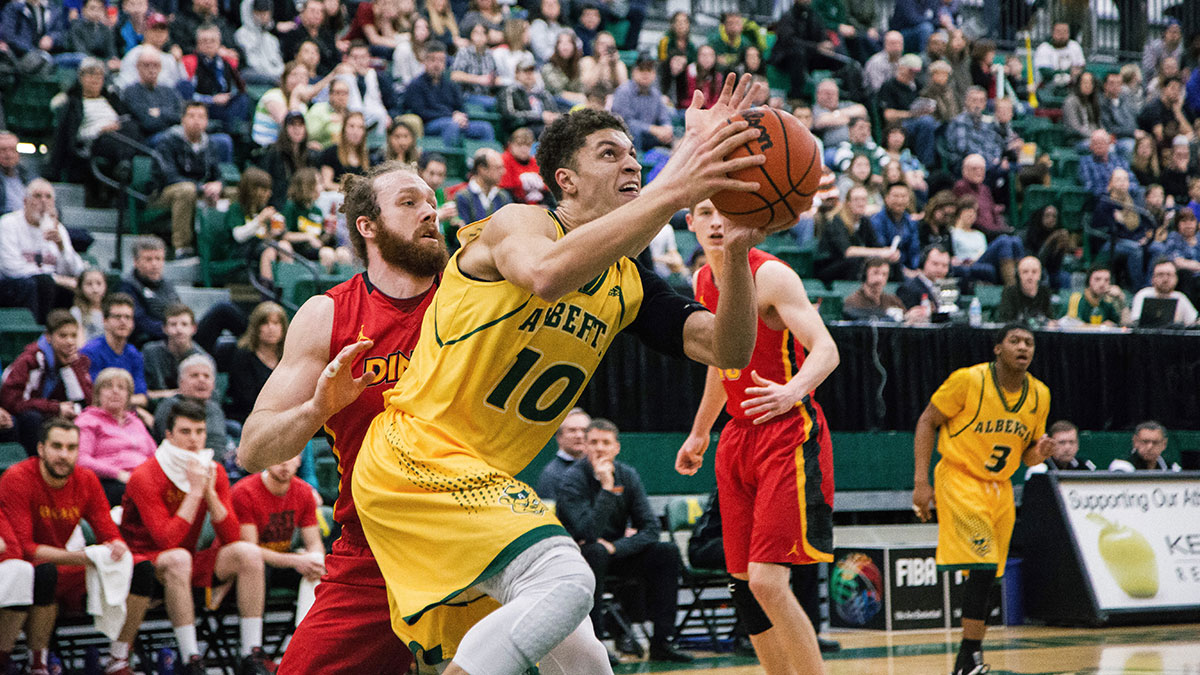 Brody Clarke may be one of the most talented basketball players in Canada, but he spent far more time lamenting on his March Madness bracket than discussing his accomplishments.
"My brackets are absolutely destroyed," Clarke said, laughing. "I didn't keep up with it a lot during the year, but … all the number one seeds are legit number one seeds, and so I'm going with UNC. They're so good."
In the past year, Clarke, one of the most sought-after recruits in Canada back in 2014, has enjoyed a tremendous season with the Golden Bears. The second-year engineering student was second on the team in both points per game and rebounds per game during the regular season. On March 9, he was named the Canada West Rookie of the Year and was also named a finalist for CIS Rookie of the Year.
"(Winning Rookie of the Year) definitely brought a smile to my face, but I wasn't all that surprised," Clarke said. "There was a lot of talk about it during the year, but I stayed focused on basketball instead of worrying about whether I would win any type of award."
Before settling on the U of A in 2014, Clarke had offers from several NCAA schools, but, according to him, they were small Ivy-League schools who were "competing in questionable conferences." When he decided to stay in Canada, the U of A was among his top choices, and after visiting the campus in his senior year of high school, the decision became a no-brainer.
"I could see myself going to school here. I felt like I would get the experience I needed and everything I wanted was here, all across the board," Clarke said. "Academically, athletically, socially … it was the right fit. I don't regret it for a second. It's been a fantastic experience."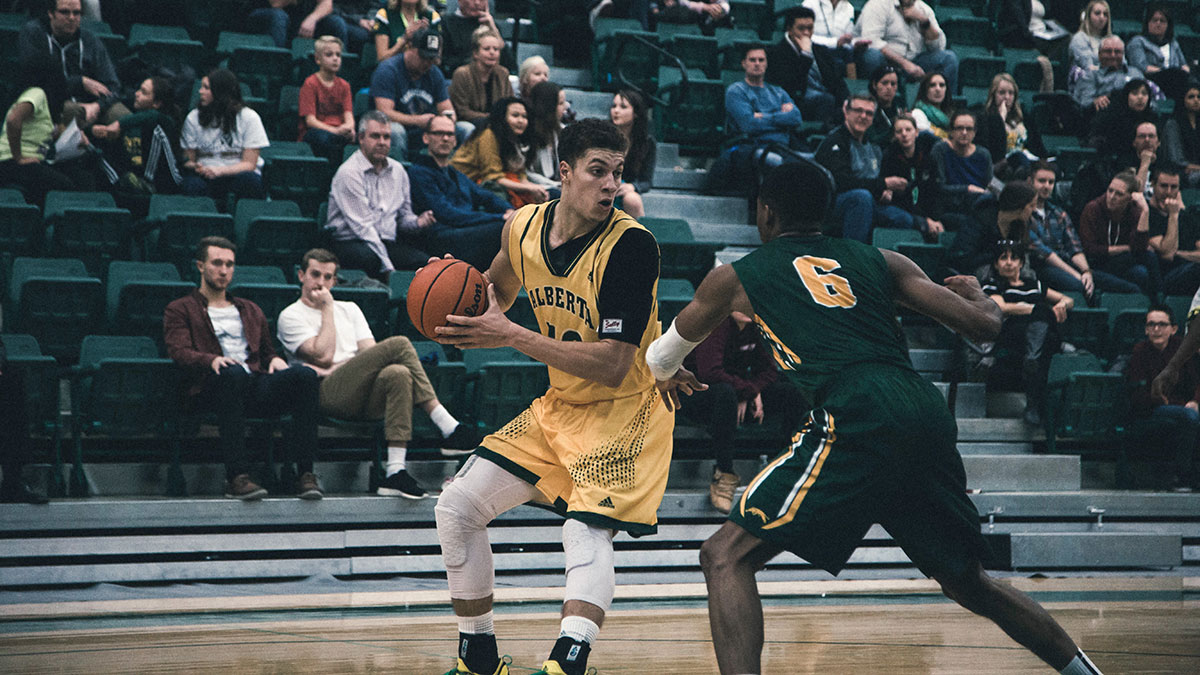 A Toronto native, Clarke spent his first year in Edmonton rehabbing an injury and settling into the Faculty of Engineering. Though he's in one of the most intense programs offered at the undergraduate level, he dismissed claims that his workload is too much for him.
"It's a lot of work, but it's just an exercise in time management," Clarke said. "Just start your stuff early. You manage. It's not awful."
This year, Clarke has been forced to reduce his course load in order to balance academics and his rigorous training schedule as one of the team's top players. It was crucial for the Golden Bears to improve and "rebuild" in the 2015-16 season, especially after key players like Joel Friesen and Kenny Otieno graduated last spring.
"We're a championship-caliber program, but our goal this year was to make playoffs, and we did that," Clarke said. "We're a really young team, and no one expected us to make the noise that we did."
For him, one of the highlights of the season was the quarterfinals play-in series against Grant MacEwan, when the Golden Bears defeated the Griffins by a single point on a buzzer-beater in the third and deciding game. But the game that followed, in which the Golden Bears lost to the University of Calgary Dinos by a margin of 10 points, devastated Clarke.
"Calgary came second in the country, so beating them wasn't an easy task," he said. "I was really upset when we lost, but I was more mad about the fact that our season was over. It's hard to lose games, but I'm so proud of what we did as a team this year."
Though he can't speak for the rest of his team, Clarke's personal goal for the rest of his university career is simple: Win the Canada West conference. Though this is easier said than done, Clarke doesn't doubt the skill and ability of himself or his teammates.
"Right now, we're really talented, but we're just young and inexperienced," he said. "I want to see what we can do, and what kind of noise we can make on the national stage."