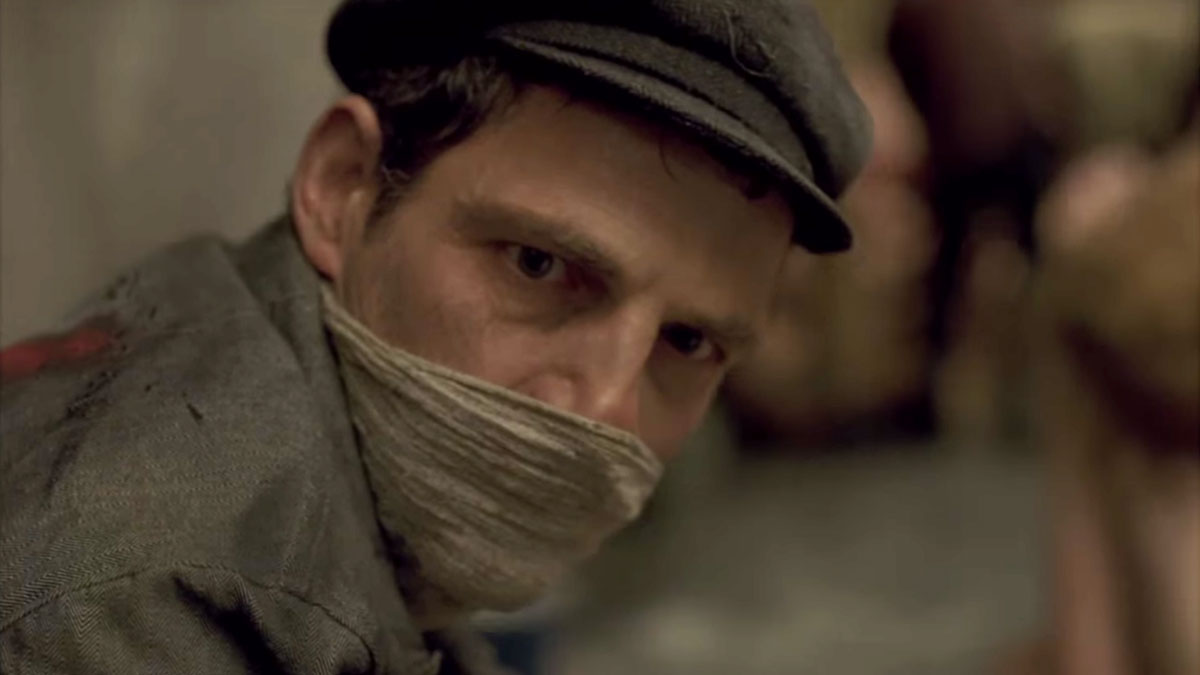 Son of Saul
Opens Feb. 5
Princess Theatre (10337 82 Ave)
Written by: László Nemes, Clara Royer
Directed by: László Nemes
Starring: Géza Röhrig, Levente Molnár, Urs Rechn
$8 with student ID
Saul Fia (Son of Saul in English) is the first feature length film by Hungarian director László Nemes. Son of Saul is nominated at this year's Oscars for best foreign language film and won the Golden Globe for the same category. The film is in German, Hungarian, and Yiddish, with English subtitles throughout. The film premiered and won the Grand Prix at the 68th Cannes film festival back in May 2015.
The plot follows Saul Ausländer (played by Géza Röhrig), a Hungarian Sonderkommando, who are Jewish prisoners during The Holocaust. These sonderkommandos are forced to aid in removal and destruction of the bodies of gas chamber victims by threat of death. In the midst of cleaning out a gas chambers, Saul connects with a deceased boy and claims him as his son. Saul is determined and takes great risks to give his son a proper Jewish burial.
Nemes shot the movie on 35 mm film rather than a standard digital film. The grainy and narrow view of the frame help set the solemn tone. The film is shot almost entirely within a few feet of Saul, resulting in a out of focus background and a narrow field of view. Continually, Nemes uses the sudden introduction of a character within the frame to carry the plot. This narrow and specific focus forces the audience into Saul's lack of focus. His distracted and defeated mind does not notice the details, or what surrounds him, only what is directly in his presence.
Röhrig spends much of the film without talking, in an atmosphere of trying not to stand out, he and the other prisoners only resort to whispers when necessary. Despite the non-vocal characteristics, Röhrig convincingly portrays Saul strongly, even though he not acted in a film since the 80s. In addition to the prolonged voiceless silences, the film features no musical score. Instead, Nemes chose to welcome the silence and contrast it with gunshots and German shouting.
As a whole Son of Saul is a powerful film about tragedy during the atrocities of The Holocaust. It chooses to force the audience sit and think in silence. It forces the audience to experience the disorienting nature of the chaos surrounding Saul. By doing these two things well, László Nemes' first film is continuing to be nominated for an win numerous awards around the globe.