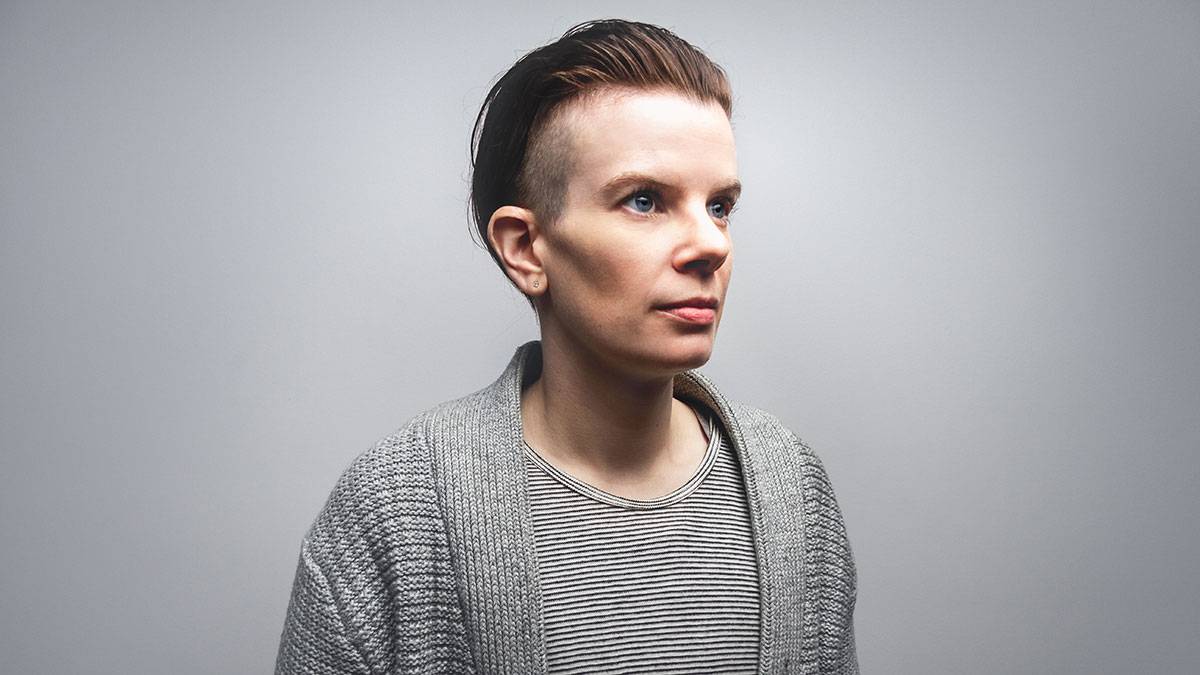 Sherry-Lee Heschel
7:00 p.m. Wednesday Feb 17
Mercury Room 10575 114 St
$18 at Blackbyrd or available online (yeglive.ca)
Rae Spoon, a transgender/agender musician from Calgary, Alberta is set to release Armour on Feb. 19, their follow up to Polaris Prize nominated documentary and accompanying album My Prairie Home. Spoon's poignant, raw musicality paired with their evocative, powerful vocals have spoken to Canadians across the nation, especially within the queer community.
Spoon's journey with gender identity and sexual orientation is a pinnacle theme in their music. For Spoon, Armour marked the beginning of an emotionally charged transition period.
"Writing Armour was definitely an exploration of 'where do you go from here?' after My Prairie Home," Spoon explains. "During the [film] premiere, I had ups and downs and it was really intense, my spouse and I toured around the world with the film which was interesting, but at the same time I watched my childhood trauma on screen many, many times. It was a lot of good and a lot of difficult."
Growing up in a Pentecostal household in which queer folk were not welcome, Spoon faced significant, traumatic adversity growing up. Although the inception of Armour was initially about feeling lost in an oppressive, cisgender and heteronormative society and dealing with past trauma, Spoon elaborates that the message portrayed in the album will ultimately be hopeful.
"I want people to feel something when they listen to my album," Spoon says. "The story arc of the album is me going through a hard transition in life and realizing I am going to be okay."
Spoon completed a lot of writing for Armour at home, including synths, vocals and guitars. Originally a country artist, Spoon discusses how the instrumentation is organic and a fluid mix of folk and electronic, something they will always be interested in performing.
"I think genre is dependent on your environment and interests at the time; I have made an interesting transition from country, to folk, to electronic and folk."
Apart from songwriting and performing, Spoon is the founder of Coax Records, a multi-genre independent record company, mainly for musicians they have previously worked with, or artists that needed a home for their music. Spoon produces for Canadian bands like Concealer and LAL, and hosts a mix of genres on the label.
"I saw an opportunity to make a home for my catalogue of music, and my friends were putting out records," Spoon says.
This past summer, Spoon was the artist-in-residence at Camp fYrefly in Calgary, which is a camp for LGBTQ* youth that promotes leadership, resiliency, advocacy and self-love. The camp which was established in 2004, is a huge positive change from when they were a young queer youth in a predominantly conservative Alberta.
"I think the future of Alberta will be great with community building, if these are the youth now," Spoon says. "I can see the future of Alberta being a lot more nurturing and better for queer people."
Mentors like Spoon lay the foundation for growth, love and acceptance for youth in the queer community. Spoon explains that being trans and going by gender neutral 'they/them' pronouns afforded more space to open for other trans and queer people in Alberta.
"My main message is to do what you want." Spoon explains, "I think there are a lot of things in life telling people to not be queer, or to pick a side of the gender binary"
"Life is not worth living unless you're doing what you want."