Features
Feature: SU Executive Report Card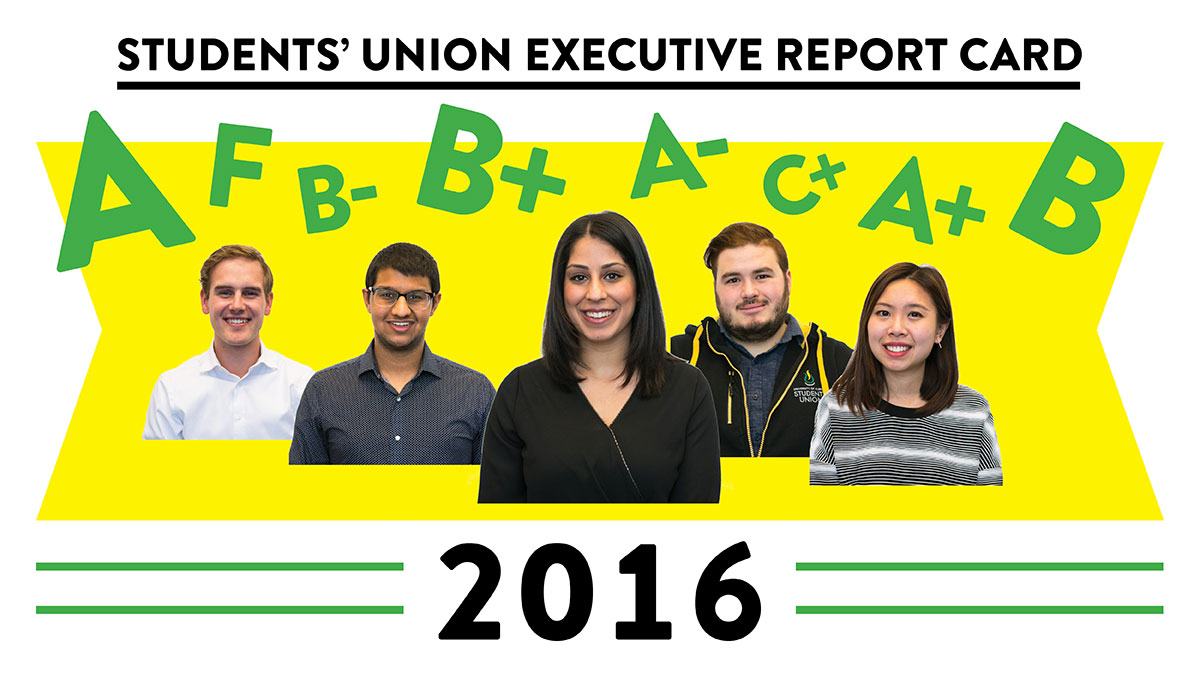 Last year, five executives were chosen to be representatives of the student body in a cutthroat election. We laughed, we cried, we were baffled by some mild election fraud. But campus got through the insane two weeks of campaigning to bring in five eager people, determined to bring the best to the students of the University of Alberta.
Like any election, the SU's is full of vague campaign promises, lofty buzzwords and determination to represent the student body. So now, past the halfway mark of their terms, The Gateway is checking in to see how the fresh faced politicians have been doing with their time in office.
Navneet Khinda – A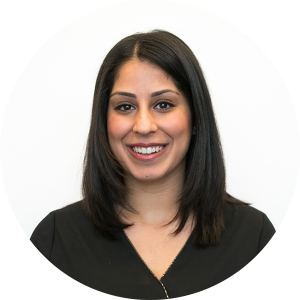 With a new Board Chair, a new president, a new provost, a new provincial government and a new federal government, Student Union President Navneet Khinda was required to attend many a function. As a result, the U of A's SU has a pretty good name.
With numerous conversations and media appearances, Khinda has performed excellent work promoting the SU externally to large institutions and influential people in order for them to take student issues and our SU seriously. It paid off when a proposal by the Canadian Alliance of Student Associations (a group to which our SU belongs) appeared as a federal Liberal Party platform point. The NDP being voted into government certainly helped Khinda's platform, but when advocating for the tuition cap became no longer necessary, she shifted her priorities to fighting for students in accordance with her Vice Presidents' platform points, as the President's position allows one to do. Khinda was central in the negotiations with administration that postponed the proposed $4900 meal plan intended for the residences in Lister and the Peter Lougheed Leadership College.
Khinda's accomplishments include a number of long-term and short-term initiatives. Also in Lister, she actively pursued the formation of a new student association after the former LHSA was disbanded, and while her unprecedented platform point of examining the Student Code of Behaviour to determine if the university should re-evalute the ways in which it handles sexual assault cases is being undertaken by the university anyway, Khinda continues to research the topic and promises some sort of project. Khinda also helped VP OpsFI Cody Bondarchuk introduce French SU Awards forms while discussions to provide Beartracks in French are ongoing. Not to be understated, Khinda learned from last year and directed her VPs to keep their message sustained and consistent.
Khinda maintains an impressive social media presence, which is an invaluable tool in modern politics. She posts not only relevant, engaging readings on her Facebook and Twitter accounts but also student governance documents. Her posts regularly inspire debate and sometimes serves as an extended council session. Friend her now and expect big things.
Dylan Hanwell – B+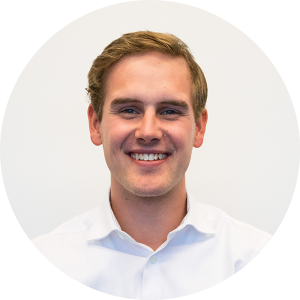 The Vice President (External) is in charge of lobbying student interests to the government, so it makes sense that the first part of Dylan Hanwell's term focused on the 2015 elections.
A big part of Hanwell's campaign was making sure student interests were represented during the election and seeing the tuition cap reinstated. With the NDP coming into power, we saw a tuition freeze very quickly, meaning tuition won't go up for two years. While that is a short term win, Hanwell has been focused on lobbying the provincial government to put on a long-term cap, efforts which he hopes will be continued by next year's VPX.
While the new governments have been very aware of student issues, so it seemed that he may have had an easier time advocating than past VPX executives. But he's been able to really shift his focus to some issues important to students, like bringing conversations about student mental health outside of the campus bubble, which will hopefully see more funding for services being brought in next year. He's also been advocating the STEP program, and is helping to identify some ways that it can better benefit students.
After elections were wrapped up, Hanwell turned his focus to the least tangible part of his campaign, which was the buzzword-y "Student Experience." Hanwell has been working to try and obtain data on the nebulous topic, using the National Survey on Student Engagement (NSSE) survey that quantifies the student experience, and how the U of A can improve. Hanwell wanted more in-depth data, so he is working on a tailored survey for students. He hopes to have results by the end of the year, so that next year's executives can take the results to the provincial government.
He notes that he hasn't blown all of his campaign points out of the water, but he's been able to deliver on everything he promised he would do during his time in office.
Cody Bondarchuk – A-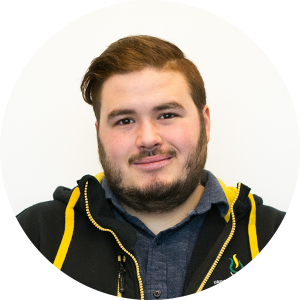 After a scandalous Vice-President (Operations and Finance) race, Cody Bondarchuk came into office and has found a way to advocate for broader societal issues within the operations portfolio.
Food on campus has been a focus for him, and he's managed to make some big changes in the quality and availability of affordable food. The SUBMart grocery store was implemented in early October; students could now run out of eggs or milk midweek and grab it on campus instead of trekking to the grocery store, a novelty for most. It's been a learning process for sure, certain staples make more money than others, but he's working constantly to figure out where there is spoilage and where there is profit in the products offered. He's also been working with RATT and Dewey's to bring some healthier options to the menus, as well as identifying what is vegan, vegetarian and sustainable.
Bondarchuk has also been very vocal about supporting LGBT+ advocacy, and has found a way to do that by restructuring some of SUB's building codes. He moved forward a new SU gender policy, which has translated into not having to disclose gender on university application forms as well as changing the signage on all-gender bathrooms to be more inclusive for those students. He is also planning on trying to work on changing language in the University Calendar to have more gender-neutral language for the 2016/17 year.
Looking forward, Bondarchuk is exploring raising the SU fee in increments by year to allow the SU to offer their 300 staff the expected $15 minimum wage increase that the NDP is planning on implementing by 2018. He has been working with managers in the SU to look at the pay scales used within the SU, and how they would be able to adapt to that change without driving up the SU membership fee exponentially in a short period of time.
Overall, Bondarchuk has made a lot of changes to operational functions of the SU that will hugely benefit students in the long run, even if they haven't been glaringly obvious to the uninformed.
Fahim Rahman — B+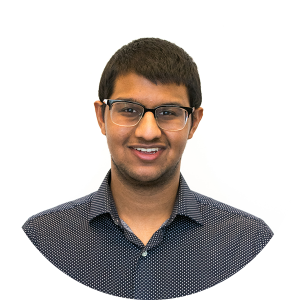 Fahim Rahman has been working on ambitious projects since he was elected VP Academic.
To ensure affordable, high quality education, Rahman has heavily advocated administration and faculties to introduce a teaching tenure stream. A teaching tenure stream is an emerging trend in academic labour: the Higher Education Quality Council of Ontario reports that rather than tenured faculty dividing their work into 40 per cent teaching, 40 per cent research and 20 per cent service to the university, teaching tenure stream faculty would dedicate most of their efforts to teaching and researching pedagogy. Rahman's advocacy has paid off: President David Turpin expressed interest in faculties eventually implementing teaching tenure streams, although it would be months before anything would come of it. Rahman is confident that instructors fully dedicated to their teaching work would improve the student experience.
Rahman has also advocated faculties for embracing open access culture by encouraging the use of Open Educational Resources, about which certain students and staff are enthusiastic. OERs are freely accessible online course materials that instructors can use to build courses while the low price is appealing to students. A recent example of an OER is the app that cost $9.99 that accompanied Phillip Currie's Dino 101 MOOC. Rahman hopes that faculties with large classes eventually implement more online material. Meanwhile, Be Booksmart has continued, receiving a certain amount of media coverage, and Rahman must also be commended for his tireless work on an impressive 65 committees.
Rahman successfully embodies and advocates for the sensibilities of modern-day students, but his envisioned classroom is sure to upset traditionalists. The implementation of a teaching tenure stream has the potential to disrupt the current model that many argue does not need changing. It might also prove problematic for those with teaching tenure whose research time is spent primarily investigating pedagogy rather than an evolving discipline — the teachers themselves could become as obsolete as some claim the traditional professorial model to be. The long-term adaptability of teaching tenure stream might not prove as useful to future students. Nonetheless, the consultative process for enacting such a change should involve individual scholars rather than faculties or administration.
Vivian Kwan — B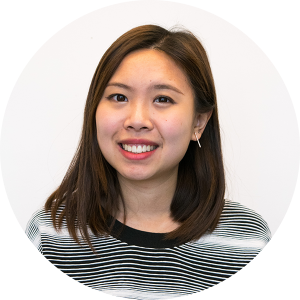 Any VP Student Life candidate who answers that they're looking to bring more alcohol-free events to campus, as Vice President (Student Life) Vivian Kwan did last February, is sure to draw skepticism.
Yet it's unfair to hold her to a rather obscure part of her platform. Kwan campaigned heavily on mental health and she followed through. Kwan avoided using mental health as a vague buzzword by enacting useful initiatives. One of her accomplishments was the creation of mental health packages which guide profs in appropriately dealing with students experiencing stress or hardship. The first level of engagement is what most profs do already by informing students of campus services on syllabi, but another recommendation encourages profs to receive training in how to deal with students in crisis situations, since troubled students often first come to their instructors. Kwan also plans to reach out to international students by disseminating their stories of mental illness through print and video.
Kwan stressed the importance of one-on-one communication, which shouldn't be exceptional for SU execs, except that she has a thorough understanding of the complexities of mental health at the U of A. She explained that since funding is limited, professionals, who can offer help for a wide range of disorders from depression to eating disorders, will concentrate their efforts on life-threatening disorders at the expense of providing care for more generalized ones. This is troublesome as less severe disorders can be left untreated and intensify into life-threatening disorders.
Residences are another component of the VP SL portfolio, and Kwan has adequately supported students. She implemented a new residence feedback form and distributed them throughout Infolinks, allowing students to communicate their concerns, which is especially important when students living in residence can be charged exorbitantly for a great number of things. Kwan has also made a push for student autonomy in light of the desire of Residence Services to approve or veto the budgets of the primarily student-run Residence Associations.
The explanation for her grade is that the VP SL is associated with large-scale community spirit projects such as Break the Record, for those who remember it. In this regard, Kwan seems to lack ambition and few efforts were made to organize something big this year or in the coming years after it was announced that Break the Record wasn't going to happen. Yet Kwan's tenure might signal a shift in how the VP SL should be evaluated.
Photos: Christina Varvis
Correction: a previous version of this article stated that Navneet Khinda is the chair of CAUS. This was updated on Feb. 3