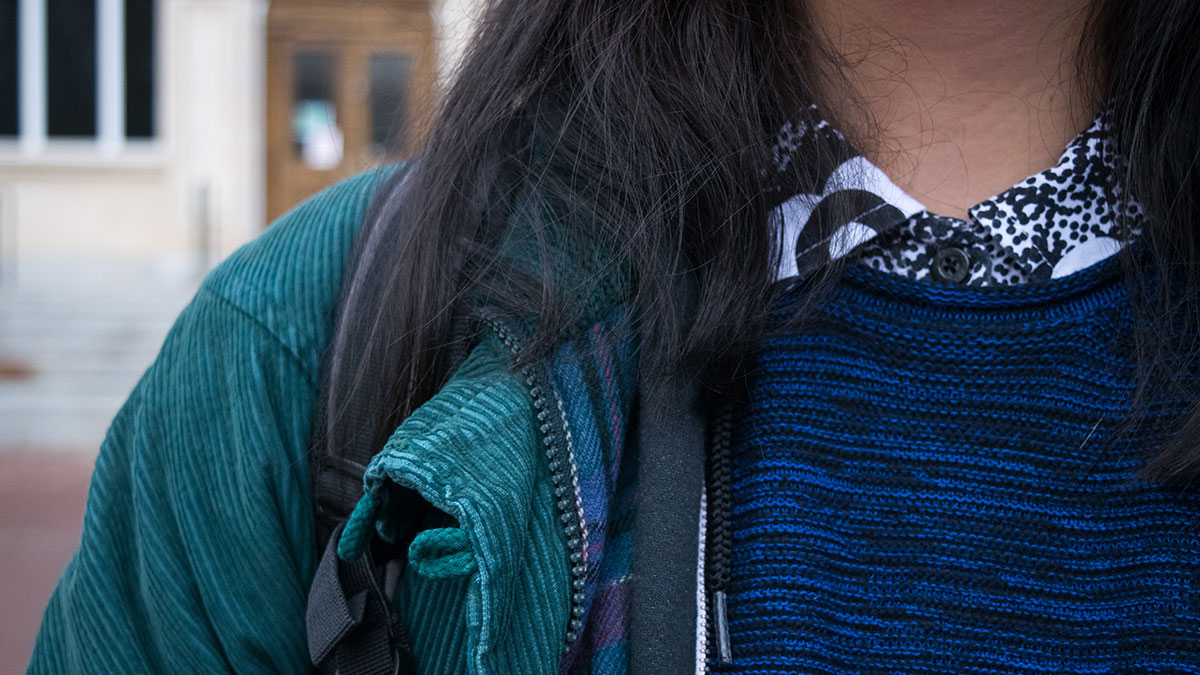 Name: Meagan Miller
Program: Spanish and Latin American Studies III
Describe your outfit.
The jacket is thrifted, the sweater is from American Apparel, the boots are from the Doctor Martens store and the dress is from Lazy Oaf. My earrings are actually a purchase I made way back in the day when I originally graduated. My friends and I went to Iceland for a sort of a grad vacation and I bought them there.
What was your thought process when you were putting together your outfit?
Mostly I'm just trying to adapt to the environment of the university, because I feel like Tory is so hot and then you go to Humanities and you're cold, so it's mostly about layering so you can take it on and off when you need to. It's all about adaptability.
What inspires your style day-to-day?
My friends, so I try to imitate them. That's about it.
Which three words would you use to describe your style?
 That's hard. I don't think I can; It changes so often!