News
U of A launches mountain MOOC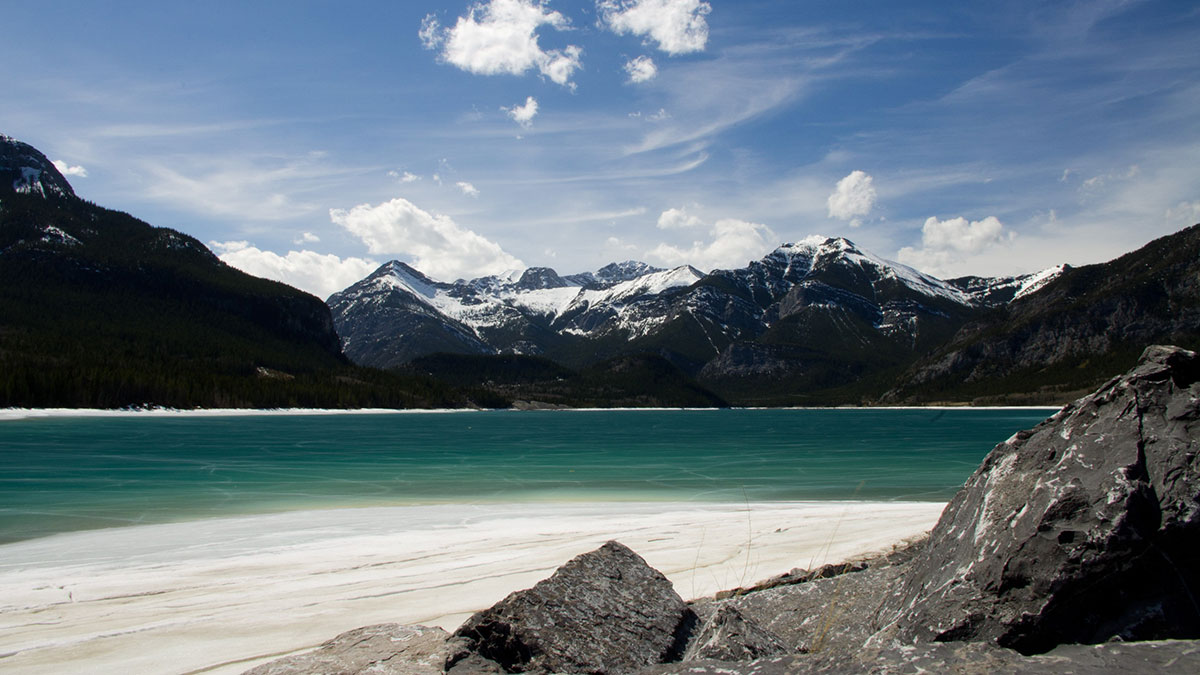 The University of Alberta's Canadian Mountain Studies Initiative will be introducing Canada's mountains to the world in a new Massive Online Open Course (MOOC) coming this fall.
Mountains 101 will be based on the Canadian Mountain Studies Initiative's introductory class, INTD 280. The MOOC's 10 lessons will teach anyone with access to internet about environmental, scientific, cultural and historical issues surrounding mountains. Mountains 101 will be free for everyone, but U of A students can choose to pay for evaluation and course credit. Students from outside institutions can also pay for course accreditation.
Four instructors who will be delivering Mountains 101 are also teaching the in-class INTD 280: alpine historian Zac Robinson, biology professor David Hik, glaciologist Martin Sharp and exercise physiologist Craig Steinback. The diversity in instructors will reflect the diversity in topics covered in the course, which is what's needed to teach a broad environmental topic such as mountains, Hik said.
"When people go to the mountains, they think, 'What kind of rock is that? What's that bird? Who's the first person who climbed that mountain?'" he said. "So we try to integrate that in the course."
The Canadian Mountain Studies Initiative is a mountain research and teaching collective comprised of 25 faculty members from Arts, Science, ALES and Physical Education and Recreation. These members are all interested in mountains and wanted to combine to teach and research in an interdisciplinary setting, which is more fun and more effective, Hik said.
Mountains 101 is currently in production, but it will reach casual and academic students in the Fall 2016. Production does take time and work, but the amount of people the MOOC will reach makes the effort worth it — using the internet as a platform is just one different way to teach, Hik added.
"(As a professor) you're always learning new things, new ways of telling the stories about the mountains," he said.
Parks Canada has partnered with Mountains 101 to contribute to course content and distribute promotional materials within parks. Lectures and video from Canadian parks will be used to show on-site lessons in real situations, such as controlling avalanches in Rogers Pass of British Columbia. Students will see footage of Banff, Glacier, Jasper, Kootenay and Yoho national parks, while park visitors will see promotional material of the course. The partnership will help get Canada on the map when it comes to the outdoors, project manager Jill Cameron said.
The Alpine Club of Canada has also partnered with Mountains 101 to help film on-site video and help gain access to filming locations.
Three mountain studies INTD courses can be taken from the U of A, including an introduction to mountain studies, an introduction to backcountry field skills and an abroad course in Austria.
The U of A currently offers three MOOCs including Dino 101, whose success has as fuelled the Canadian Mountain Studies Initiative in creating Mountains 101, Cameron said.
"When people think of dinosaurs they think of the U of A," she said. "So when people think of mountains, we want them to think of the U of A."