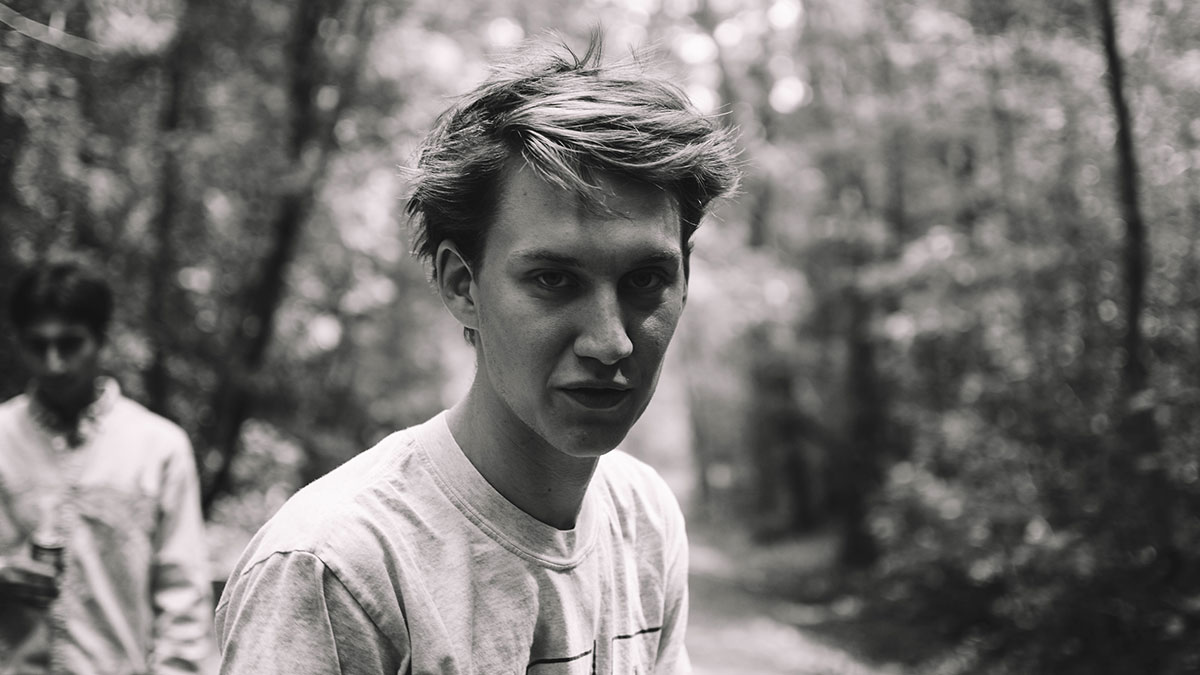 Welcome to Crestwood — a cozy, west Edmonton neighborhood situated in and around the 142 Street and 95 Avenue area. This well-established community offers picturesque views of our city's beautiful river valley, is home to the annual Christmas-decoration spectacle Candy Cane Lane and offers plenty of great amenities for residents and visitors alike, from schools, to cafés and bakeries, to a hockey arena, tennis courts and even a curling club. All in all, the Crestwood community is the perfect spot if you're looking to settle down, relax on a peaceful stroll, or grab a quick brunch and coffee.
But what if you're not interested in Sunday brunch? What if you're not looking to settle down? What if, instead, you are interested in high energy tunes, raucous hall parties, cheap beer and hip-hop music? Well, if you were to ask local rapper Stevie Raikou where you might find these things, he'd happily point you right back in the direction of Crestwood.
"There is something inherently goofy about being a rap group from Crestwood", the twenty year old Raikou says,"you know, I'm serious about it but I don't want to take myself too seriously."
Stevie Raikou, or Stephen Bailey-Heelan according to his birth certificate, is an emerging Edmonton rap artist who is proudly based out of the aforementioned Crestwood area. Since adopting the name of the legendary, electric Pokémon Raikou as his hip-hop pseudonym, this young wordsmith along with a collective of other like-minded Crestwood artists, have been creating and releasing feel-good hip-hop tracks out of their quaint, west Edmonton 'hood for a little over two years.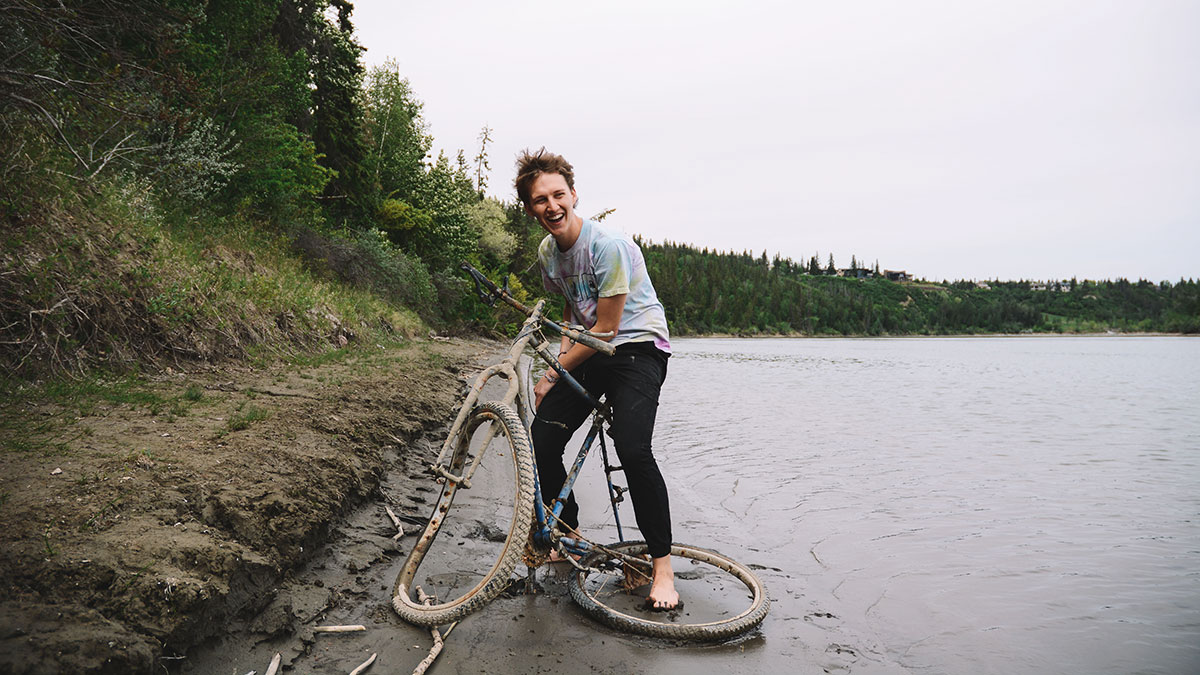 At its inception, the alter-ego simply provided the music/Pokémon enthusiast with a way to kick back with friends and mess with the idea of making rap songs but speaking with him now, it's clear this hip-hop hobby is no longer just for laughs.
"It started as joke raps, me and my friends just fucking around. I had all these records I had done that I was too embarrassed to show anyone but deep down I wanted to do it seriously," Raikou says.
With a strong passion for music driving Raikou, he has managed to turn a garage-band act into one that's gone on to release a fully realized LP, this year's Da Golden Retriever Chroniclez, perform at numerous live events and even coordinate a multi-act, block-party style concert at the Crestwood Community League.
"Me and my friends are genuinely passionate about hip-hop and music," he says, commenting on his drive to take things to the next level, "and we're just doing it in our own way."
Raikou describes the fine line he has tried to walk when entering into a scene that comes with its share of genre-specific stereotypes and expectations.
"We're not trying to be anything we're not, for me it's just about being honest, shooting our videos where we actually hang out, doing shows where we hang out, you know, actually having it be what it is."
Raikou's sociology studies at the University of Alberta perhaps contribute to his honest view on where he sees his place in hip-hop culture.
"Appropriation has been in the news so much this year and for good reason. [Hip-hop] has a culture where if you're not from a certain demographic you have to tread lightly and make sure you respect it." He continues, "even though my music is rap music, I don't try to have eight gold chains in the video or see how many of my black friends I can call to come to the next video shoot."
This 'come as you are' attitude seems to contribute to a positive environment, encouraging creativity and creating a strong sense of community.
"I just think its cooler doing things with a community vibe, as a collective. On one level, there's me and maybe four or five guys who form a concise group and are serious about the project and then there there's a whole other group who comes out to shows, are extras in the music videos, and help when they need to help."
Of those four or five core collaborators, none are more important to Raikou the act or Stephen the person, than Dapper Dan (a.k.a Mike Mickelson).
"[Dan] is my partner in crime," he says of his long-time friend. "He produces a lot of my beats and is the first guy I call for advice. He's super talented, plays guitar and drums and it helps a lot to have a multi-instrument guy for recording and shows."
From his dedication and will to host neighbourhood focused events, to his inclusion of old friends in his music, Raikou's community-centric attitude fits perfectly into the idea of him being a rapper that doesn't want to keep his experiences to himself but rather share them with anyone and everyone who is open to them.
"For me, Stevie Raikou is bigger than just hip-hop, with our block party, we wanted to make it an Edmonton music thing, so that's what we did, like let's get together five really good local acts, not all of them hip-hop, and put them on a stage together. I think there has to be more of that, people going outside of their boundaries and reaching out to other artists rather than just playing the same show, with the same crowd and same acts within their same little niche."
For Stevie Raikou and his crew of Crestwood collaborators, the music may be important but it's abundantly clear that it's all about the community too.
You can download Stevie's album, Da Golden Retriever Chroniclez, free at www.theneighborhood.ca and can catch him and his band live at "The People Present: A Parkview Party" on January 16 at the Parkview Community League.