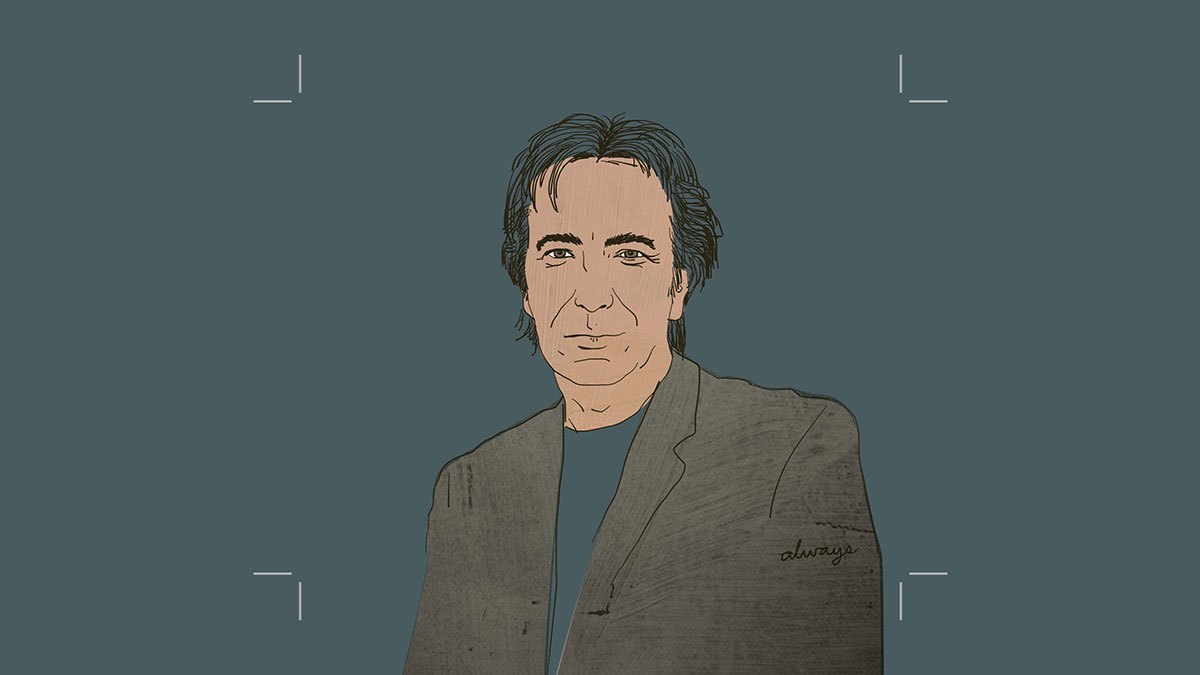 I would be lying if I said I haven't wanted to use a transfiguration spell on Professor Snape to turn him to a slug. On Jan. 14, 2016 — Alan Rickman, who will always be Professor Snape to me, passed away at the age of 69. The Harry Potter series is, and will always continue to be my light at the end of a tunnel, and the loss of my favourite anatagonist will hurt for a long time.
Alan Rickman, a talented man who not only played Professor Severus Snape in the Harry Potter series, but excelled in his roles as Hans Gruber in Die Hard, Jamie in Truly, Madly, Deeply, Harry in Love Actually, among others. Not only was he involved in the world of Hollywood, his interests ran into the world of stage performances including the lead role of Mark Antony, in Mark and Cleopatra in 1998.
His talents not only lied with acting, but with directing — in 2005 Rickman directed an award-winning play, My Name is Rachel Corrie. Being someone who was consistently politically active throughout his life, and actively involved in charities like Saving Faces, and the International Performers' Aid Trust, his self-directed play was assembled from several emails by Rachel Corrie, a student who was killed by a bulldozer whilst protesting against the actions of the Israel Defense Forces in the Gaza Strip.
In the Harry Potter world, Snape was known mostly as a hoarse character, a character who so many despised. Alan Rickman's kind heart was hidden beside the facade of Snape. Though the role of Snape changed the lives of many — from Danielle Radcliffe to Kate Winslet, no single person had anything but kind words for Alan Rickman.
Daniel Radcliffe had this to say on Alan's passing: "People create perceptions of actors based on the parts they played so it might surprise some people to learn that contrary to some of the sterner (or downright scary) characters he played, Alan was extremely kind, generous, self-deprecating and funny… I will carry the lessons he taught me for the rest of my life and career. Film sets and theatre stages are all far poorer for the loss of this great actor and man."
As for the rest of us, Alan Rickman was and will continue to resonate in the heart of Harry Potter fan across the globe.