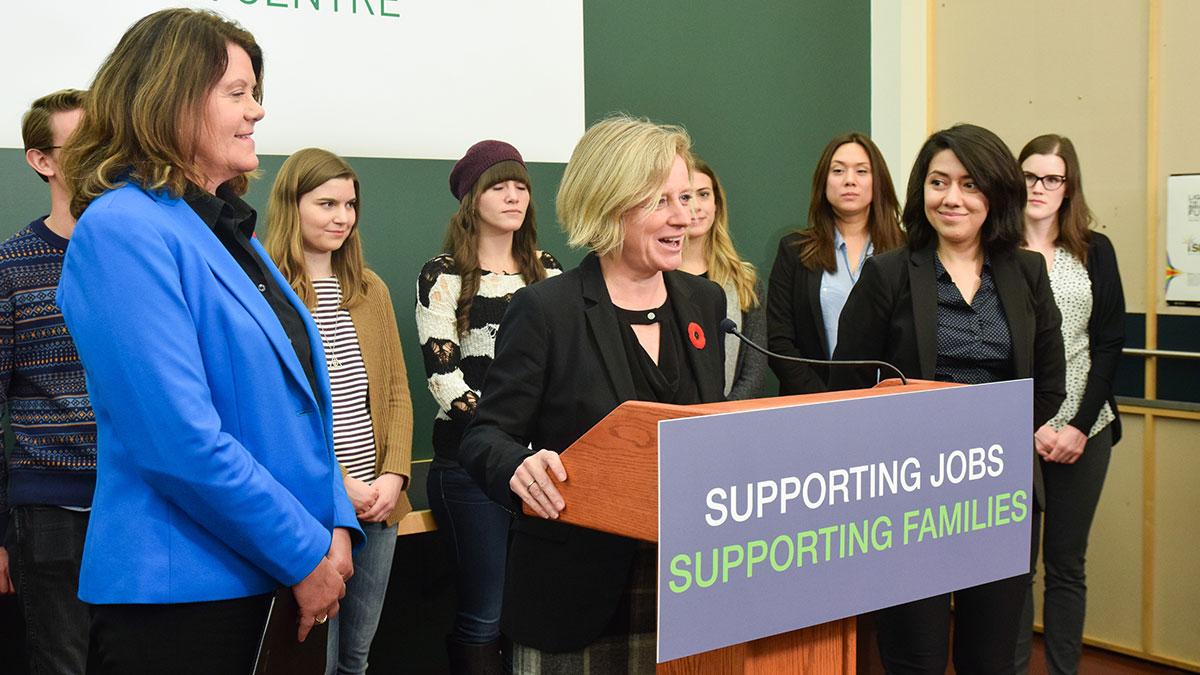 Alberta students may have a step up in summer employment, as the Alberta NDP government will spend $10 million annually to restore a previously cut summer job program.
One beneficiary of the program while they were in school was Rachel Notley.
"Work experience is absolutely crucial," Alberta Premier Rachel Notley said at the announcement on Nov. 3. "Many students in Alberta today face barriers when trying to find work. They often get trapped in that Catch-22 situation where they can't get a job without experience and they can't get experience without a job."
The Summer Temporary Employment Program (STEP), which was axed by the PCs in March 2013, will help fund 3,000 jobs, starting in 2016–17. The program will apply to municipalities, non-profit organizations, school boards and post-secondary institutions. Small businesses, which could not access STEP funding in the past, will now be able to.
Alberta Minister of Advanced Education Lori Sigurdson said the return of the STEP program was necessary, as students are the "future leaders who will ensure this province's future prosperity."
"Education, whether its primary or post-secondary, is what enables Albertans to challenge themselves, learn and grow," she said.
STEP was initially established in 1972 by then-Premier Peter Lougheed, to assist post-secondary students find summer jobs. Before STEP was cut by the Redford government in 2013, it was allocated $7 million.
Since it was slashed, the return of the STEP program has been a main lobbying point of the Council of Alberta University Students, which represents the University of Alberta, University of Calgary, Mount Royal University and the University of Lethbridge and Macewan University. Prior to Tuesday's announcement, Alberta was the only province in Canada without a student summer employment program.
Notley promised the return of the STEP program when she ran for Premier of Alberta earlier this year. Students' Union Vice-President (External) Dylan Hanwell applauded Notley for keeping that promise.
"It's really great to hear," Hanwell said. "This is something we've been lobbying for since STEP was cut. It's really great to hear that not only is the government bringing the program back, but its more money than was originally in it."
SU President Navneet Khinda, who lobbied for the return of STEP last year as VP (External) and CAUS chair, agreed with Hanwell, and said she was excited about the announcement.
"Considering the economy right now, it's a really good thing for students to be able to get jobs through this program," Khinda said.