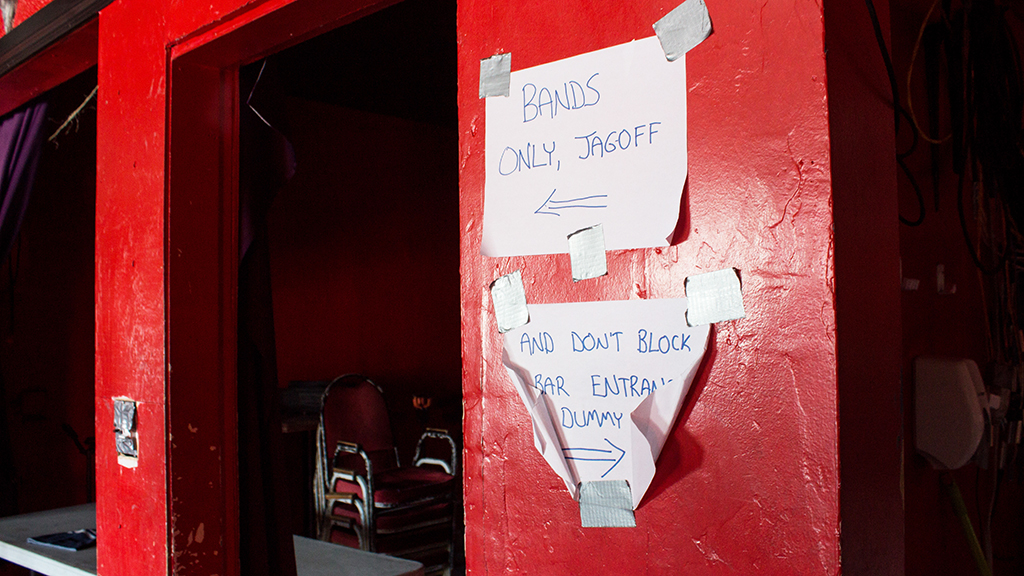 In a Facebook post today, Craig Martell, owner of local music venue Wunderbar announced that they would be closing their doors for good as of this Saturday after more than five years of operation.
"After many scares and false endings, Wunderbar is officially done as of Saturday October 31," Martell writes.
This comes as a blow to the local music industry, which is suffering after also losing The Pawn Shop and The Artery as venues earlier this year.
"Thank you for all you've done for us as a music/art community. We have the utmost respect for all of you," writes The Artery's Facebook page.
The news that the bar is going out of business comes after many close calls, the most recent scare being this past summer, when they fell behind on rent and the landlord threatened eviction. Martell organized a crowdfunding initiative on gofundme.com, which ended up being more successful than he had imagined. The funds kept the bar open for a few more months, but now is the end.
"We've already mourned before and everyone got to play their fake last shows there, so we can now let this slip by with a whimper. There is no fixing or saving it this time," Martell writes.
For their last week in operation, Martell has extended the daily hours from 4 p.m. to 2 a.m. so lovers of the venue can say their final goodbyes. The final Wunderbar show will be this Saturday, Oct. 31, with shows from punk bands Languid, The Strap, Bonglord and Narkotta. Martell promises that any shows booked after the closing date will be moved or rebooked elsewhere.
Martell has operated the bar for five and a half years, after relocating to Edmonton from Halifax. While no longer operating Wunderbar, he will still be an intrinsic part of Edmonton's music scene as a booker for Brixx Bar and Grill.
"Thanks to every band and every staff member," he writes. "Thanks to anyone who has helped us out of any of number of jams. So much love."
Correction: A previous version of this article stated that Craig Martell "operated the bar for the length its existence." The article was updated as of Oct. 30.