News
Students' Union
One SU executive candidate disqualified, another fined before elections results announcement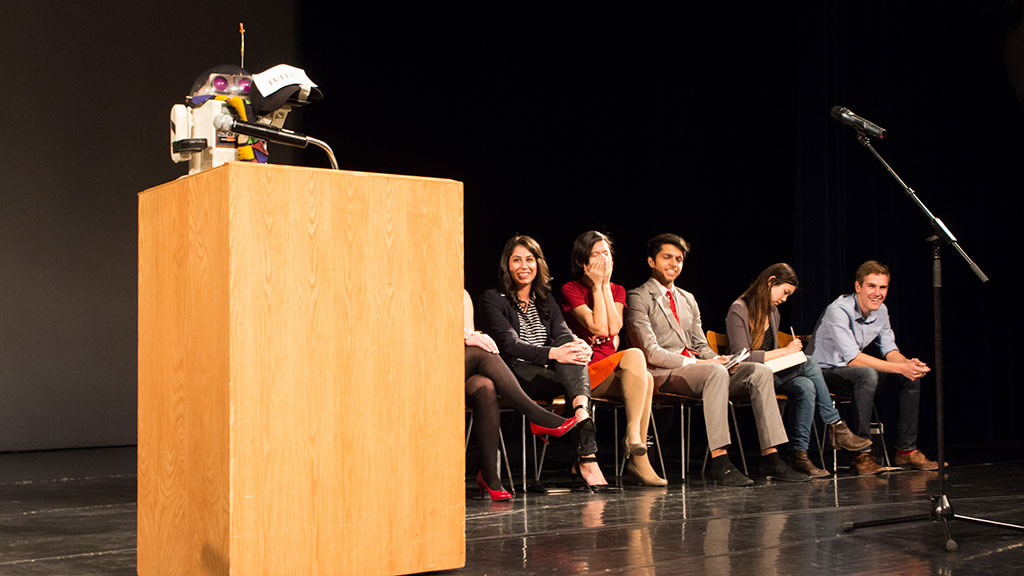 A Vice-President (Operations and Finance) candidate has been eliminated from the Students' Union executive race, while another candidate faces a hefty fine, the Chief Returning Officer announced Friday afternoon.
VP (Operations and Finance) candidate Samer Sleiman was disqualified after a student approached the CRO on March 5 alleging Sleiman collected her CCID and used it to vote in his favour. The student, who remains anonymous in the Executive and Board of Governors General Election Ruling document, said she gave this information to Sleiman under the belief he was simply showing her how to properly place her vote.
When she tried to place her vote later on, she was blocked from the system and realized a vote had been cast from her CCID.
Further investigation revealed 32 votes were cast using an IP address belonging to a Telus phone. Later on March 5, 42 votes were found to be identical to the vote cast on behalf of the student complainant.
All candidates are required to understand and abide by all rules and bylaws of the elections process. Sleiman was disqualified at 4 p.m. today on the grounds of Section 49 of Bylaw 2200: "A candidate shall be disqualified where he/she/it is guilty of contravention that c. involves tampering with ballots, voting procedures, or counting procedures."
Sleiman has until Sunday, March 8 to appeal the decision.
Vice-President (Academic) candidate Shakiba Azimi was fined $245 Friday for unauthorized room use. The CRO's ruling states Azimi used The Vault, a room in HUB mall reserved for HUB residents, to prepare campaign materials. A volunteer of Azimi's campaign has access to this space, but this was not reported to the CRO, and this space is not available to all candidates. The ruling claims the space was left with paint marks, which Azimi's campaign then cleaned up. However, the CRO ruled Azimi's campaign meant to leave the space uncleaned, as the violation was discovered four days after the painting had occurred.
Azimi has been fined $20 for each of the nine hours spent in the unauthorized rom, $25 for failure to report all access to rooms on campus, and $10 for each day the space was left uncleaned.
Azimi's campaign expenses prior to the ruling are listed as $409.95 out of an allowed $550. The fine would bring her above the allowed $550 limit for campaign costs, therefore eliminating her from the race, pending an appeal hearing at 5 p.m. Friday.
Results of all races except for VP (Academic) and VP (Operations and Finance) are expected to be announced at 6:45 this evening in RATT.
Correction: This story originally stated that the limit for campaign costs is $500. The limit for campaign costs is $550.