International
Opinion
Free the Children's voluntourism prioritizes emotional experience over efficient aid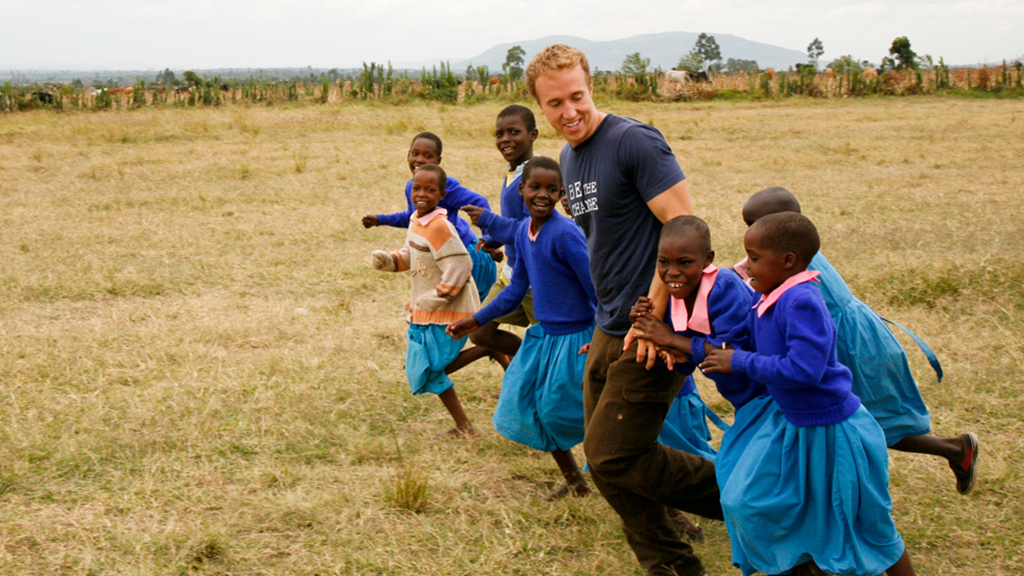 Free the Children is selling colonial myths, and we're buying them.
This summer, many will travel to developing countries for charitable work with organizations like Free the Children.
Craig Kielburger, founder of Free the Children, became famous in the '90s as a child activist fighting to eradicate child labour in the developing world. Free the Children has developed into a multi-million dollar charity along with its subsidiary for-profit company Me to We, which offers humanitarian trips to countries such as Kenya, Ecuador and India. Me to We's ostentatious promotional campaigns are popular with Canadian schools.
Me to We's selling point is volunteer work, such as building schools in rural villages of developing countries. These types of organizations have been accused of shoddy work from inexperienced workers. Blogger Philippa Biddle, wrote about her experience in high school building a library in Tanazania, saying the work she did during the day was so bad that locals fixed the poor construction at night. Murtaza Haider, a professor at Ryerson University, wrote in an article for Dawn.com that Kielburger's crusade to end child labour, with little understanding of the Pakistani carpet industry, prevented it from achieving an economic boom and actually forced children into poverty, due to the money lost in cancelled export contracts after this campaign.
I'm not accusing Free the Children of any of this — in fact, they seem to be highly aware of criticism against humanitarian aid. They insist they don't provide charity, but sustainability.
Nonetheless, Me to We offers "voluntourism." Itineraries on the website advertise exposure to a variety of cultural practices specific to each country, as well as volunteer work. The trip to Kenya, for instance, costs $6,245, lasts 20 days and when students aren't on cultural excursions, they build schools for 11 days from 2:30 pm to 5:30 pm. Which means 33 hours of work per person.
This school building operation seems inefficient. Inexperienced Western workers perform menial labour while being directed by local workers. But how much would be accomplished in a shorter time if all that labour was local? Zealous humanitarians build a lot (Free the Children has built 20 school buildings in rural Kenya), but of course, Westerners are paying to feel as if they're helping — they're not there to necessarily do good work. And even if Western work is efficient, one Cameroon native Madelle Kangha said in a Forbes article "building schools doesn't necessarily result in higher literacy, post-graduation employment rates or even increased education."
It's clear Me to We promotes emotional experience over education. Every trip features some time dedicated to discussing local issues, but it's difficult to believe in its effectiveness when students making videos about their trip to Ghana can't even pronounce "Ghanaians" or "Accra" properly. Also, Me to We advertises images of playing with kids, not talking with elders.
Since Me to We appeals mainly to high school students, they advertise the simplest message possible: the developing world needs our help, and we are helping by virtue of going on a Me to We trip. Kielburger is appealing to the same old colonial myths of help that seem self-evident in our culture. The 2011 MTV Canada special Degrassi in Kenya is a perfect example of the strength of the Western impulse to help: Canadian actors were disappointed that they didn't get to finish building a school they had started, and seemed betrayed and resentful that local labourers took over their work. In other words, they were more concerned about themselves than the village.
Kielburger has an MBA — he knows what he's selling. Kielburger knows that a vapid cutesy blond spokesperson saying "I'm a Maasai warrior," before shooting an arrow will sell in Canada.
I'm not saying that you shouldn't travel — I'm saying become educated about the seemingly self-evident messages in our culture that aren't cross-culturally applicable. It's ironic that the people who don't know these things are the ones building schools.