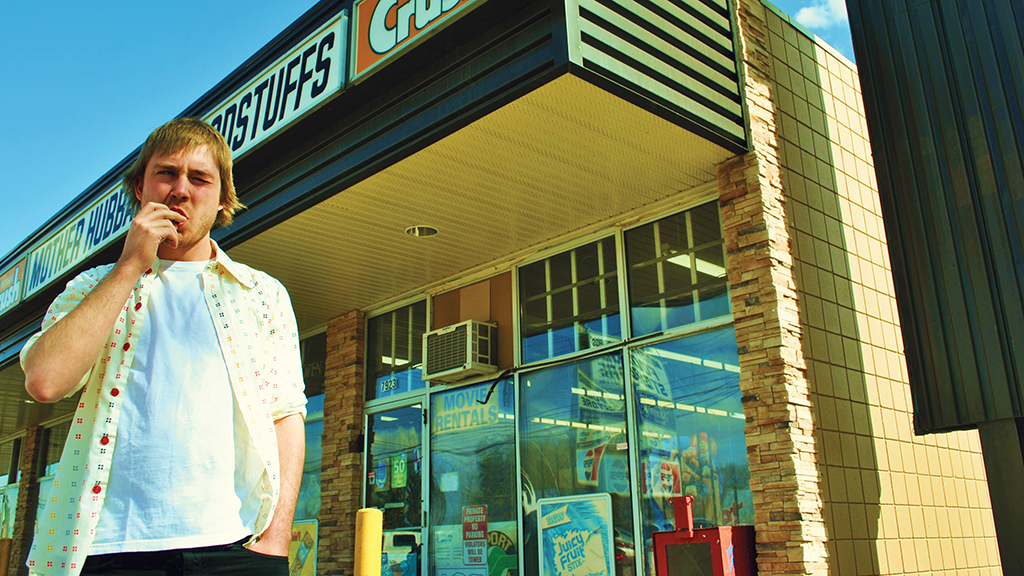 Jey Witten Cassette Release
w/ Liam Trimble, OJ Pimpson
Wunderbar (8120 101 Street)
Saturday, Jan. 17 at 9 p.m.
$10
It's not very often that you find Canadians living the "American Dream," but that's exactly what local musician and fellow U of A student Jeremy Witten is doing. While studying in his first year of an after-degree in music, Witten was selected for the Killam Fellowship after a long application process that began last May.
Each year, the U of A selects one student to spend a semester or two as an exchange student at an American university. Witten is going to be studying music at the State University of New York in Plattsburgh, New York, where he also plans to volunteer for the campus radio station.
Although it's not a very well-known program, the Killam Fellowship is surprisingly accessible for the majority of student musicians on campus. Among the requirements are Canadian citizenship, full-time class enrollment, English proficiency and a good academic standing.
https://www.youtube.com/watch?v=JjfYxeGmr2A
The application process, however, takes a considerable amount of time and effort that can dissuade those who don't have their heart set on America. Applicants must choose three American schools, find 10 courses from each and submit references letters and a budget.
Thanks to the opportunity, Witten looks forward to his southern migration.
"With this semester abroad, of course I'm looking forward to taking new courses and making new friends, but I'm also looking forward to going to shows, meeting other musicians, and on weekends I plan to record a new album with my friend in Montreal."
Despite all of his time devoted to applying for fellowships and maintaining his GPA, Jeremy Witten has continued to dazzle the greater community in Edmonton with his voice and guitar in his folk-rock project Jey Witten.
On Saturday night, Witten is hosting a "Goodbye Edmonton" cassette release at Wunderbar.
"Everyone gets a free cassette," Witten says excitedly.
The show is going to feature some local musicians including opening sets from Liam Trimble of Diamond Mind, and OJ Pimpson. The cassette being released was recorded live off the floor at Wunderbar in June by local recording engineers Renny Wilson and Garrett Johnson.
"I wanted to do something that would capture both the music I was playing at that time as well as the crowd and atmosphere at Wunderbar," says Witten.
Along with the sentimentality towards Edmonton's favourite venue, the tape features more personal nostalgia for Witten. The cassette cover is a 60-year-old photograph of his grandfather standing where Wunderbar is now.
"He lived across the street when he first came to Canada in 1955," Witten says. "I have all kinds of photos of him walking around Whyte Ave in the '50s. Every time we drove past Wunderbar he would point across the street to Maki Maki and say 'that's where my house used to be.'"
"I'm a singer-songwriter, but I like to make it groove, as they say," boasts Witten.
As for his future life in America, Witten knows exactly what he's looking for.
"I want to see what it's all about. I'm buying a car while I'm down there and I'm looking forward to doing a bunch of trips to NYC, Boston, Washington D.C. and other cities," he says.
The time down south promises to be beneficial for the budding musician.
"I try to look for opportunities that will complement my school life as well as my life as a musician."