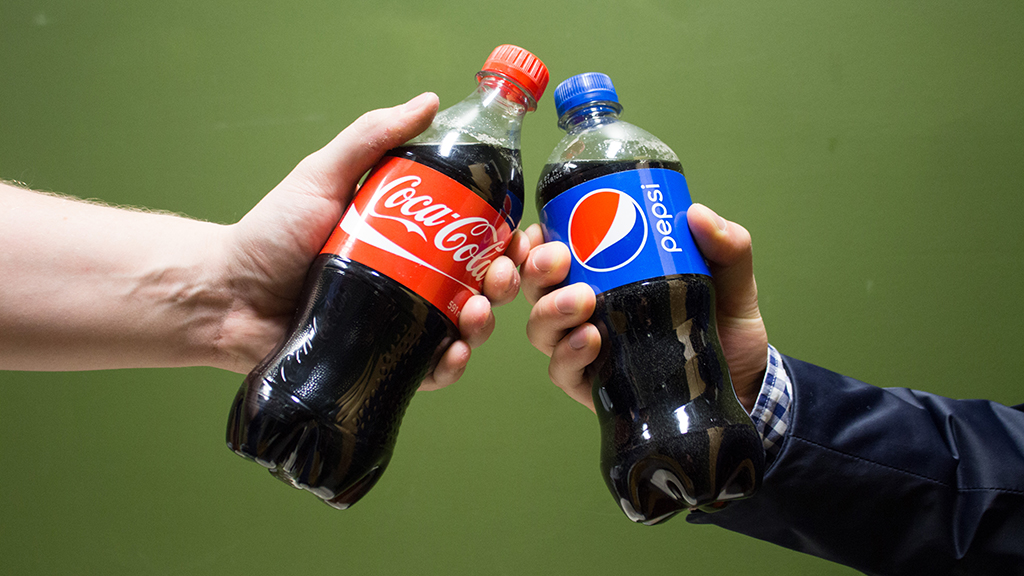 Students' Union Vice-President (Operations and Finance) Cory Hodgson prefers the "smoother" taste of Pepsi-Cola to Coca-Cola. But that won't influence the SU's or University of Alberta's decision when Coke's single source-beverage contract is up in July.
As the decade-long agreement comes to an end, the Students' Union will be gauging campus with a plebiscite question regarding the stipulations of the next single-source beverage deal.
Students' Council approved the plebiscite question regarding the university-wide single source cold beverage agreement on Jan. 27, which will appear on SU election ballots on March 5 and 6 this year.
The question will ask students if they support the SU entering a university-wide single serve cold beverage agreement and if they support the proposed conditions.
The proposed conditions include a 10-year term of the next agreement, a minimum of $3 million provided for bursaries and scholarships, a minimum of $500,000 to fund student priorities, competitive pricing with off-campus markets, that the supplier commits to on-going campus sustainability practices and that the supplier is ultimately selected by a joint committee comprised of university officials and the SU.
Hodgson would sit on that committee, along with SU General Manager Marc Dumouchel and university officials.
The plebiscite is intended to let the university and potential vendors know what student priorities are when it comes to the single-source beverage contract. Hodgson said this is important because students, the SU and the university might have different preferences when it comes to choosing a vendor and coming to an agreement with them.
"We want to solicit student opinion on this," Hodgson said. "Plebiscite is the best way, so we're trying to ask the best question to gather opinion."
The SU is currently preparing a request for proposal and the agreement is expected to go out for tender next month. After the request for proposal is advertised to vendors, the vendors are expected to submit proposals to the selection committee. After the selection committee chooses a vendor, they will begin negotiating the single-source cold beverage agreement. Part of the request for proposal is a metric for how proposals will be evaluated and how beneficial they are to the institution.
What the SU is asking for on the plebiscite is a "conservative estimate" based on talking to other Canadian post-secondary institutions, Hodgson added. He said he's unsure of what the final agreement will be after negotiations.
"We should be asking for at minimum that, but probably more," he said.
Hodgson added that should the plebiscite question pass, it doesn't "tie their hands" to make a decision, but it doesn't necessarily give them "complete freedom to pick whatever we want."
But the outcome of the plebiscite won't be ignored, he said.
"If people are interested in this issue, they should look into it," Hodgson said.
"Between (the SU) and the university, we might want to see slightly different things out of the contract."