Opinion
The Burlap Sack: Approval of market modifier proposals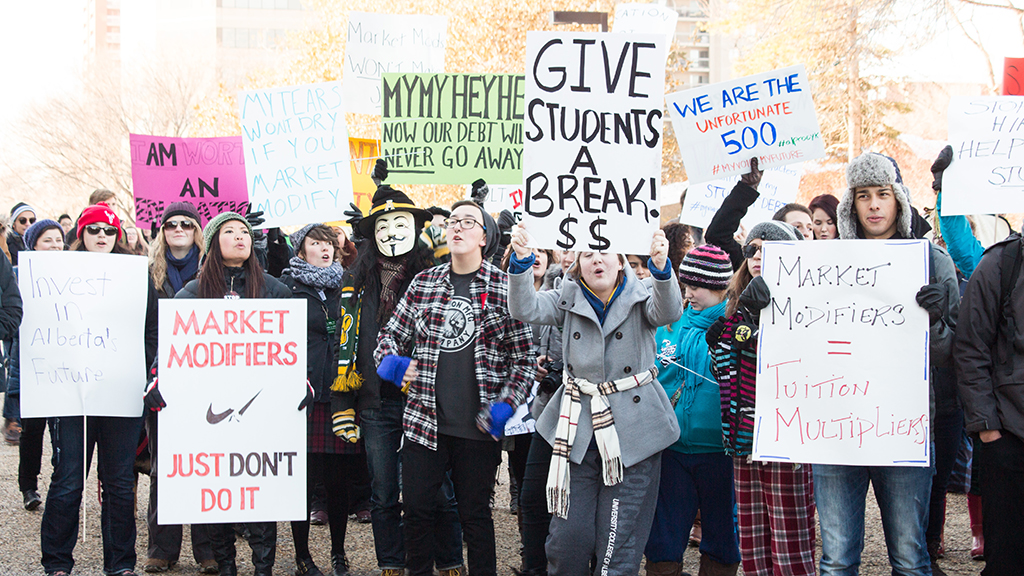 The U of A student body's march to the Alberta legislature last fall in protest of broken promises to prioritize post-secondary education seems to have fallen on deaf ears, as the Government of Alberta rang in the holiday season by approving market modifier proposals that will increase tuition in five U of A programs.
But besides the provincial government's broken promises to prioritize post-secondary education and not make up for the 2013 budget cuts on the backs of students, the most troubling aspect of all about this announcement was the timing.
The announcement that the U of A will charge more from their students in several programs came out on Dec. 22, a time when most students aren't paying attention to school at all, and are often outside the province or spending time with their family. The timing of this announcement came off very much like a calculated decision to limit negative feedback for a decision that will seem unjust to many students. It also allows the decision to be made with little explanation as to why the proposals were accepted despite market modifiers originally being a one-time increase in 2010, and how this will improve the education offered at the U of A for future students. By making the announcement during the holiday season, transparency and accountability on the part of the U of A and the government could be easily glossed over.
There will likely be no rally or mass movement on the legislature by students to protest these increases, but now that the new term has kicked off and students are back on campus, the university should make it clear to their students why these decisions were made and how these hikes will benefit the education the U of A offers.
If such answers aren't offered, then students should demand them. Otherwise, the story will simply stay buried and students will pay more for their school without any explanation why they're doing so.