Arts & Culture
Campus & City
Photostory: 'want and fear' at FAB Gallery
Emily Legleitner, a Master's of Fine Arts student in print-making at the U of A, depicts anxiety and the human condition through her art.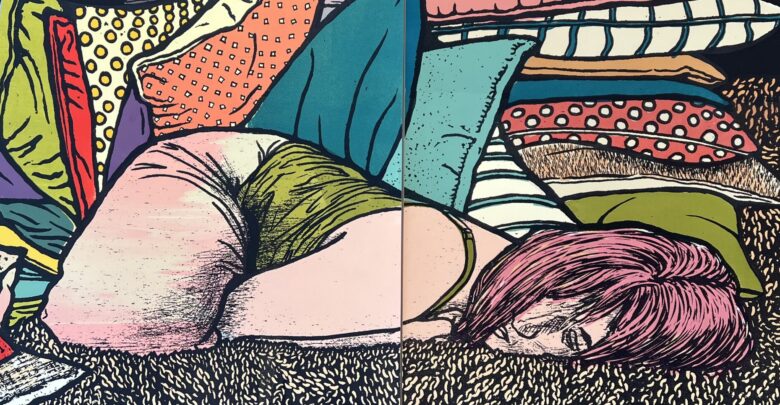 'Want and fear' is an art exhibit by Emily Legleitner. She is a Master's of Fine Arts (MFA) student in print-making at the University of Alberta. This exhibit is part of her thesis. In 2019, Legleitner received a Bachelor's of Fine Arts in studio art from the Penny W. Stamps School of Art and Design at the University of Michigan.
Legleitner works with print media, fiber arts, ceramics, and metals. Her talents intertwine with her research, which examines anxious human emotions and the human condition. The exhibit showcases art based on her life and self-image, as well as her self-reflections. Legleitner said the exhibit is about "mortality, choice, and longing," and their relation to life and our world today. The connections that Legleitner makes with feelings of anxiety and choice-making and the world around us make her art unique. As well, these "manifestations of anxiety and vulnerability [are] from an embodied feminine and queer perspective."
The artworks all build on similar themes, and each individual piece is named with a direct quote from Legleitner. The main installation, You are full of want and fear, and the additional printed pieces all depict the vulnerability and fragility that loneliness and desolation entail.
The exhibit's last day at FAB Gallery is November 3.