Institutional
News
New reforms to international student program following fraudulent acceptance letters
The Canadian government is implementing a new verification process and recognized institutions framework to "protect prospective students from letter-of-acceptance fraud."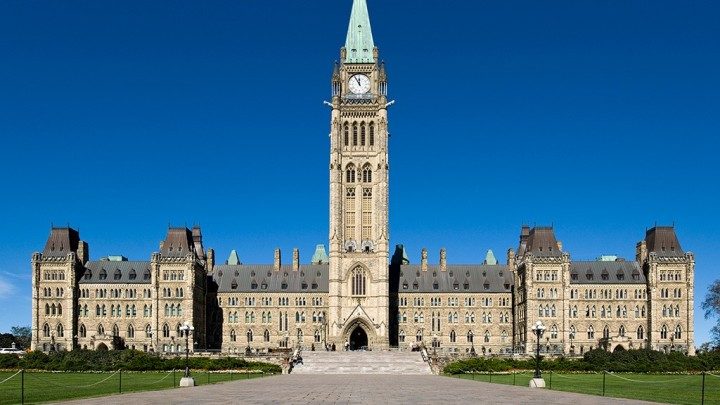 On October 27, federal Minister of Immigration, Refugees, and Citizenship Marc Miller introduced reforms to the international student program, following investigations on overseas students receiving fraudulent letters of acceptance to Canadian post-secondary institutions. 
In June, an Immigration, Refugees, and Citizenship Canada (IRCC) task force led an investigation with the Canada Border Services Agency to find whether international students were complicit in, or victims of, immigration fraud through fake acceptance letters. Of the 103 cases reviewed by October 12, 63 were genuine students and 40 were fraudulent. 
Starting December 1, post-secondary designated learning institutions (DLI) will be required to verify every overseas study permit applicant's letter of acceptance directly with IRCC. IRCC said this is to "protect prospective students from letter‑of‑acceptance fraud."
As well, a new "recognized institutions" framework will be implemented by the 2024 fall semester. The framework aims to reward post-secondary DLIs which "set a higher standard for services, support, and outcomes for international students." Such DLIs may receive benefits including priority processing of study permits for applicants planning to attend their institution. 
New verification process to provide recourse to "well-intentioned students," IRCC says
The Gateway reached out to IRCC media relations for comment from Miller. On behalf of the IRCC, media relations provided a written statement.
In the provided comment, they said the new verification process aims to help prospective students avoid "similar problems" that others faced due to fraud investigations. It will also ensure that study permits are only issued based on genuine letters of acceptance.
When the task force determines that an individual is a genuine student, they can be granted a temporary resident permit. The finding of misrepresentation related to the fraudulent letter of acceptance will "not be considered on future applications."
"Individuals with cases being assessed by the IRCC task force are given every opportunity to have their case considered fairly. Those who are not found to be involved in fraud will not face removal," the statement read.
In the recognized institutions framework, institutions will be assessed on demonstrating higher standards. This includes recruiting genuine students sustainably, providing adequate student supports — including those for housing and mental health — supporting equity and diversity, and demonstrating strong student outcomes.
The IRCC has consulted with DLIs, provinces and territories, and national education associations. The IRCC will use their feedback to "refine" the planned framework. As the list of indicators is "still being finalized," additional details will be shared to "fully explain how institutions would become recognized and what benefits that would bring."
"Our focus will continue to be on helping well-intentioned students and graduates who wish to remain in Canada. While also ensuring that those who took advantage of genuine students face consequences for their actions."
Changes give "peace of mind" to U of A international students, UASU vice-president (external) says
The University of Alberta Students' Union (UASU) is a member of the Canadian Alliance of Students Associations (CASA). CASA is a non-profit organization which represents post-secondary students' voices to the federal government. UASU Vice-president (external) Chris Beasley said that through CASA, the UASU was involved in conversations with Miller about fraudulent acceptances.
"We've seen a lot of alignment in both the interests of the Canadian government and [that] of the UASU," Beasley said. "We want to make sure that this process works well for students, [so] when they get accepted to the U of A, they're not worried that it might be a fraudulent acceptance letter from a bad actor."
According to Beasley, fraudulent acceptances are "fairly infrequent" at the U of A, and most international students here "shouldn't see many changes at all."
"It will simply be added peace of mind for those who apply to a Canadian university, and want to be sure that when [it] accepts them, that that's a real university," Beasley said.
The new verification process provides a "good balance" that allows the government to validate students' acceptance letters. This does not "put the emphasis" on international students to do that work, Beasley said.
Recognized institutions framework provides opportunity to showcase U of A supports
The recognized institutions framework is "likely meant to showcase actors who offer little to no supports to international students," Beasley said.
Beasley thinks there's room to both showcase and enhance the U of A's supports for international students. The UASU will be "making sure [they're] increasing support offerings." He mentioned culturally competent care, mental health care, and affordable housing as areas for growth.
"We're going to be continuing to carry those conversations and work with the university. [So] as more attention gets put on institutional quality, the U of A is meeting those quality demands."
Lastly, Beasley said he "commend[s] the government on their speed," in making changes to the international student program.
"This conversation came up in June. We're already starting to see the government take a closer look at how we can ensure public confidence internationally."
"International students won't come to Canada if they get an acceptance letter in the mail, but they're not sure if it's real. They're not sure if there's actually space for them, [or] if they're going to be turned away. But they spend thousands of dollars moving to Canada, uprooting their lives," Beasley said. "Anything we can do to provide confidence in that area is incredibly important."
The Gateway reached out to the International Students' Association for comment before publication, but they were unable to provide a statement prior to the deadline.