Institutional
News
BREAKING: U of A releases statement, director of UASAC let go after signing open letter
"I apologize for the hurt and distress this issue has caused members of our community and beyond," Flanagan said.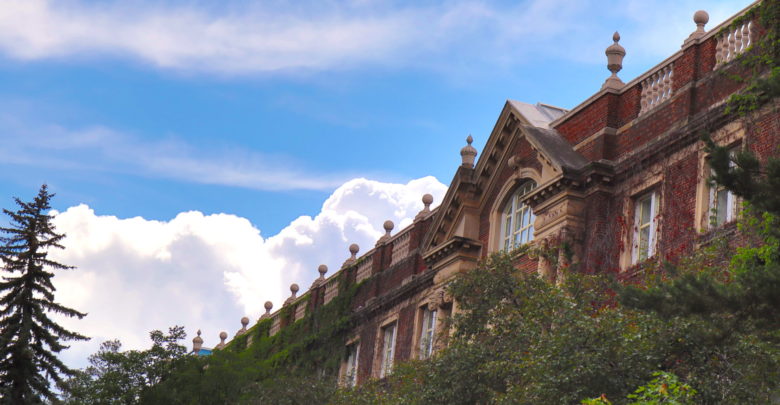 Samantha Pearson, former director of the University of Alberta Sexual Assault Centre (UASAC), has been let go from her position "effective immediately," President and Vice-chancellor Bill Flanagan said in a statement released on November 18. This decision follows both Pearson and the UASAC being listed as signatories on an open letter addressed to Canada's members of parliament (MP). A new interim director has been hired in Pearson's place, Flanagan said.
Other U of A employees also signed the letter, including professors Ghada Ageel and Dia Da Costa, lecturer Randelle Nixon, and post-doctoral fellow Sasha Skaidra.
The Gateway reached out to U of A communications to confirm why Pearson was fired, and if other U of A employees who signed the letter would face similar repercussions. The U of A did not respond in time for publication.
On November 17, the letter began circulating, calling for MPs who support a ceasefire in Gaza to resign from their positions out of protest. This is in reference to the October 20 letter signed by 33 MPs, calling for Prime Minister Justin Trudeau to advocate for a ceasefire. On November 16, the Prime Minister's Office released a statement that said Trudeau "reaffirmed Canada's longstanding support for Israel and its right to defend itself in accordance with international law" on a phone call with Minister Benny Gantz, a member of Israel's war cabinet.
The November 17 letter was met with controversy, particularly for calling out Jagmeet Singh, leader of the New Democratic Party (NDP), who allegedly "repeated the unverified accusation that Palestinians were guilty of sexual violence," the letter said.
The use of UASAC's name in endorsing the letter was "improper and unauthorized," Flanagan said. The statement further states that Pearson's personal views do not represent those of the U of A.
As well, Flanagan said that the U of A "stands firmly and unequivocally against discrimination and hatred on the basis of religion, race, ethnicity, national origin, and other protected categories."
"We recognize the historical and ongoing harms of antisemitism and commit to doing all we can as a university to advance a world free of prejudice and discrimination."
Flanagan said that the services provided by the university have to be "open and welcoming to all individuals in our diverse community." He said that the new interim director is committed to "swiftly implementing" any required changes to meet this commitment.
Flanagan ended the statement acknowledging that Pearson and UASAC signing the letter has been "profoundly hurtful and may have compromised the trust of individuals in our community."
"On behalf of the university, I apologize for the hurt and distress this issue has caused members of our community and beyond," Flanagan said. "As a university, we commit to continued action to restore your trust."
The Sexual Assault Centre of Edmonton (SACE) provided a statement to The Gateway that said Pearson's actions "do not in any way reflect or align with the mission, values, and beliefs of SACE."
"In fact, her words have caused irreparable harm and damage to all victims of sexual violence, and will continue to cast doubt and suspicion on the values and beliefs of sexual assault centres across our province for a long time to come," the statement read.
The statement also said that SACE has supported all survivors of sexual violence for the past 48 years. They said this is a commitment they won't deviate from, regardless of "ethnicity, religion, sexual orientation, gender identify, or any other intersecting circumstance."
"We will believe you, we will support you, and we will be here for you always."
The Gateway reached out to Pearson and UASAC for comment, but didn't hear back in time for publication.