Arts & Culture
Campus & City
U of A alumna Beatrice King releases directorial debut: "You Are the Blue"
"I really wanted to create a film that was meaningful [and] had the ability to showcase an underrepresented community," King says.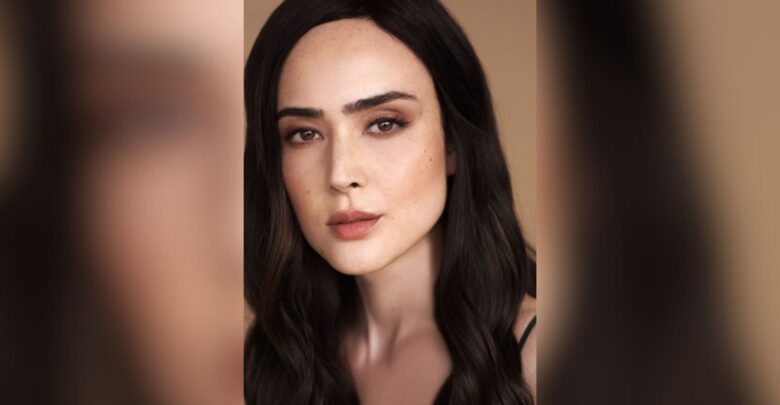 During Beatrice King's time at the University of Alberta, she took drama classes in pursuit of her passion for acting. In 2006, King graduated with a Bachelor of Arts in English literature. After graduation, she moved to Vancouver to study at the Vancouver Academy of Dramatic Arts.
The Canadian actress has since amassed credits in many projects, including Giancarlo Esposito's The Show, Gavin Hoods' X-Men Origins: Wolverine, and Jason Rothenberg's The 100. King also has an acting studio, King Creative Studios, where she coaches young actors.
Looking back at her time at the U of A, King said that she grew as both a person and a writer. Film studies, drama, and sociology classes "really opened up my critical thinking skills and my ability to understand the world," she recalled. As well, the U of A community helped cultivate her interest in performing.
"The U of A in terms of community had such a great group of students who were in the arts. A lot of us were just so free-spirited and artistic and we were really open to trying different classes. I found that really inspiring — to be amongst other people who are like-minded and very artistic."
Now, King has ventured into the art of directing, starting with her directorial debut You Are The Blue.
"I wanted to have the project really be my own and something that I have written before as well. Just to be able to have that creative freedom is really a luxury," King said.
You Are The Blue is a 14-minute short-film that stars Eden Summer Gilmore as Kay, a teenage girl and aspiring dancer. The film explores what it means to invisibly struggle, by following a secret that affects Kay's every waking moment. King's personal life inspired You Are The Blue, as well as her search for representation of her struggles on screen.
"I really wanted to create a film that was meaningful [and] had the ability to showcase an underrepresented community. It stemmed from my time of having an invisible illness," King explained. "I tried turning to film and any representations of what I was going through on screen. When I wasn't able to find any of that, I set out to create that."
As well, King wants the film to provide hope for those in the audience that can relate to Kay's story. For those that can't, she hopes it will provide a new perspective on private struggles people can go through.
"My biggest hope is that the audience feels themselves represented on screen. And, that they are able to take in that you are not your disease. You are allowed to have hopes and dreams. [For others], they can watch the film and see how they can help in different ways. Even if it's just about being there to support that friend or family member, or just being there to deeply listen to their needs."
You Are The Blue's world premiere was at the Edmonton International Film Festival on September 23. It will be playing at the Edmonton Short Film Festival on October 15, and at the Vancouver Asian Film Festival on November 5. The film will have a full festival run before its online release.
Amidst her directorial debut's screening tour, King is back to the creative process developing a feature film.
"I really enjoyed that incubation period where you get to really flesh out your ideas, your characters, [and] your story. That's the process I'm in right now."