Campus Life
News
Notes from the ISA: Council elects vice-president (external), discusses tuition models
Program-based tuition model presents issues for international students taking spring and summer courses, ISA council members say.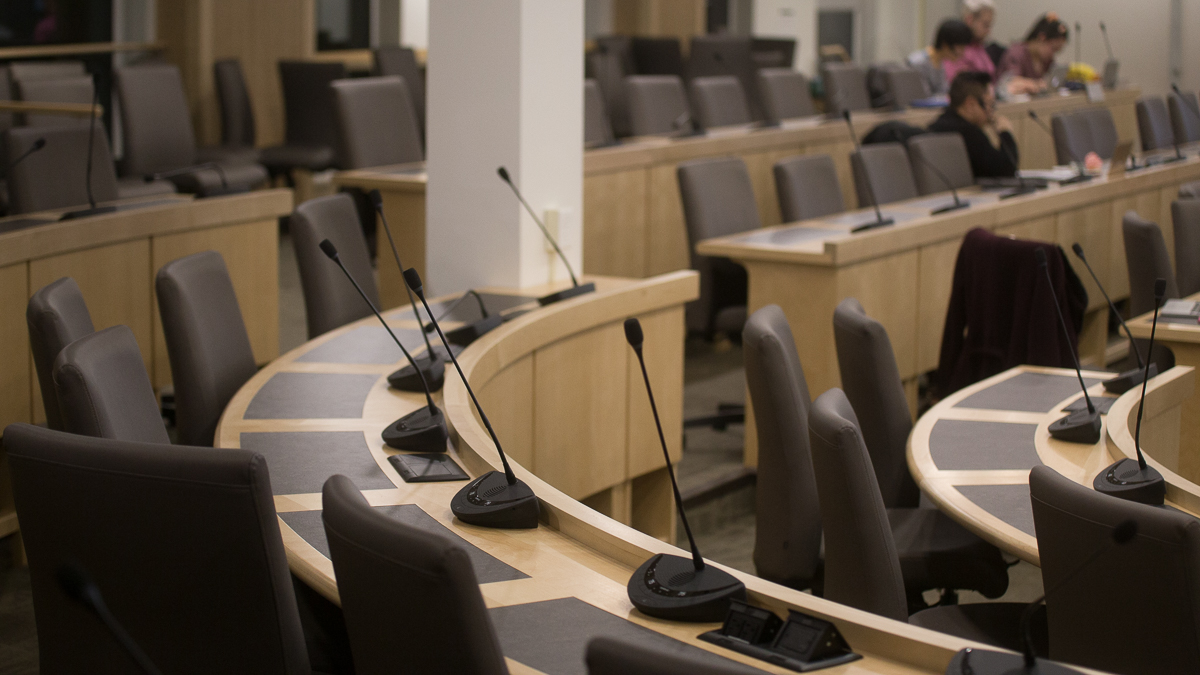 "Notes from the ISA" is The Gateway's ongoing series of recaps of noteworthy items from the International Students' Association council meetings.
---
At the International Students' Association (ISA) council meeting on September 21, council elected a student to the co-vice-president (external) position. Additionally, council discussed the details of the previous and current international tuition models. 
Juhaina Ahmed Nujhat elected as vice-president (external)
Council elected Juhaina Ahmed Nujhat, a third-year civil engineering student, to the position of co-vice president (external).
"[Nobody understands] the struggles that international students go through on a regular basis, except for international students like ourselves," she said. "I'm really glad that an organization like the ISA is taking initiative and putting in an effort to make life easier for international students."
Ahmed Nujhat will serve her term from September 21 to April 30. She will sit on the ISA council and the executive committee.
Council discusses tuition models for international students
The current tuition model for international students is the guaranteed tuition model, also known as the program-based tuition model. Under this model, implemented in fall 2020, the cost of a degree is spread out over four installments.
However, in the case that someone extends their degree by a year, their fifth year is free.
International students that started before the model's implementation are still on the course-based tuition model, also used by domestic students. Speaker Tahmid Al Hafiz explained some of the issues with this model.
"We could only see on the cost calculator what the cost would be for year one. That often did not reflect how much the cost would be in year two, year three, and year four," Al Hafiz said.
"[In] the program-based tuition model, not every faculty charges the same amount for each course."
However, the program-based tuition model has "some merits," Al Hafiz said, including the fact that students know what the total cost of their degree is before starting.
However, under the course-based tuition model, students could take lighter course-loads. Al Hafiz said this helped alleviate some financial burden by allowing students to seek employment, like he chose to.
Under the new model, if students take a fifth year to finish their degree, it is free. But, Al Hafiz said this is an issue. If students need to take a sixth year, they have to pay the full amount, even if they are only taking one or two courses.
Al Hafiz was under the impression that he would stay in the course-based registration model for the entirety of his degree. However, Al Hafiz has found out that he will have to pay tuition under the program-based model.
"Starting fall 2024, even if there are students who exist within the course-based model, such as myself, [they will] be shifted into the new program-based model."
Additionally, throughout discussion, council found that some details about the program-based tuition model are unclear.
Several council members had to take spring and summer courses. Ahmed Nujhat took a four-month course that technically took place in spring and summer semester. Therefore, she had to pay approximately $19,500 for one course.
Valencia Das, vice-president (communications), was told that the tuition she paid for her spring and summer courses would be deducted from her fourth installment. However, only Das was told this.
"It seems like … any sort of written confirmation or any written information regarding this is extremely vague," Al Hafiz said.