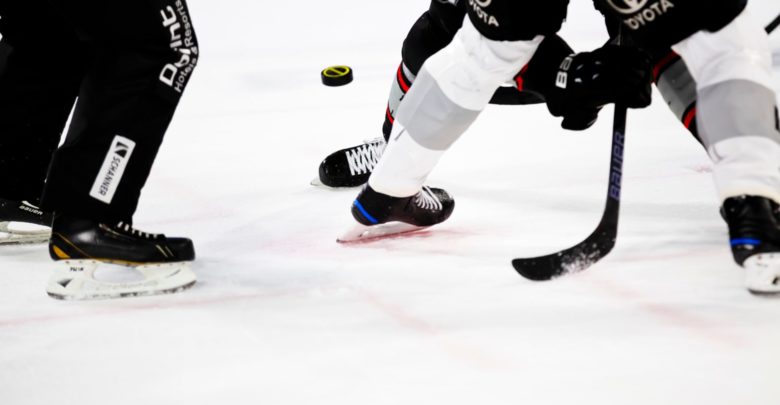 Edmonton's beloved Oilers captain, Connor McDavid, is out with an upper-body injury as the 20th-anniversary Heritage Classic game approaches. Following the October 21 game against the Winnipeg Jets, he's expected to be out of play for several weeks.
The city is on edge — will he attend the annual outdoor game, or will he miss the Battle of Alberta? Ultimately, no matter what he decides, McDavid's time off the ice is better for the team. As much as fans will miss him, he should sit this one out.
There is no doubt that Edmontonians adore McDavid, as he is often credited with carrying the team. His injury would not spark unease if he weren't of value to the Oilers and the city. But is it fair to ask him to play while he's hurt? It's more valuable to the team for him to be in better shape for more important games later in the season.
Sports injuries can worsen if players push through rather than take necessary time off to heal. In high-stakes leagues like the National Hockey League (NHL), it must be difficult to stick to rest time with so much pressure from coaches and fans — even more difficult if you are the captain. As the Oilers' initial season games haven't turned out as many expected, it is hard not to beg McDavid to power through and play this weekend. But I think he needs to take time to rest and let the Oilers handle this one without him. There is a great opportunity here for the team to show fans what they can do, with or without McDavid.
The worry isn't entirely unfounded either. The season has just started, and the Oilers are in seventh place in their division. However, there is plenty of time to turn it around. Though the Heritage Classic is exciting, the outcome isn't as essential as a playoff game in January.
Approaching a new playoff season next year, McDavid and the team need to be in top shape to start winning more games. The last two years of playoffs have shown the potential of the Oilers — they just need to find it again.
Maybe it's not such a bad thing if other players take the mantle. McDavid is undoubtedly the shining star of the Oilers, so his absence will leave room for other players to enter that spotlight, such as Leon Draisaitl, Zach Hyman, or Evander Kane. The Heritage Classic is an important event for fan attendance, with over 60,000 tickets sold. This opportunity allows players in the shadows to prove themselves while participating in something more exciting than a regular game. For new or younger players, this is a chance to build a name for themselves.
It might feel daunting to new players to ask them to go up against the Calgary Flames. However, if the Oilers step up in the absence of McDavid, their ability to work as a team could impact their performance throughout the rest of the season.
McDavid is a force when setting-up plays. But, his absence may help the Oilers better develop as a team if they cannot rely on his playmaking. The team will need to find new ways of working together. I hope this opportunity strengthens our lines.
Oilers coaches relayed Tuesday morning that "nothing is off the table" for McDavid yet. Will he risk worsening an injury to join the spirit of the Heritage Classic, or will Edmonton tune into a captain-less game this weekend? He needs to stay off the ice for his own good, and for the good of the team. Regardless, I know I'll be watching either way.