Arts & Culture
Campus & City
Songwriting from the heart: Paulina Morgan's "Punchline"
The Edmonton-based singer and songwriter's new single relays a relatable story through powerful lyrics and a mix of multiple genres.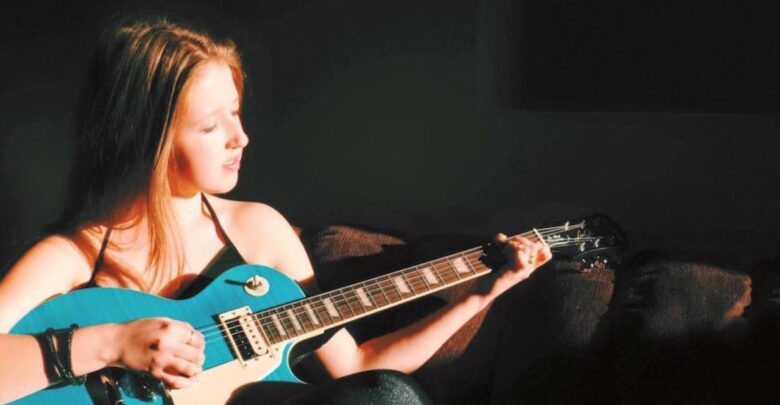 We are constantly exchanging stories with one another. Whether it's through regular conversation, media, art, or song, our life stories intertwine with the ears and hearts of those who listen. However, our most vulnerable stories aren't often shared with many people, if any at all.
Edmonton-based singer and songwriter Paulina Morgan's music is a powerful echo of her thoughts and feelings. She relays the pangs of heartache and comforts of life through relatable lyrics and intentional instrumental undertones.
Her new single, "Punchline," is built off of folk, pop, and rock influences. There are various influences throughout all of Morgan's music, as she strays from putting her songs into a single box.
"I find genres a little bit constricting. I find that my favourite songs are those genre-crossing songs [where] the song takes the lead," Morgan explained. No matter the sounds, Morgan's lyrics craftfully intertwine with the melody as they tell a story.
Through lyrics in "Punchline" such as "I'm scared of the silence cause that's where I find him," Morgan encapsulates how repressed memories can cause strong emotions once resurfaced.
"At a music show I ended up seeing somebody that was kind of like an ex," Morgan recalled. "It brought back all these memories about reflecting on a relationship that ended, but you feel like you were in denial."
For Morgan, the relationship's ending felt like the punchline of a joke that she didn't understand right away. Her lyrics capture the experience, but leave room for relatability: "If this was a joke to you now, you know it's way past the punchline. And I laughed too late, only got it after everyone else."
"This was almost like a joke, and I'm the last one to get it. I felt like that was an interesting play on words," Morgan explained. "I think people have been in similar situations to that. So I hope people can relate."
Morgan believes her honesty in the creative process allows for relatability
Morgan finds writing to be an emotional release, as well as a way of coping. Turning her private thoughts into a song, however, provides her with confidence.
"When I put it into a song, it's almost not as personal anymore. It's different than if I was to have a conversation about it with a stranger," Morgan said. Her songs all have a distinct aspect of relatability, which can be attributed to the vulnerability that Morgan inserts into her work.
"I think the more vulnerable and truthful you are, and when you're almost writing just for yourself … people are more likely to relate to that. That's just something that happens naturally."
A particularly special experience for Morgan came from writing and releasing her first single in 2021, "Love You the Same." The lyrics delve into what it feels like to have a connection with someone you don't necessarily want to be with anymore. But, the song also has an inspiring second-meaning for Morgan.
"It was also, to me, a song about music itself," Morgan recalled. "No matter what happens to the music, I will always keep writing and performing it, whether it's everywhere or nowhere. It was a pretty special experience recording that."
Morgan hopes that through the power of music and songwriting, listeners can become inspired.
"I hope people … reflect, or they think about something, or it makes them feel something. I think that has value in and of itself. And hopefully somebody can get inspired to create their own stuff."