Arts & Culture
Campus & City
Social Intercourse: September 20
Check out these events that provide opportunities to support local businesses and artists!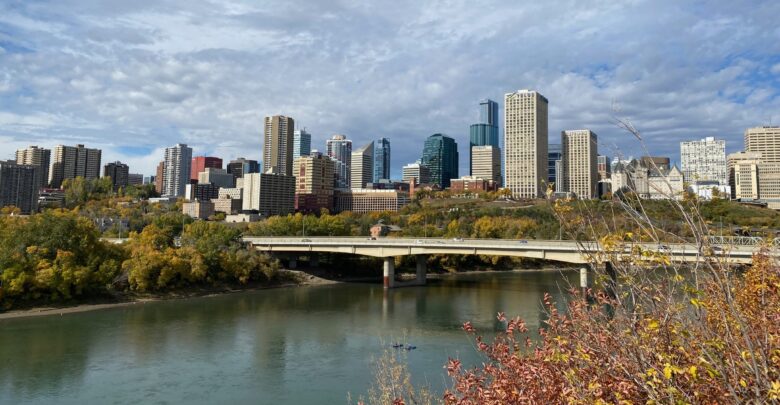 In our biweekly column Social Intercourse, we share our picks for notable things happening on campus and in Edmonton. Check out all these amazing local events!
---
What: Alberta Culture Days: Poetry Workshop
When: September 23, 1:30 p.m. to 3:00 p.m.
Where: Strathcona Branch, Edmonton Public Library
Admission: Free, registration required
Shima Aisha Robinson is the Artistic Producer for the Edmonton Poetry Festival and Edmonton's 10th Poet Laureate. Robinson is also a University of Alberta master's of arts in community engagement candidate. She will be facilitating a poetry workshop called "Voice and Vocality as Vocation: Speaking Words to Give Meaning to Life in Community." Participants will be encouraged to recognize the value and power of their own voices through writing, reflection, and group discussion.
What: Alberta Old Buildings with AR Experience
When: August 14 to December 7, 8:30 a.m. to 4:30 p.m.
Where: Kaasa Lobby Gallery, Northern Alberta Jubilee Auditorium
Admission: Free entrance
Aeris Osborne created a painting collection of 20 pieces during her time as the 2022 Alberta Artist in Residence. Not only did she combine Alberta's heritage with art — the augmented reality (AR) experience guides the viewer through her research and creative process with each painting. Buildings include the 1888 Fairmont Banff Springs Hotel and the 1913 Edmonton, Alberta Government House.
What: Centennial 39491
When: October 1, 3:00 p.m.
Where: Convocation Hall
Admission: $10 for students
World-renowned soloist Jacques Després will be performing works from famous composers Claude Debussy and Johannes Brahms on the piano. Després received a master's of music from The Julliard School, and a doctor of musical arts from Stony Brook University. He has been a professor of music at the U of A since 2005. The concert is inspired by Després' vintage Centennial 39491 piano.
What: Harvest Book Fair
When: October 14-15, 1:00 p.m. to 5:00 p.m.
Where: CKUA Performance Space
Admission: Free admission
Organized by Hungry Zine, Harvest Book Fair is every book lovers dream! The fair features small and independent bookshops including Audreys Books, Glass Bookshop, and Paper Birch Books. Additionally there will be small and independent magazines, presses, publishers, and zines! This is a great way to support the literary community in Edmonton.
What: Irish Mythen Live in Concert
When: September 22, 6:30 p.m.
Where: St. Basil's Cultural Centre
Admission: Advance tickets are $19 for students, door tickets are $24
Hosted by the New Moon Folk Club, the renowned singer and songwriter Irish Mythen is performing at St. Basil's Cultural Centre! The evening will be full of folk music, captivating storytelling, and powerful vocals.