Arts & Culture
Campus & City
Cultural Affairs
Breaking the biases of musical fandom through academia
Brian Fauteux, an associate professor in the department of music at the University of Alberta, discusses what students can gain from taking a scholarly approach to popular music.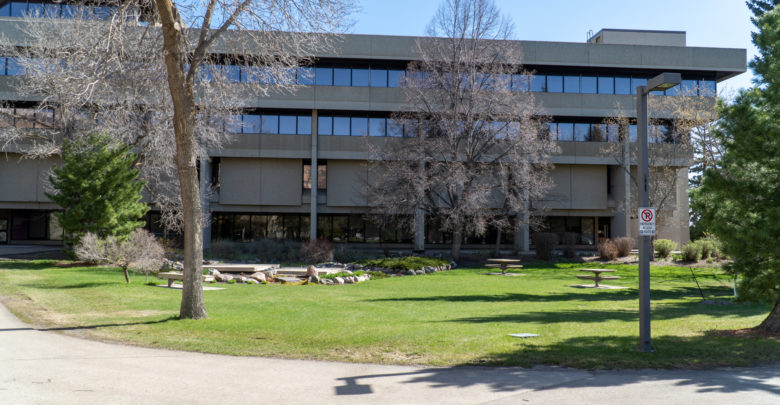 We all know that fans are the most powerful beings known to humankind. So powerful that they seem to have influence on academic syllabi. In recent years, post-secondary institutions have begun offering courses entirely based on our favourite pop music artists. These range from Deconstructing Drake & The Weeknd, offered at Toronto Metropolitan University, to All Too Well (Ten Week Version) based on a single Taylor Swift song at Stanford University.
The attention garnered by these catchy course titles can cloud our understanding of what it means to study popular music in an academic setting. While Swifties who have traveled around the globe for the immensely popular Eras Tour may be the first to register in courses dedicated to the artist, they're not the only ones who can benefit from them.
Like many other students, particularly those in the arts, my experience with popular culture is complex — I engage with it differently as a creative, critic, and consumer. Because I have played music from a young age, I have considered music primarily from a practical perspective or from a deeply personal one. I feel, like many others do, as if I have a personal relationship with my favourite artists.
However, years of endless analysis in my humanities classes have made it difficult to engage with any media from a simply appreciative standpoint — both a blessing and a curse. I was intrigued by the rising focus on popular artists in course content to consider the value of studying music from an academic perspective.
Brian Fauteux is an associate professor in the department of music at the University of Alberta. His research focuses on music industries and music radio within the area of popular music studies. In our conversation, Fauteux discussed how professors at the U of A are teaching their students to think critically about the music they are listening to, even if these course titles don't make headlines.
In addition to courses in the department of music, Fauteux teaches Introduction to Media Studies. He described how media studies is unique as it intersects with other disciplines in the humanities, such as film or English studies.
"It's a growing program, one that is designed to overlap well with what's happening in other programs and other departments. But there is a core set of courses that pay attention to the history of media, the way that technology has developed, [and] what it means for shaping our wider culture."
While Fauteux explained that he has "found ways to allow for appreciation" in his classes, "having some distance and being able to approach the music, albums, [and] artists we study with a critical focus helps to use popular culture as an entry point into understanding our wider society and culture." By shifting the way we engage with artists from praise to academic analysis, these courses center the listener rather than the creator and in doing so invite a diverse range of perspectives on the significance of popular music.
Rather than solely focusing on biographical information of artists as fans tend to, Fauteux says that popular music studies is "more about what might be happening at the time of this music [that is] resonating with people." He gave an example of an exercise he uses in the classroom to illustrate this point.
"I like to begin one class by looking at the number one billboard charting song at a given time and see[ing] what we can understand about our own place in the world in that moment through that song."
Though the online prevalence of specialized music courses has increased recently, the study of popular culture is not new in academia and is intrinsically interdisciplinary.
"A lot of this kind of critical study of popular culture … kicks off in the post-war era with cultural studies and people paying attention to how meaning is made or how power circulates at the level of everyday life — of people across classes, not just thinking about a culture of elites or people with economic or political power," Fauteux said.
The academic study of music, which is subversive at its core, can tell us a lot more about our culture than we may initially think. Many students can likely tie their own studies to this kind of scholarship, as it borrows from "political, economy, media industry studies, [and] policy studies."
In contrast to the internationally recognized stars that are the focus of other post-secondary courses, Fauteux integrates regionally specific content into his teaching, encouraging students to conduct research on the local music scene.
"I'm very passionate about having students find ways of connecting their interest in music to the place where they live. It's a fun way of bringing readings [and] lectures to their lives outside of the classroom."
This led me to consider how the academic study of music can break fans out of only listening to the narrow musical cannon. Maybe we don't need to have courses on the most popular artists, but rather on those who invite intersectional critiques based on gender, race, sexuality, or class. These may be the artists in our own city, who are just as worthy of study as international stars.
Regardless of your educational focus, it is worthwhile to approach our nearly universal enjoyment of music from a new angle — an academic one that considers nuance, embraces complexity, and insists on inclusion. While fierce fandom can be fun, academic work in music studies is essential to ensure we don't let it get the best of us, inviting us to appreciate music in a new way.