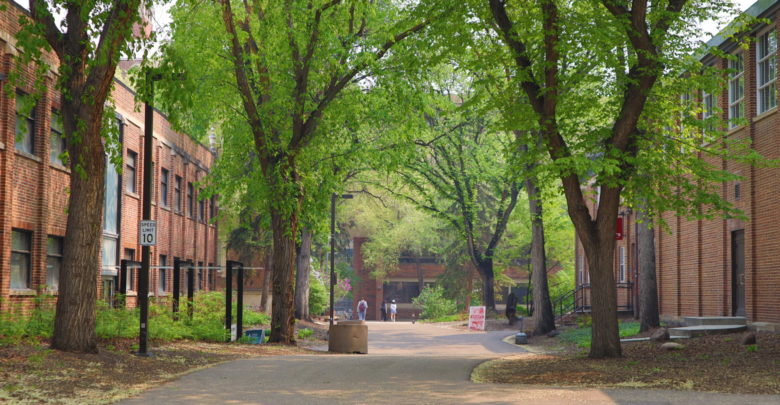 Laura Woodman operated a dayhome for 10 years. Now as a PhD student in the department of human ecology at the University of Alberta, she is working to address the specific challenges dayhome educators face.
Woodman's recent paper addresses four main challenges for dayhome operators that she has identified: "lack of respect, low wages and funding, isolation, and lack of training."
"I loved taking care of children and watching their growth and development. It was really nourishing and fulfilling," Woodman said. "It was also really challenging."
For her, the hardest challenge wasn't isolation, but the lack of support that comes with it. She explained that dayhome operators are solely responsible for all child care tasks, business administration, and maintenance.
"There's no one there to offer support in the moment. There's no opportunity for you to take a break," Woodman said. "It can be really challenging to fit that all in and have any semblance of work life balance."
There are many reasons families choose to use dayhomes, Woodman said. In dayhomes, siblings of different ages can remain together. There is also a smaller number of children as opposed to daycares. Additionally, operators can be more flexible with hours or providing extra support to parents.
Woodman also mentioned the relationship that develops as a child grows up under one educator's care.
"My goal was to take a child as an infant and provide care for them up until they went off to kindergarten or grade one," Woodman said. "So that's five years of strong relationship building."
"I firmly believe that guiding the development of young children is the most important thing in the world"
In Alberta, dayhomes are not required to have a licence if they care for less than seven children. There are benefits of being with a licensing agency versus running a private dayhome, according to Woodman. She herself ran a licensed dayhome. However, those benefits can vary from agency to agency.
Agencies can offer services such as mentoring, funding and subsidies, and wage top ups, Woodman said.
"If your agency is high quality, then the agency offers really important and valuable support and mentoring. So [the agencies] don't just monitor you for quality, but they also provide support," Woodman said.
"There's a wide range of support that's available and unfortunately, [it ranges] from not really supportive at all to phenomenal support. I'm really hoping to increase knowledge about what those phenomenal supports are and encourage agencies to start taking up those best practices."
Still, Woodman gave a couple reasons why a dayhome educator may choose to be unlicensed. Agencies regularly check dayhomes for safety reasons. This can feel "almost patronizing, like they don't trust you to do these things." She noted that daycares do not receive safety checks as regularly.
Agencies also charge fees, which can be high, and Woodman hopes this changes. According to Woodman, this fee can be up to $150 per child, per month.
"I honestly don't believe that what the agency does and the supports they offer are in line with the annual amount of money that's charged."
Woodman also believes that having education available to dayhome operators is essential. Although agencies offer continuing education, Woodman found that they didn't always address her specific struggles. She gave examples such as feeding a picky eater, or a toddler that bites.
"The support for educators needs to be timely and in the moment"
"What I'd love to see is something like microcredentialing," Woodman said. "Those credentials could be stacked in order to get your child care levels and ultimately a degree in early learning and child care."
Currently, Woodman is conducting a survey for licensed and private dayhome providers in Alberta. The survey asks questions about their experiences, their supports, why they're licensed or not, and what would encourage them to become licensed.
Woodman said she embarked on a PhD with the goal of having a larger impact on children's development.
"I honestly think that [dayhome operators] have great potential to offer quality care, but they're routinely left out of the research which drives me nuts. That's why I'm doing what I'm doing."