Arts & Culture
Cultural Affairs
Exhibit Review: 'From Warhol to Banksy' explores all eras of pop art
This exhibit is a roundabout exploration of what pop art means through its most famous artists.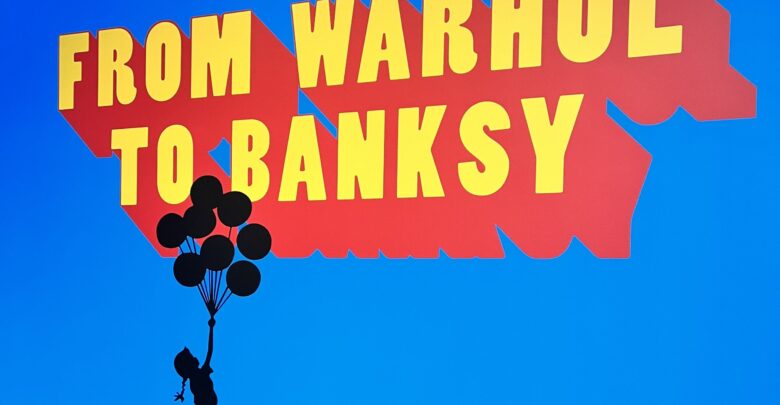 The Art Gallery of Alberta (AGA) displays the art of the 1960s that rebelled against elitist aspects of fine art in a collection of iconic pop art artists whose final products make us reflect on daily life.
From Warhol to Banksy is a collection of iconic pop art artists and their infamous works. With various mediums including prints, paintings, and sculptures, the exhibit reflects each artist's commentary against consumer culture. Artists included are Andy Warhol, Roy Lichtenstein, Tom Wesselmann, Takashi Murakami, Mr. Brainwash, and Banksy.
The exhibition, organized and circulated by the Kelowna Art Gallery, is on the second floor of the AGA. It was curated by Christine May, courtesy of the Paul and Tracy Mitchell Collection.
Once inside the exhibition, the first pieces displayed were Warhol's Index Book in an encased glass box, and Banksy's Flower Bomber on a stop sign above it. This mimicked the title, From Warhol to Banksy.
Andy Warhol, a Pop Art icon
Warhol, an artist whose works were so mass-produced his studio was titled "the factory," made his name as one of pop art's most recognized artists. His most popular creations were screen printed and depicted famous pop culture icons and consumer products.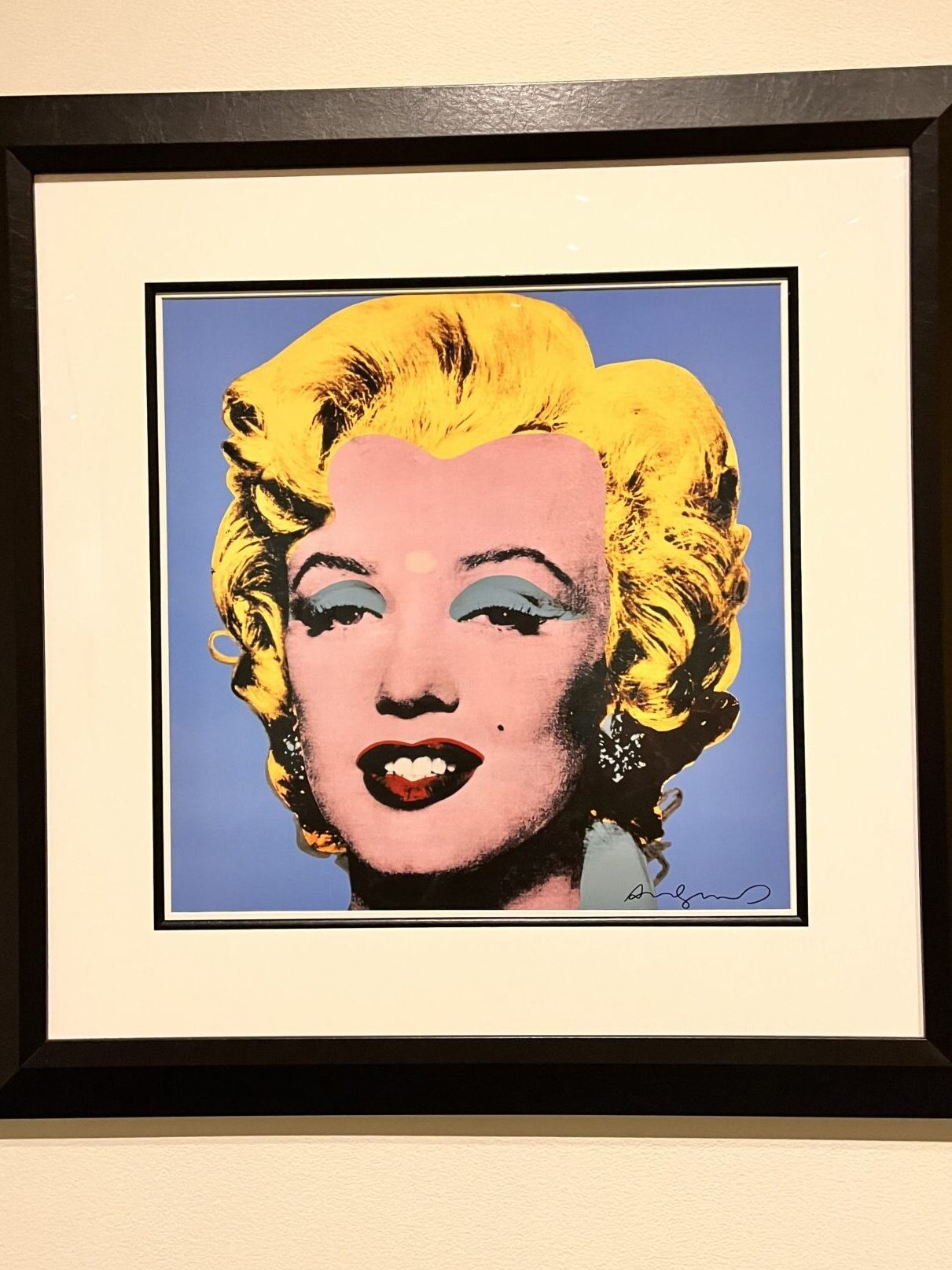 One piece that caught my eye was the Shot Blue Marilyn, more so for the story behind it. This piece is part of a collection that when completed, Warhol had shown to Dorothy Podber, a performance artist. When she asked to shoot the paintings, Warhol thought she meant to photograph them. When he agreed, she took out a gun and shot the collection straight through the centre of Marilyn Monroe's face. Now each piece has a dot representing the location of the gunshot.
Warhol was gay at a time when homosexuality was criminalized. The series Ladies and Gentlemen represents drag queens, who were much less well-known than Warhol's other famous subjects. This work sheds light on the marginalized LGBTQ2SPIA+ community at the time.
Following Warhol in the exhibition was Lichtenstein with his hand-painted graphic quality paintings. He was the first to incorporate the look of mechanical reproduction in fine art paintings.
Things to note from his collections included two pieces, I Know How You Must Feel, Brad… and Drowning Girl. These depict different women as they talk to the same man in speech bubbles.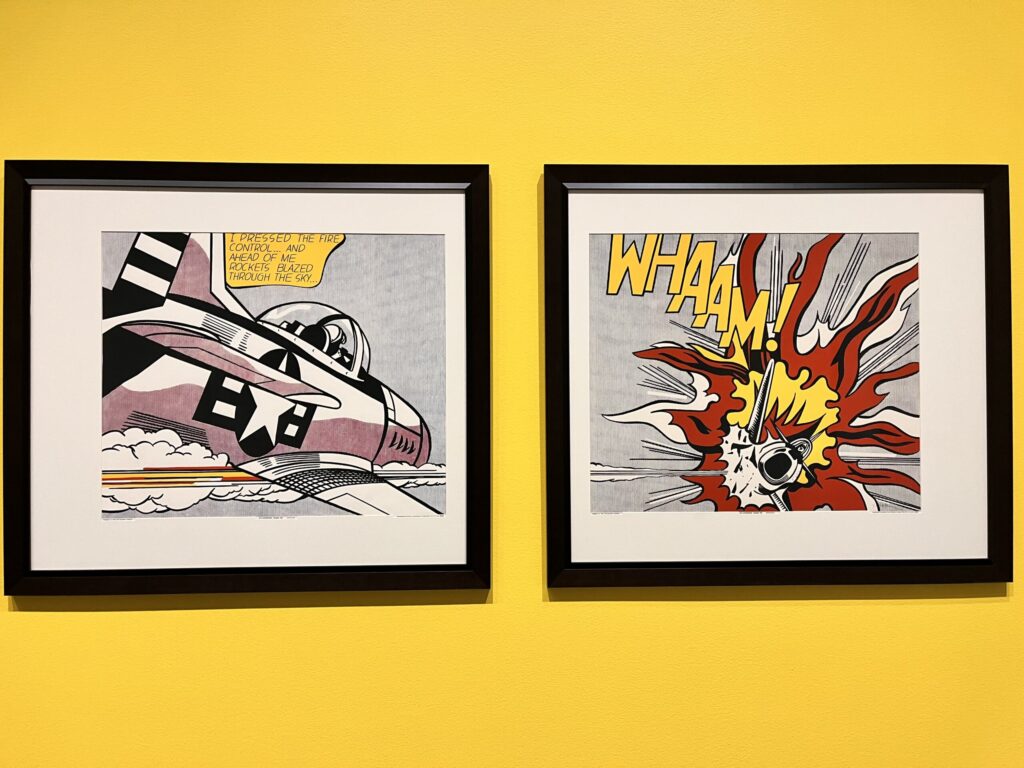 Whaam! is a diptych that I found intriguing. One painting shows a rocket launched from an aircraft, and the other the impact on another plane. The viewer can follow the plot of these paintings like a comic book.
Next were Wesselmann and Murakami who both had small collections. Wesselmann presents still life in a cartoon style. Murakami is the only Japanese artist in the exhibition. He used pop art to reflect the effects of nuclear bombs in the 1960s.
It's Banksy's world and we're just living in it
The following room had pieces by Mr. Brainwash, who some think was an elaborate prank by Banksy. The pieces displayed are everyday items such as Heinz Ketchup or a Starbucks coffee cup in the form of spray cans.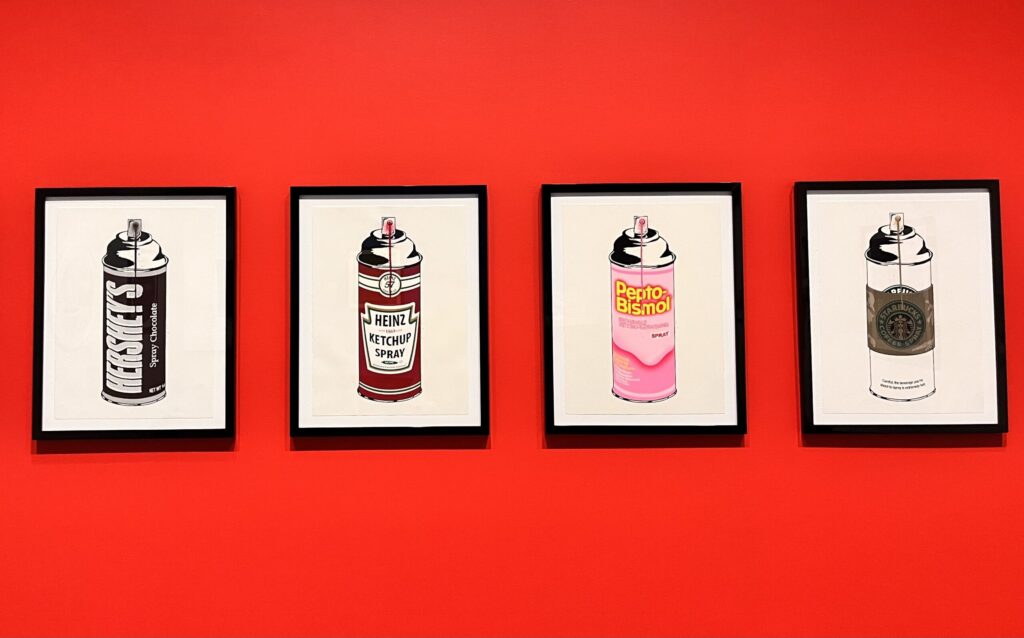 The last two rooms held Banksy's collection. The first room had a video playing and several pieces enclosed in two glass cases.
One glass case contained material about Dismaland: Bemusement Park. This was an intentionally bad amusement park that Banksy created which ran for a limited time in England. Floating next to the case was a helium balloon with the words I Am An Imbecile, which was given out at the park.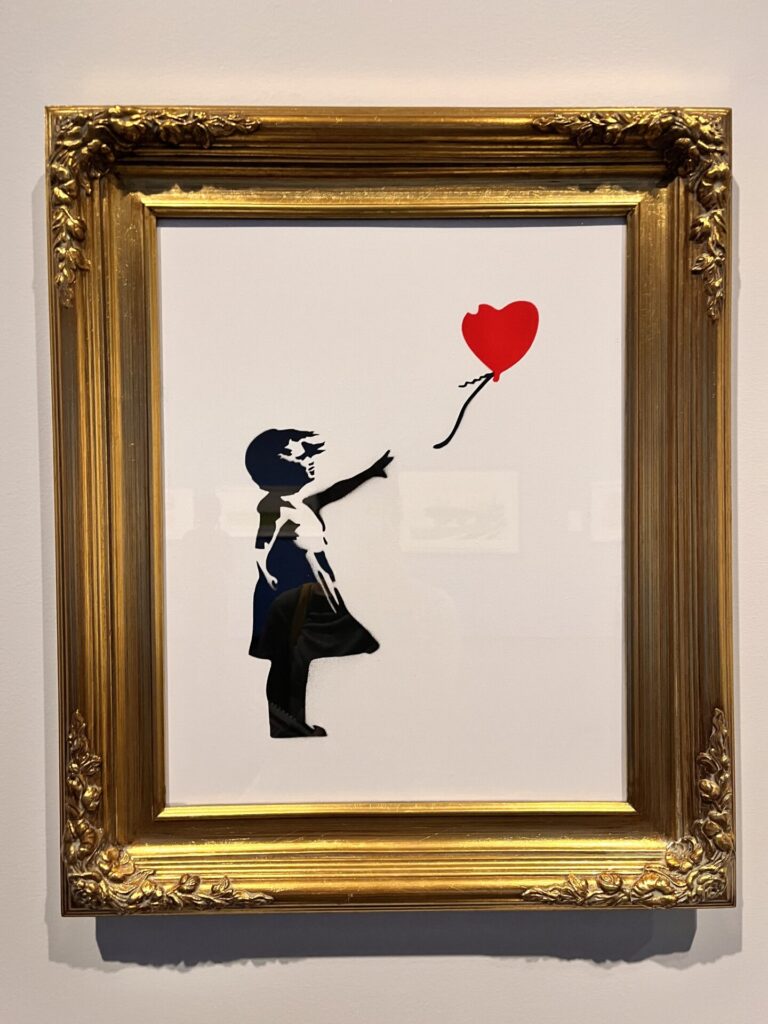 The video played the trailer for the amusement park alongside videos of some of Banksy's pieces and performances. One, in particular, was the Shred the Love video. Here, one of his famous pieces, Girl with Balloon was set up to be shredded in front of an auction audience once sold — commenting on consumerism and our societal values.
One grouping from the second room that stood out to me was the collection of road signs with graffiti on them, each with a character attributed to Banksy.
From Warhol to Banksy is truly a trip through pop art by some of the most iconic artists of the era. The curation is a perfect roundabout exhibition of what pop art reflects and which artists made it what it is known as today — from the initiators to those who are keeping it alive.