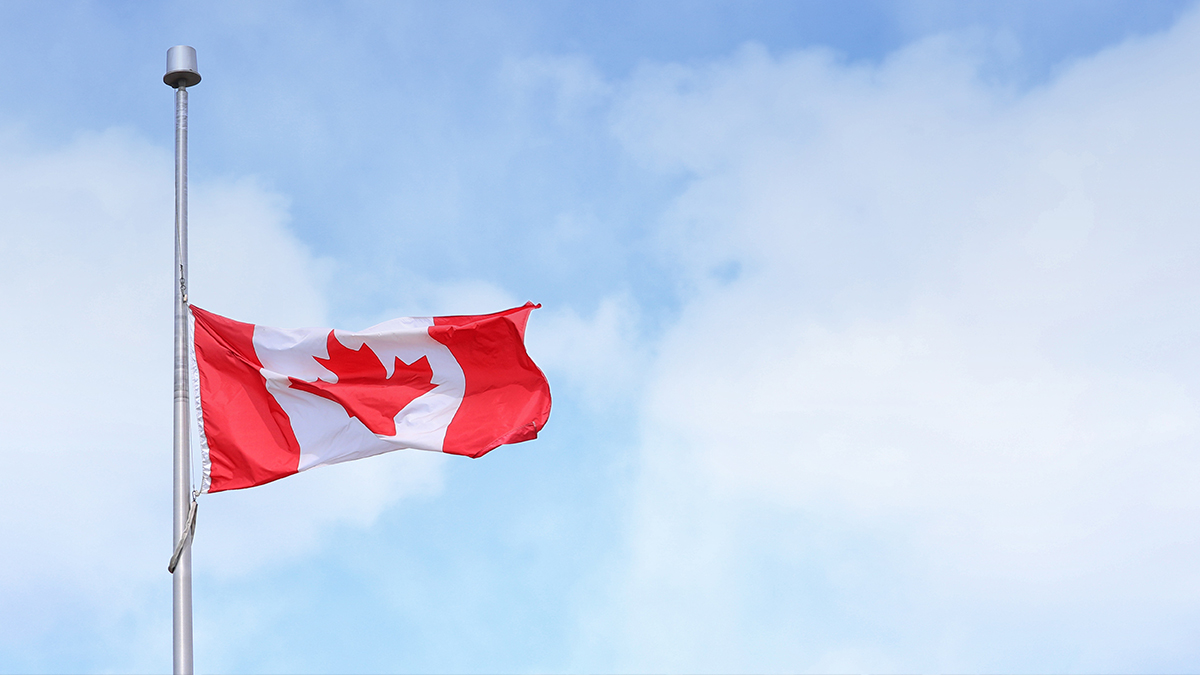 Reverend W. Lesley Clay's opinions would stun most Canadians today. 
"Canada would be strengthened by the exclusion of the Chinese race," he remarked in 1902 in the Report of the Royal Commission on Chinese and Japanese Immigration. "They depress wages, lower the standard of living. They ignore our religious services. I think that they are injurious in present numbers."
It seems extreme, but anti-Chinese sentiments were rife in Canada during the 19th and early 20th centuries. So much so that even the law reflected these racist but widely held beliefs. Even the Canadian government supported the exclusion of Chinese immigrants.
This year, I believe that we should take some time to reflect on this aspect of our heritage. While we continue to question the celebration of Canada Day, it is important that we do not forget the stories of the countless Chinese immigrants who saw this part of Canadian history.
Starting in 1885, the Canadian government implemented a Head Tax system. This tax acted as a sort of financial barrier — Chinese entrants to Canada had to pay at least $50 to enter the country, effectively discouraging them from doing so. The tax raised between 1885 and 1903, to $100 and then again to $500.
Nonetheless, the Chinese population in Canada grew, but these newcomers dealt with distrust and disrespect. The Electoral Franchise Act of 1885 prohibited all Chinese immigrants from voting in federal elections. Accused of stealing jobs from white Canadians, Chinese immigrants were legally barred from working as lawyers, doctors, teachers, accountants, or pharmacists.
The situation only worsened on July 1, 1923 — then known as Dominion Day. The Federal Government passed the Chinese Immigration Act, also known as the Chinese Exclusion Act. The act barred Chinese people — apart from merchants, diplomats, and students — from moving to Canada. Hence, the community referred to this Dominion Day as Humiliation Day.
In 1982, Dominion Day became Canada Day. By then, it had been around 40 years since the government repealed the insulting Chinese Immigration Act. The Chinese community grew in Canada, alongside national ideas of multiculturalism.
By 2006, the population of people self-identifying as Chinese in Canada had reached 1,216,600 people. That same year, then-Prime Minister Stephen Harper formally apologized for Canada's historic discrimination against the Chinese.
Regardless of these changes, discrimination against Chinese people is still present in Canada. No time was this more evident than when the COVID-19 pandemic began in 2020.
A study done in 2020 by the Angus Reid Institute, in partnership with the University of Alberta, surveyed 516 self-identifying ethnic Chinese people. Of those surveyed, 64 per cent believed that they were "treated with less respect than other people during the COVID-19 pandemic." An additional 50 per cent were "called names or insulted," while 43 per cent were "personally threatened or intimidated."
Although July 1, 2023, marks the centenary of the passing of the Chinese Immigration Act, I am not calling to boycott Canada Day celebrations. Instead, I believe that we should observe Canada Day from a different perspective this year. Canada Day is still an important opportunity for those across the country to celebrate their cultures and achievements, including the Chinese community. But, it's also an opportunity to reflect on our past, and our country's misdoings.
Despite all the obstacles that they have faced, the Chinese community has endured in Canada. It has grown, and is amongst the many unique and vibrant ethnic groups that call Canada home. This spirit of resilience coupled with hopefulness and optimism deserves to be recognized — not in a somber manner, but in a joyous one, with all the pomp and circumstance that Canada Day has to offer.
Nonetheless, I think that all Canadians should reflect on the legacy of Humiliation Day on July 1. Since Canada is a multicultural country, the stories of the different peoples living on this land entwine with it's history. While we have a lot to celebrate as a country, we also have a lot to work on.
Indigenous Peoples have called for Canadians to stop celebrating Canada Day in the past. After the discovery of more than 2,000 unmarked graves at residential schools across the country, Indigenous Peoples have rightly informed Canadians that there is little to celebrate. This makes sense, especially when we consider their treatment in the present settler state of Canada.
Despite helping settlers establish themselves in Canada, Indigenous people are severely mistreated. For instance, Indigenous people helped European explorers and settlers — from Jacques Cartier's crew ill with scurvy to the Selkirk Settlers — but faced oppression through colonization. Indigenous people signed treaties with the federal government, but these promises have gone unfulfilled.
Or, consider the Jewish community in Canada, members of which contribute to Canadian politics, sciences, and arts. But Canada has certainly been antisemitic in the past. During the Second World War, Canada only admitted a small number of Jewish refugees attempting to flee Nazi persecution. In fact, less than 5,000 Jewish refugees were allowed entry into Canada — "the smallest number of any Allied nation."
Once more, reflecting on these historic injustices does not mean that we should do away with Canada Day altogether. However, it does mean that we should celebrate it thoughtfully.
The pride, history, culture, and achievements of each community should matter nationally. As though all 40 million of us are on one team. And like any team, we should reflect on our faults to strengthen our virtues.
One of my favourite quotes comes from the last episode of the CBC series Canada: A People's History. The narrator reminds us that "it is hard to see history close up. It is distance that reveals meaning."
We should use this Canada Day to evaluate how we as Canadians have and will treat those around us, not least because it commemorates one of the biggest errors in the nation's history.
We are encouraged to reflect on our own actions more than once per year. On a personal level, this is how we grow. How can this not be true on a national level as well? As a nation, Canada commits to being a free and democratic society, reflected in the Charter of Rights and Freedoms.
If we want to maintain this promise, we must think critically about our nation's past. Maybe this Canada Day will be the first step in this evaluation happening more habitually. The more we reflect, the more we contribute to our efforts to have "peace, order, and good government."