Arts & Culture
Campus & City
Destroy Boys: Behind the scenes on their first arena tour
"I've heard that not every arena tour is fun, but this is so fun," Alexia Roditis, lead singer of Destroy Boys says.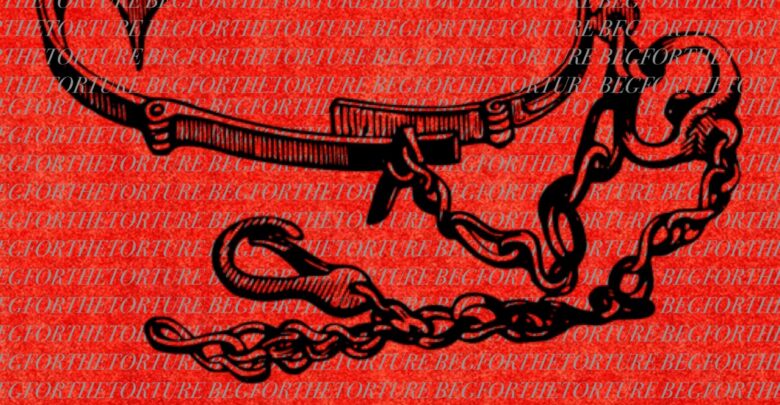 On June 29, San Francisco-based band Destroy Boys performed in Edmonton. They are an up-and-coming, punk-inspired alternative rock group with intense, emotive vocals.
The band played Coachella in April and toured the United Kingdom (UK) last year, but Rogers Place was one of several stops on the band's very first arena tour. At the show I attended, Destroy Boys was opening for Turnstile and Blink-182. I spoke with guitarist and vocalist Alexia Roditis about the band's tour experience, their origins, and aspirations.
Founding members of Destroy Boys, Alexia Roditis and Violet Mayugba, started the band when they were just 15 in Sacramento, California. The band eventually grew into what it is today, with Narsai Malik on drums and David Orozco on bass.
"[Violet] had been playing in bands already. We just started playing and she got us a bunch of shows. She would ask people if we could open and then eventually people just started asking us. We were just the two of us, [an] acoustic duo, for a good while. Then we expanded to electric-land," Roditis explained.
The band's unique name was born when Mayugba, after being fed up with some guys, scribbled the words destroy boys "very nicely in cursive" on a chalk wall.
Roditis describes their music as "melodic punk-influenced rock." They mentioned a wide range of influences including the classic grunge sound of Nirvana. Destroy Boys, for Roditis, fits into a similar generic categorization as Blondie, as well as current Philadelphia punks Mannequin Pussy.
This combination of influences gives Destroy Boys' music a nice mix between the catchy melodies of bands such as The Beatles and the energetic rebellious attitude that comes from classic 80s punk groups like Dead Kennedys.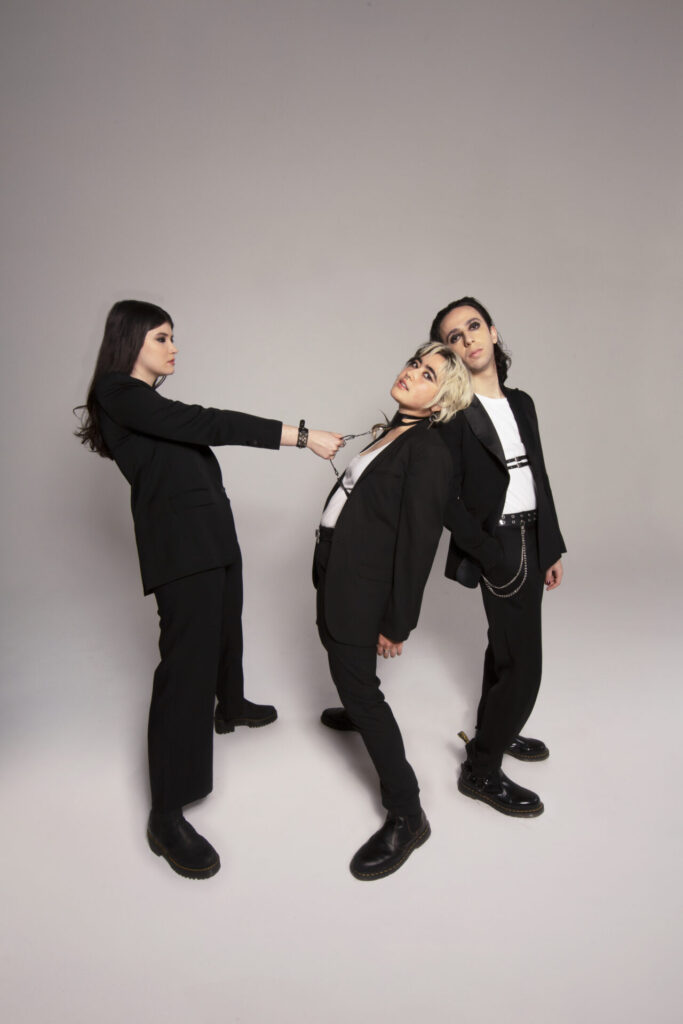 Roditis said that Destroy Boys has often been compared to all-female punk band Bikini Kill, the band that forefronted the riot-grrrl movement in the 90s.
"I love Bikini Kill, it just doesn't sound the same. They're riot grrrl — it's totally a different tone."
Though bands such as Bikini Kill were certainly influential, Roditis emphasizes the importance of looking past the image of a band, including gender, and instead focusing on their sound.
After Destroy Boys' first album Sorry, Mom, their sound strays from the raw guitar tones, rhythmic power chords, and wailing vocals evocative of the riot-grrrl movement, and merges into another style of music unique to Destroy Boys. The band is breaking boundaries and existing outside the constraints of categorization through genre-bending and constantly evolving music.
Destroy Boys brought the raw, melodic energy of their music to the stage at Rogers Place. Roditis described the band's first arena run to be an incredibly fun experience, adding that the members of the other bands are extremely nice people to be on tour with.
"It feels awesome … so cool. I've heard that not every arena tour is fun, but this is so fun."
Opening for hardcore up-and-comers Turnstile as well as pop-punk legends Blink-182 is no small achievement. Turnstile has gained immense popularity after the release of their album Glow on in 2021, and fans of Blink-182 who came out early were exposed to two very different sounds with the opening acts.
The band just released their new single "Beg for the Torture" earlier in 2023. With ripping guitar riffs, honest lyricism, and raw, sudden transitions between melodies, it reveals a new development in the band's music.
"The song was inspired by Violet and, from what I can tell, the song is kind of about wanting the bad thing, whatever the bad thing might be. I added my own lyrics, cause she wrote half and I wrote the lines that I sing. I love giving a dual perspective [and] I love to have an arc in the song," Roditis said.
Roditis values the collaborative songwriting process between her and Mayugba. It is the pair's merging of ideas that defines their music and allows them to explore new concepts.
"Us individually writing music sounds different than when we write a song together, so it's pretty cool. It makes the band sound like it does."
"Beg for the Torture" is a prime example of how this collective songwriting process can result in a conversation between two different yet merging viewpoints.
After the release of a promising new single and looking at the evolution and trajectory of their music, Destroy Boys will no doubt continue to blaze trails and unlock new doors musically. Their collaborative songwriting encapsulates what it means to be in a band.
With plans to release some new music and a possible album in store for the near future, I have a sneaking suspicion that the new single was just a mere glimpse of what's to come next.