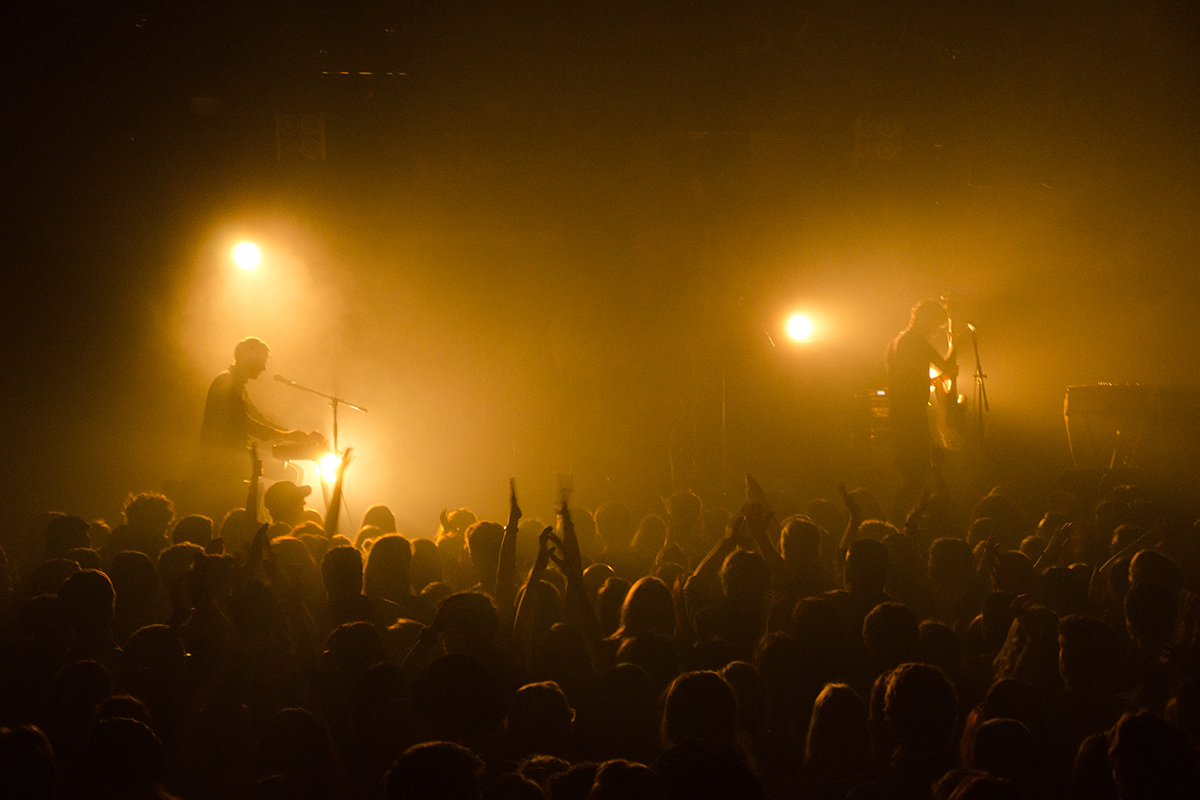 Edmonton music fans can often be heard lamenting that their favourite musicians' so-called Canadian tours include only Vancouver, Montreal, or Toronto.
For anyone who lives here, or who truly knows the city, continuously being overlooked by touring musicians just feels completely confusing. Edmonton is an ideal tour stop with plenty of concert lovers. But, most of them have to fly elsewhere to see a show. 
Edmonton is the fifth most populated city in Canada, while Calgary is third. Yet, as musicians of varying levels of fame have started touring again after the COVID-19 pandemic, it feels like absolutely none of them want to come here. Sure, Toronto, Montreal, and Vancouver are the three most well-known cities in Canada, so it makes perfect sense as to why they would always be included.
But, Calgary and Edmonton actually have bigger populations than Vancouver. So, playing these cities would be convenient and profitable. After all, they are large urban centres, only hours away from each other.
Musicians and booking agents probably don't know much about Edmonton, and may have misconceptions about us. We're definitely not as populated as Montreal or Toronto, but most artists aren't aiming to play for the same amount of attendees as Taylor Swift. Still, every concert I've been to in Edmonton has been packed.
Union Hall, where I saw Lucy Dacus in November, has a capacity of 900. The line to get into the venue was wrapped around the building. My first concert was One Direction at Commonwealth Stadium in 2015 — approximately 40,000 people attended. Those numbers aren't something to scoff at.
But, tours can only run so long, and musicians burn out. They obviously want to play their finite shows in cities where they can turn a profit. So why do musicians seem to prefer playing American cities, no matter the population?
For example, on his Unreal, Unearth tour, Hozier is playing Salt Lake City. More accurately, a suburb in the county of Salt Lake! That's the equivalent of Hozier playing a show in Sherwood Park. The population of Salt Lake City is less than Edmonton's by hundreds of thousands. Plus, the population of the state of Utah is also less than the province of Alberta, although Utah is much smaller.
I have nothing against Salt Lake City — or Utah, for that matter — but if a profit can be made there, it can definitely be made here. Artists are leaving money on the table by not playing Edmonton and Calgary, especially because music lovers here are especially eager not to miss a single show.
Curiously, there's been a recent trend of artists who have played Edmonton before, leaving Edmonton out of their tours. Such as three of the former members of the previously mentioned One Direction — Louis Tomlinson, Niall Horan, and Harry Styles. Despite Styles perpetually touring, the only Canadian city he has played for Love on Tour is Toronto. It leaves me wondering if someone grievously wronged the band the last time they were here.
People in popular cities like New York, Los Angeles — or Salt Lake City, I guess — have more opportunities for concerts. This means they'll be more selective about the concerts they do attend, so as not to overspend or burn out. If I had the same options as people in American cities, and I know Florence and the Machine is coming to town, I'm not spending my limited funds on an artist I love less than her. But living in Edmonton, I'll go see artists I don't love, or even really know, just for the experience of going to a concert.
What people know about Edmonton seems to stop and end at oil, the fur trade, and hockey. The disparaging nickname Deadmonton is often used by people who haven't spent more than a weekend here. Opinions about large American cities are rarely so monolithic. We've got a lot more to offer touring musicians. We should receive the same open-mindedness as Salt Lake City.
Edmonton has an unfaltering music scene, even if non-Canadian artists are unaware. One example is our long-running and world-renowned Folk Fest. Folk Fest began in 1980, and attracts some of the biggest artists in the folk music scene. Last year's lineup included Lord Huron, The War on Drugs, The National, Orville Peck, and Old Crow Medicine Show.
Folk Fest is a serious event. People line up before sunrise and spend all day in the hot summer sun just to listen to live music. At the end, they leave burnt — or maybe even drenched — but in high spirits. The festival has lasted all these years from the hard work of tireless volunteers and the love of attendees. More than anything, Folk Fest proves that this is a city that gets an absolute kick out of live music.
Sure, Edmonton doesn't have Austin City Limits, Glastonbury, or Coachella, but that doesn't mean we're a cultural wasteland. Enjoying and listening to music transcends borders. It exists in every culture and city. We've got the infrastructure, the population, and the passion.
So, Hozier, please come to Edmonton. I don't want to fly to Salt Lake City.