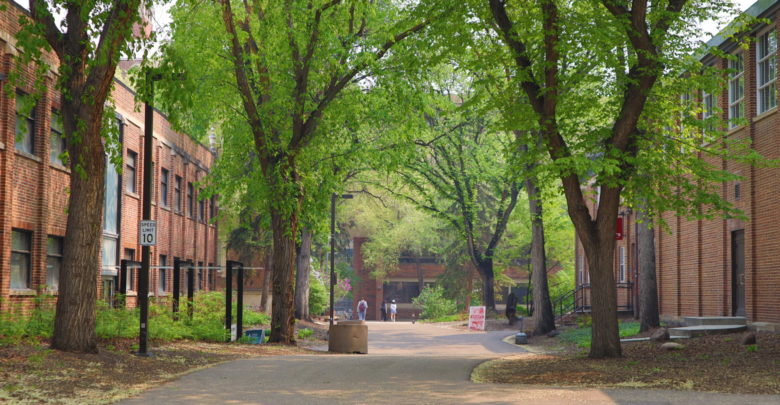 Summer came early to Edmonton this year, bringing with it hope for a longer break from freezing temperatures. We've now entered the second month of summer break, and more often I find myself having more free time on my hands than I'm used to.
If you're like me and looking for ways to take advantage of the sunshine while it's here, perhaps I can inspire you! Here are my five favourite things to do in the warm weather.
1. Longboarding
Three summers ago, I bought a Santa Cruz 40-inch drop through longboard. Since then, the board has been chipped, scratched, and bruised from excessive use.
Listening to music while longboarding helps me unwind and de-stress. I like to longboard around my neighbourhood for short rides, but there's something about the trails in Edmonton's river valley that really enhance the experience.
If you don't know how to longboard but you want to learn, the best advice I can give is to just go for it. It's similar to learning how to ride a bike. Once you find your balance, you'll have a great new way of exploring the city.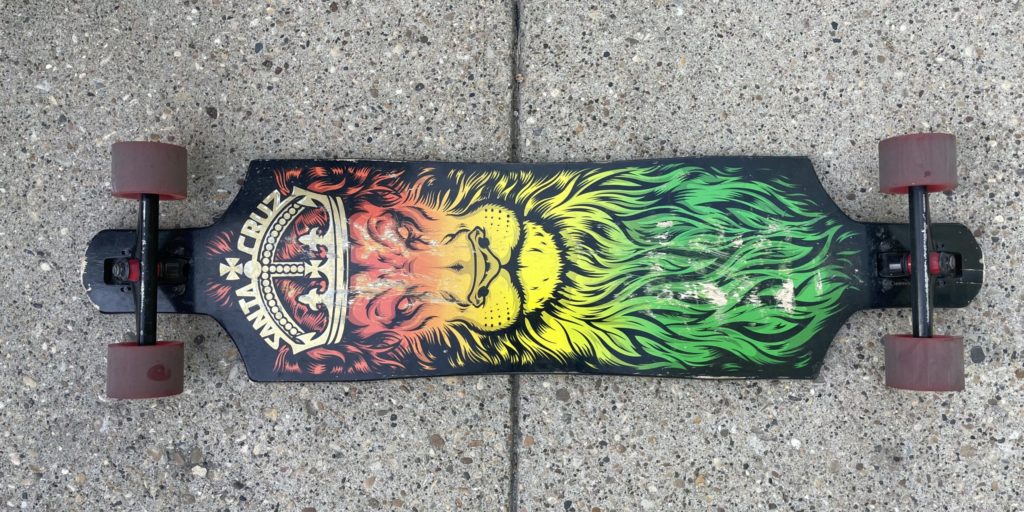 2. Looking for hidden gems
I love exploring the city for areas with breath-taking scenery, amazing artwork, impressive architecture, or all three. I especially enjoy places that require some effort to get to, because it makes the destination so much more rewarding.
A fun thing to do by yourself or with friends is looking for public art and graffiti walls around the city. Downtown Edmonton and Whyte Avenue are good spots to look because there are many buildings that feature super cool murals. An added bonus: some graffiti murals regularly change, meaning your exploration can always lead to something new!
While exploring, I've stumbled upon many amazing spots in the downtown area and around the river valley. But, the core of Edmonton isn't the only place with hidden gems. One of my favourite places is the Whitemud Creek arch, which is a well-known spot in the city.
The fun part is searching — you never know what you might find!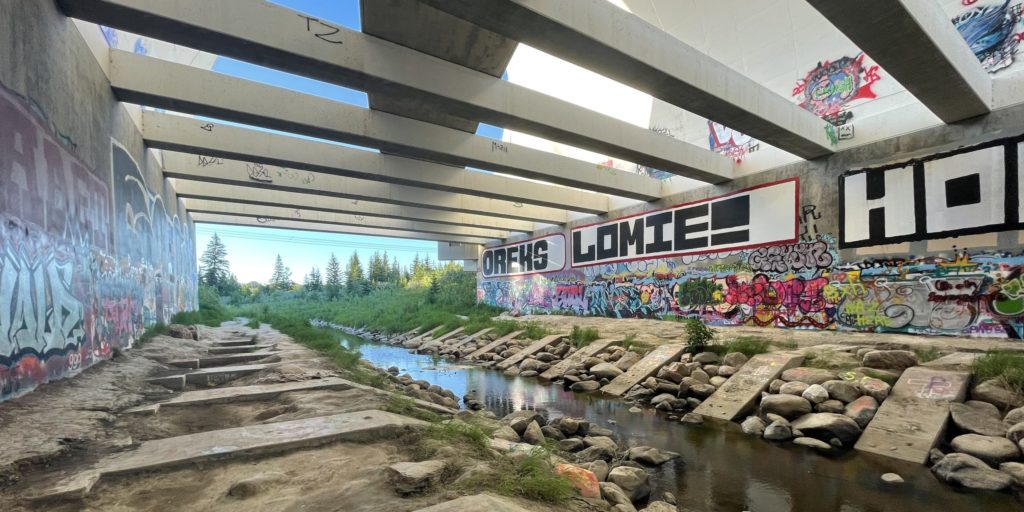 3. Discovering Edmonton's food scene
A favourite summer memory of mine is when my friends and I bought drinks and food from DangerKat Waffles and ate on the Walterdale Hill. I love trying new restaurants and eateries. Fortunately, Edmonton has an amazing food scene with plenty of options.
Currently, my favourite restaurant is Jerusalem Shawarma, which serves the best chicken shawarma platter you can find — trust me. But, when I'm really in the summer mood, I opt for the seasonal house salad at The Next Act on Whyte Avenue. The mix of greens, strawberries, and grapes is perfect on a hot summer day.
Whyte Avenue is a perfect area to explore new places to eat since there are so many options and it's a walkable strip. Some of my other favourite places on Whyte Avenue are Flirty Bird Nashville Hot Chicken and Tokyo Noodle Shop.
4. Shopping at local book stores
I am an avid reader who loves finding new reads. Luckily, there are so many amazing local book stores in Edmonton. The selections are so great, I continually buy new books with unread ones still sitting on my shelf!
A favourite book store of mine, and many others, is the Wee Book Inn. A used book store that caters to all genres, the Wee Book Inn is a perfect spot for when you feel like browsing. And if you're lucky, maybe you'll run into one of the Wee Book Inn cats! You're not allowed to pet them though — apparently they're mean.
Some of my other favourite book stores include Alhambra Books, Audreys Books Ltd., and Glass Bookshop. All three book stores offer a wide range of genres and selection of underrepresented local Canadian authors, providing the opportunity to explore and support your community! I can easily spend hours upon hours just browsing in any of these book stores.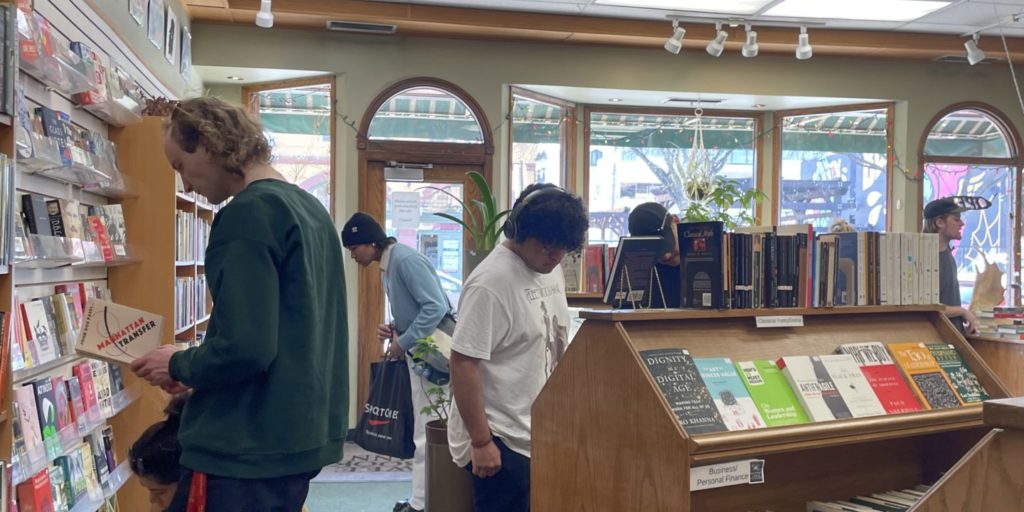 5. Shopping at farmers' markets
I've found that the quality of produce and food that is sold at farmers' markets in Edmonton is incomparable. Farmers' markets are also a great way to support local businesses!
I do enjoy going to indoor farmers' markets, which are open all-year-round. But, specifically in the summer, outdoor farmers' markets can't be beat! They're a fun way to spend time outside with your community. Additionally, you're able to support local vendors when getting your shopping done!
Some outdoor farmers' markets I love are Callingwood Farmers' Market — Edmonton's largest outdoor market — and 124 Grand Market.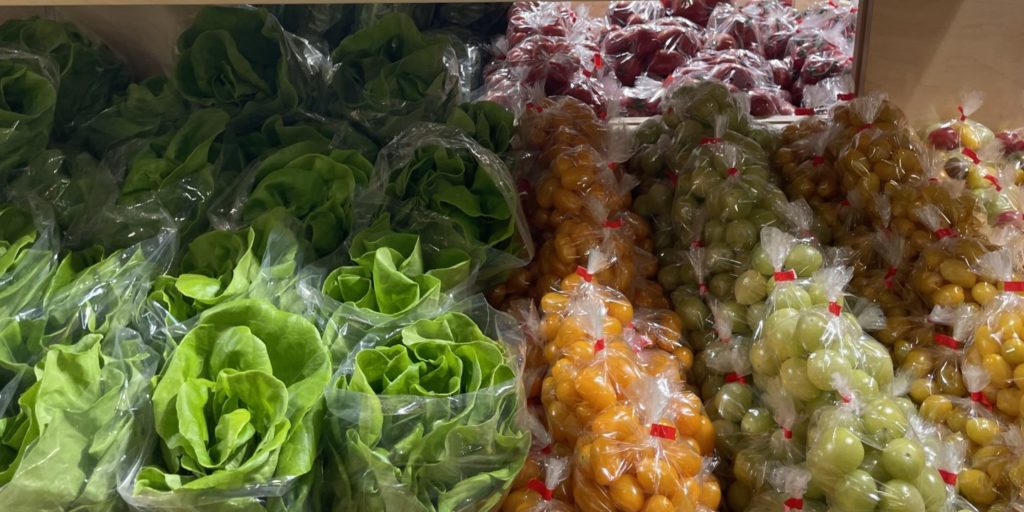 Summer is the time to get outside and explore the many things that Edmonton has to offer. It also provides so many more opportunities to get involved within your community. I hope this list helps you find something new to do in the city!