Arts & Culture
Campus & City
Social Intercourse: June 20
Check out these exciting events happening around the city as we head into a sunny summer!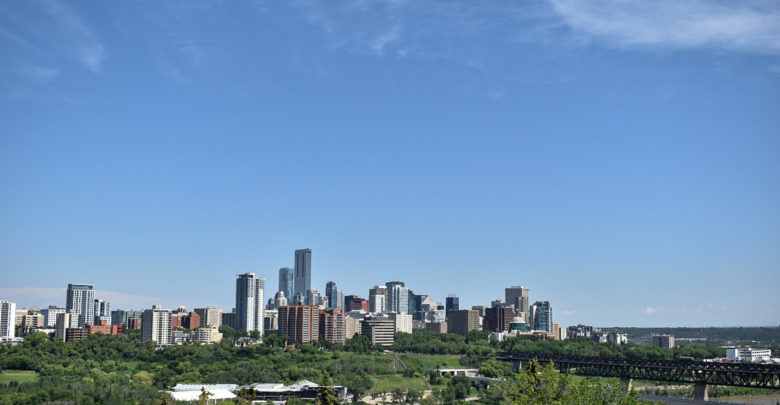 In our biweekly column Social Intercourse, we share our picks for notable things happening on campus and in Edmonton. Check out all these amazing local events!
What: Lasting Legacy – Honoring the History of Visual Arts at Extension and Emerging Practices – Celebrating Visual Art Certificate Students
When: June 22 – July 15
Where: FAB Gallery Main Floor and Second Floor, respectively
Admission: Free to attend
The latest exhibitions at the FAB Gallery highlight work done by artists in the faculty of extension and visual arts certificate students, as the program will be terminating in 2023. On the main floor, Lasting Legacy showcases the department of extension and its impact on the Albertan artistic community. As well, on the second floor, the gallery will showcase the works of the graduating class from the visual arts certificate offered by online & continuing education, formerly the faculty of extension. There will be a reception for the exhibits on Thursday June 22 from 7:00 p.m. to 9:00 p.m..
What: National Indigenous Peoples Day at TELUS World of Science
When: June 21
Where: TELUS World of Science
Admission: Free admission for Indigenous people, regular admission ($41.70) for others
TELUS World of Science is hosting events all day on June 21 in celebration of National Indigenous Peoples Day. The day will start with a tipi raising and trapper tent build at 8:00 a.m.. Then, the Science Centre will open to the public at 10:00 a.m. with immersive indoor and outdoor educational programming. Fifty per cent of regular admission that day will support the Science Centre's Indigenous Access Fund.
What: Home & Migration, I❤️U, and From Warhol to Banksy
When: Wednesday and Friday through Sunday from 11:00 a.m. to 5:00 p.m., Thursday 11:00 a.m. to 7:00 p.m.
Where: Art Gallery of Alberta
Admission: Free admission with student ID
Three new exhibitions have opened this month at the Art Gallery Alberta (AGA). At the AGA until September 3, Home & Migration is a traveling art exhibition being put on by the Alberta Society of Artists that reflects on the concept of home as a physical and emotional place. Kenzie Housego's exhibition I❤️U showcases interactive artwork exploring how the internet affects romantic relationships in the contemporary digital age. Lastly, From Warhol to Banksy presents works from the Pop Art Movement, emphasizing its social commentary on consumer culture. Both of these shows will be on display until October 15.
What: Improvaganza
When: Until June 24
Where: Rapid Fire Theatre
Admission: Free to attend
This annual festival hosts some of the funniest improv groups in town. See one-of-a-kind shows, like a Dungeons and Dragons improv performance and a MEGA-MUSICAL with a collection of improvised musicals.
What: Joseph and the Amazing Technicolor Dreamcoat
When: Evening performances until June 24 at 7:30 p.m., matinée June 24 at 2:00 p.m.
Where: Westbury Theatre
Admission: $25 for students
Joseph and the Amazing Technicolor Dreamcoat is a multi-award winning show that follows the story of the son of Jacob after he gets a coat of many colours by his father. Consequently, his 12 brothers are angry at their father's favouritism, and sell Joseph into slavery. Watch as Joseph and the rest of the cast perform the classic hits from this musical such as "Any Dream Will Do," and "There's One More Angel In Heaven."
What: Alberta Circus Arts Festival
When: June 22 to 25
Where: Edmonton's French Quarter
Admission: Free admission for many of the events
The Alberta Circus Arts Festival offers workshops and free activities to celebrate contemporary Canadian circus performers. Hosted by Firefly Theatre and Circus, over four days, local audiences can view world class performances while circus artists can attend professional development workshops. Additionally, on June 25 from 1:00 p.m. to 3:00 p.m. at Mill Creek Ravine Park, there will be a Cirque in the Park performance with interactive activities for kids and an aerial acrobatic show.