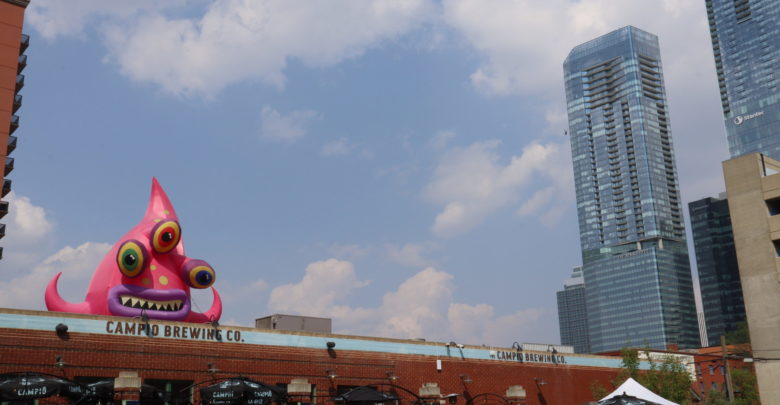 Downtown Spark ran from May 25 to June 4 with several free events and art installations across downtown Edmonton. 
Events included a block party on MacDonald Drive featuring guests like William Prince and Kyle McKearney, and Bark and Brew at Alex Decoteau Park, which had pet-friendly activities and food trucks.
Scattered across downtown Edmonton, there was something to watch and attend each day. 
There were art installations at six different locations. Churchill Square held Evanescent, which was produced through the art practice Atelier Sisu. Alex Decoteau Park had the Urban Jungle by Vignettes with the concept of designing for experience in mind. Designs in Air, a United Kingdom-based design firm, had four other installations of their inflatable artistic sculptures: Bezerker at Campio Brewing, Goofs at the CKUA Building, Slapper at the Enbridge Centre, and Nosey Bonk at ATB Place. These installations acted as a true scavenger hunt to explore Downtown Edmonton.