Campus Life
Institutional
News
Results of U of A's 2021-22 student EDI census released
"Data matters, but the story that the data tells is what's really important," says vice-provost (Diversity, Equity, and Inclusion).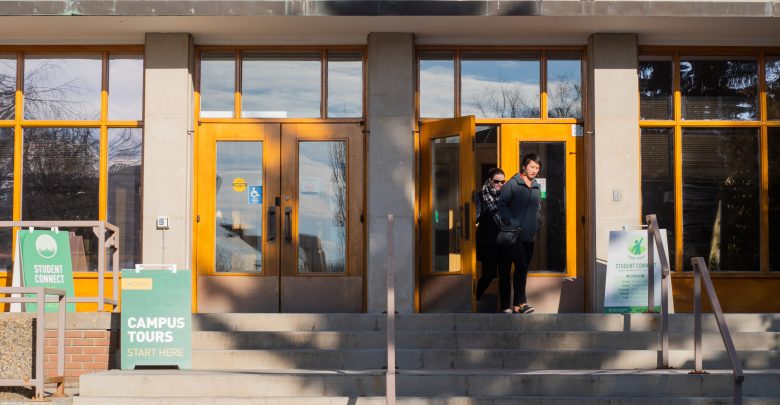 The University of Alberta released a report on the 2021-22 Student Equity, Diversity, and Inclusion (EDI) census, which will now be used to measure changes to campus identity.
According to the results, 43.1 per cent of respondents identify as members of a visible minority group, and 4.9 per cent identify as Indigenous. 59.1 per cent identify as female, 3.0 per cent as non-binary, and 0.9 percent as transgender. Additionally, the census found 7.0 per cent of respondents identify as people with a disability. A further 3.3 per cent said they have "another identity that should be protected on similar grounds as disability," the report said.
While the census was originally created and released by Performance, Analytics, and Institutional Research (PAIR), Carrie Smith, from the office of the vice-provost (EDI), said her office will use the results to help the university "operationalize EDI."
Smith added that even though her office wasn't involved with the creation of the census, since the office of the vice-provost (EDI) was created after the census launched, the PAIR office collaborated and consulted extensively with faculty, staff, and students in forming questions.
Smith said that she will work as a leader in moving "towards advancing EDI, anti-racism, anti-oppression, and anti-ableist mechanisms and structures in our institution."
At the time, 44.7 per cent of the student body, or 19,167 students, filled out the census.
"That's actually an extremely high number of participants … 44.7 per cent is nearly half of our undergraduate and graduate students. That is statistically a very strong turnout, it allows us to extrapolate and have a very good picture of the entire student body."
Smith added that starting in the 2023-24 academic year, the census will be administered every two years. The 2021-22 census results will allow her office to see how campus changes.
"This 44.7 per cent is fabulous baseline data. At the next administration of the census, we'll see how we have grown, how we have changed, and what kind of impact the initiatives we've launched have had."
These results allow the university to better support current students, according to Smith.
"The data tells us good information about students so that we can better support them in decision-making. But it also tells us about where we want to put our efforts in recruitment — where the gaps are, where the barriers are."
Smith also said that she is planning to collaborate with the University of Alberta Students' Union (UASU).
"Student leadership is essential in advancing EDI priorities," Smith said. "Ensuring that we can work in partnership — that I can help them in their goals and I can work on advancing my own goals in tandem with students."
In collaboration with students, Smith hopes to apply the data from the EDI census to decisions that will affect students and campus life.
"We can collect all the data that we want, but what does it tell us, and how do we use it in decision making? We have to make data-driven decisions. Data matters, but the story that the data tells is what's really important."