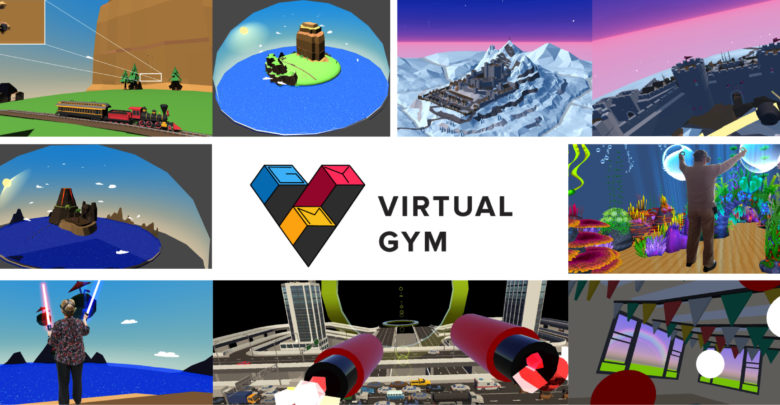 A research team at the University of Alberta has built a virtual reality gym online. Initially built for seniors, the research team is now hoping that it will entice users, young and old, to be more active by playing exergames — a video game that requires physical activity in order to play.
The research team that built Virtual Gym is led by Eleni Stroulia, a professor in the department of computing science at the U of A and acting vice-dean of the faculty of science, and Victor Fernandez, a post-doctoral fellow at U of A.
Stroulia describes Virtual Gym as "a software platform that implements personalized games for motivating seniors to exercise," giving people the opportunity to exercise at home instead of going to the gym.
"There are many reasons why this is a good idea — if you want to exercise, living in Canada in long winters, during COVID-19, we have been very much isolated. Actually participating in a group exercise program has been very difficult, and in many cases, impossible," Stroulia said.
By using "juice effects," which is used to describe haptic feedback — such as forces, vibrations, and motions that the user feels — visual feedback, or audio feedback, researchers are hoping that Virtual Gym will be more appealing. The U of A research team has partnered with researchers from Ritsumeikan University in Japan to create "juice effects" for Virtual Gym.
"The idea is at the moment that you interact, something happens that makes this moment more memorable and more enjoyable," Stroulia said.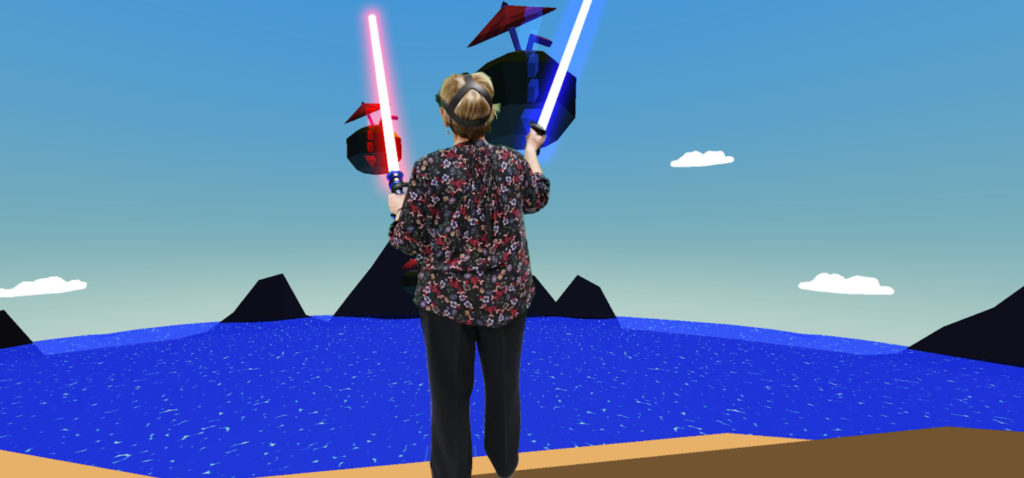 In one of Virtual Gym's exergames, the objective is to slice coconuts coming towards the user using lightsabers in the user's hands. A "juice effect" that was added to make the exergame more enjoyable is changing the coconuts to watermelons, as they have a more distinct sound and visual appeal when sliced.
"The idea is that these interesting moments will give you more pleasure as you interact, and therefore you will be extrinsically motivated to interact with the objects longer," Stroulia said.
Stroulia has not yet had the opportunity to test these "juice effects" in the field, but she hopes to begin trials at the end of April, collecting some initial results by May. She also plans to begin trials using young adults in the hopes that Virtual Gym could benefit not only seniors, but people of all age groups.
There are many benefits that researchers are hoping to see as a result of Virtual Gym, such as improved physical fitness and reduced frailty. However, those are not the only results that researchers hope to see — Stroulia believes that engagement and interest in these games has the potential to improve the quality of life for seniors.
Another potential benefit is the cognitive challenge imposed by these games, so users are working out both physically and mentally.
"This act of paying attention and focusing is cognitive exercise, so we're hoping to see interesting cognitive secondary effects," Stroulia said.
Virtual Gym could even become a multiplayer game in the future, with hopes of developments that will allow users to play games together, at the same time.
"What we're hoping in the long run is to have group support so that people play games, not only by themselves but sort of in a league, and they can talk to each other and that will give us a socialization aspect," Stroulia said.
She added that although currently the main focus for improving Virtual Gym is implementing "juice effects," the research team still has big plans for further development. They hope to introduce an aspect of augmented reality to the exergames, meaning that through a virtual reality headset, the user can see the game, as well as their surroundings in real life.
"This improves safety because if you are embedded in your environment, you know where the table and the chairs and all the obstacles are, so you're not likely to hit or bump into anything."