Institutional
News
Government of Alberta to invest $193 million in targeted enrolment expansion
"Alberta's post-secondary system plays a crucial role in our economy ... we are addressing Alberta's skilled labour-shortages," Minister of Advanced Education says.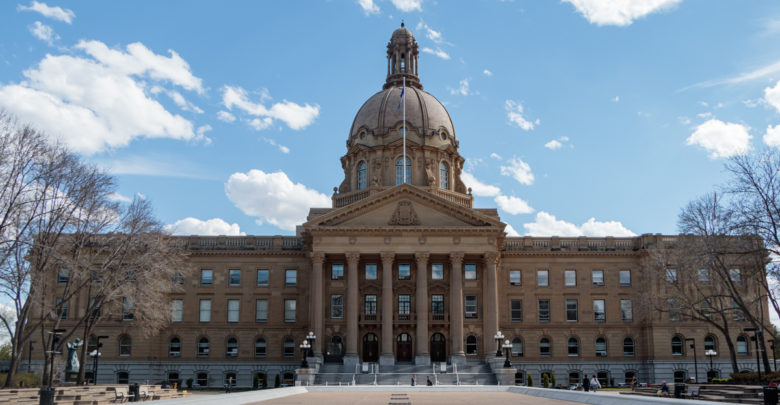 On April 13, at the University of Calgary, the Government of Alberta announced that it will be investing $193 million to create almost 8,000 new seats in high-demand post-secondary programs across Alberta. Each post-secondary institution in Alberta will receive funding for at least one program.
This investment from Budget 2023 is the government's second round of targeted enrolment expansion. It is hoping to address the increased student demand for post-secondary institutions, the increased demand for skilled-labour across key sectors, and the projected skilled-labour shortages in the province.
"With our schools and programs being so sought after, it has created an increased student demand as more Albertans, Canadians, and international students look to study here in Alberta," Minister of Advanced Education Demetrios Nicolaides said.
"We have also seen an increased demand from employers for skilled-labour, with projected skilled-labour shortages across several key sectors of our economy … this investment will ensure that students can access these skills and the training they need close to home to build successful careers, and meet growing skilled-labour demands."
According to Nicolaides, the City of Edmonton and the surrounding region will receive almost $13.7 million for allocation towards 517 new seats in post-secondary programs. $709,000 will fund 42 new seats in technology programs, $1.5 million will fund 90 new seats in business programs, and $11.5 million will fund 385 new seats in health programs.
The University of Alberta's North Campus will be receiving funding for three programs: $2,660,400 for 22 new seats in the bachelor of science in medical laboratory science program; $288,480 for six new seats in the master of science in public health program; and $320,000 for 12 new seats in the modeling, data, and predictions course-based master's program.
The U of A's Augustana Campus will also receive funding for three master of science programs: $2,539,652 for 30 new seats in speech language pathology; $2,473,076 for 30 new seats in occupational therapy; and $2,425,422 for 28 new seats in physical therapy.
Nicolaides added that from Budget 2023's $193 million investment for seat expansion, $20 million will go toward expanding physician seats at the U of A and the University of Calgary by 34 per cent over three years.
According to Nicolaides, investment in targeted role expansion will provide more opportunities for Albertans to study in the province.
"Alberta's post-secondary system plays a crucial role in our economy. By preparing today's students for the jobs of tomorrow — with the help of our incredible post-secondary institutions — we are addressing Alberta's skilled labour-shortages, but more importantly, ensuring that young Albertans have opportunities to participate in post-secondary education right here at home."